GREAT AMERICAN SONGBOOK:
THE MUSIC OF BOB DYLAN (Boston, Ma., 2016)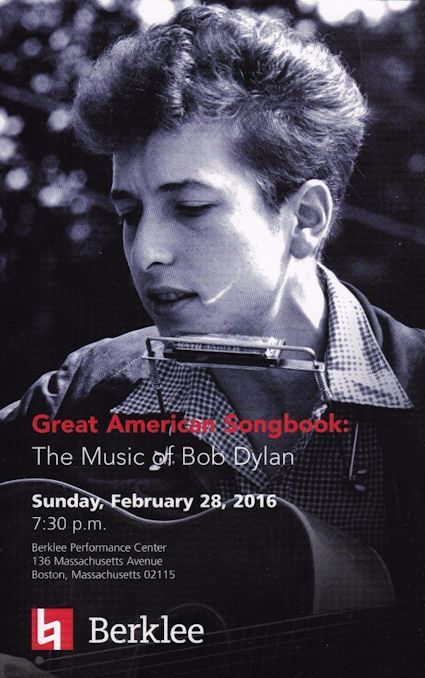 February 28, 2016, Berklee Performance Center, Boston Massachusetts. Presented by The Berklee College of Music. Performances by Al Kooper, students, and faculty of Berklee. Stapled booklet measuring 5-1/2" x 8-1/2", 12 pages; photos of Dylan and Al Kooper with very short bios, list of fifteen Dylan songs performed.