RETROSPECTUM BOB DYLAN, Shanghai, China, from September 28 2019 until January 5, 2020.
The Modern Art Museum Shanghai was the first stop in the world tour of Bob Dylan's Retrospectum, a brand new exhibition displaying nearly 300 pieces of Dylan's artwork. Spanning five decades of Dylan's artistic career, it featured more than 250 painting and drawings created using different mediums including oil, acrylic and watercolor paint, ink, pastel and charcoal as well as ironwork sculptures.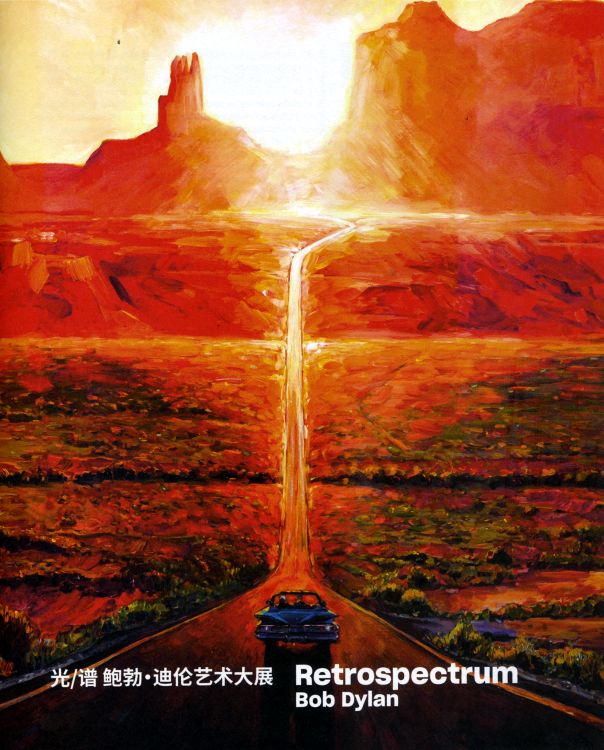 Modern Art Museum, Shanghai 2019. "Hardback book containing a selection of artworks from Bob Dylan's Retrospectrum exhibition at the Modern Art Museum in Shanghai". Large size hardback, 27 cm x 33 cm. See more here. Thank you to François Guillez for the information.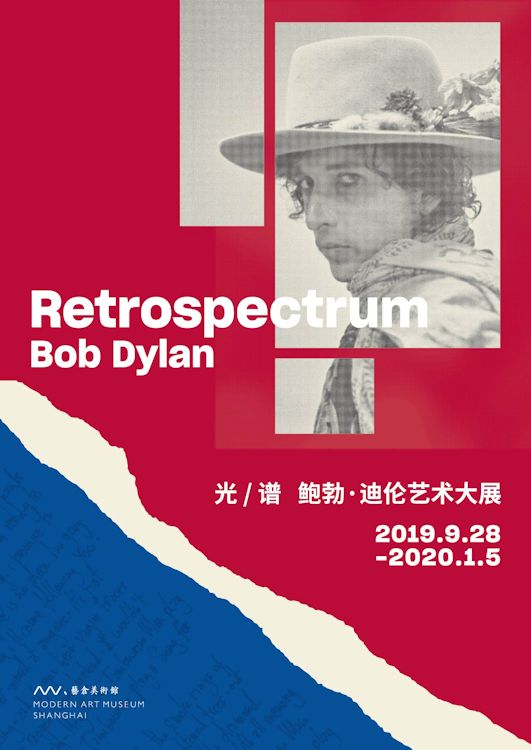 Flyer of the exhibition.