BOB DYLAN MONDO SCRIPTO, LYRICS AND DRAWINGS exhibition of drawings by Bob Dylan inspired by his songs, Halcyon Gallery, London, 9 October - 30 November 2018.
Of special interest to Come Writers And Critics is that wall, watchable from two levels of the exhibition, that displayed the reproductions, unfortunately monochrome, of Bob Dylan cover stories magazines: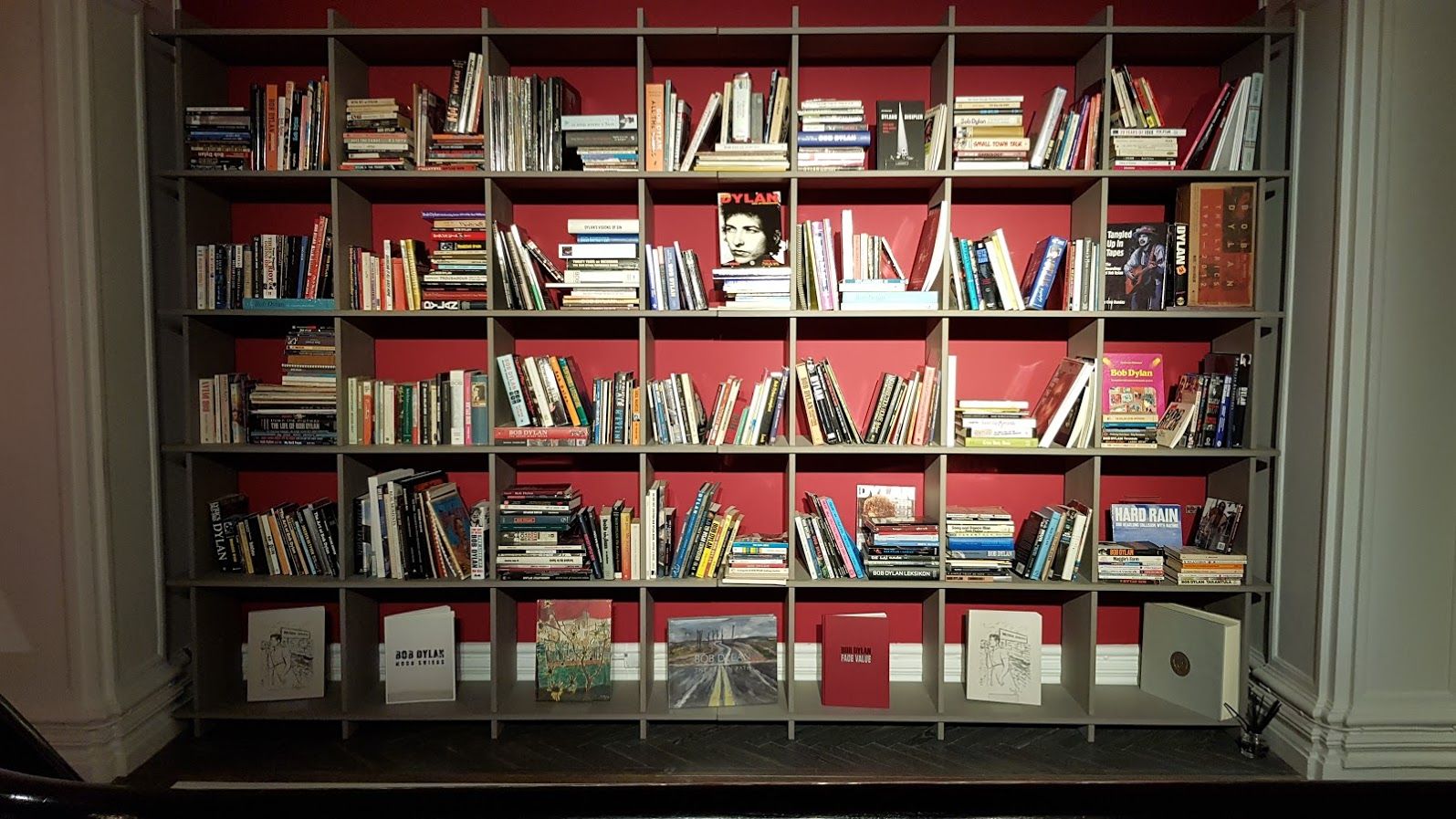 Bob Dylan bookshelf at the exhibition. Click on the picture and try to identify the books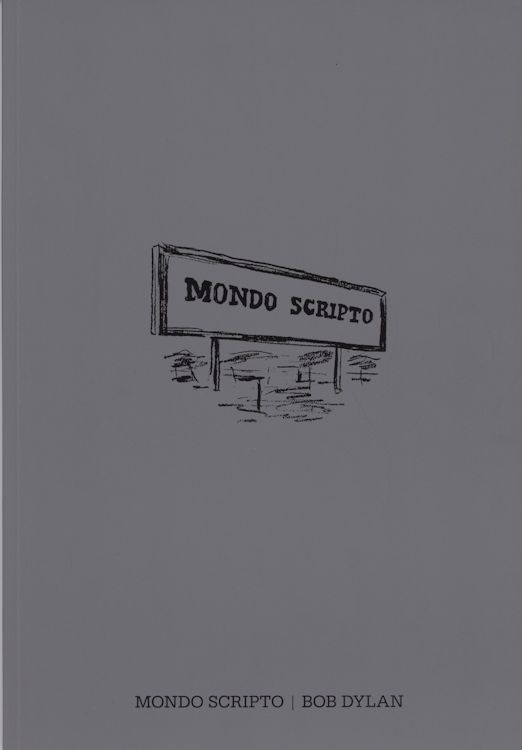 Shortened catalogue of the exhibition, softcover, 68 pages, A4 size.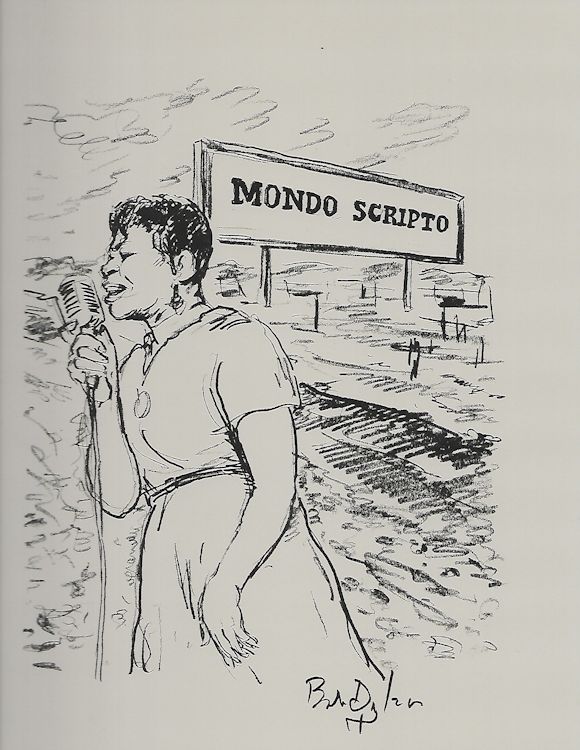 Book-catalogue of the exhibition, softcover version, 336 pages. ISBN 978-1-907849-44-2.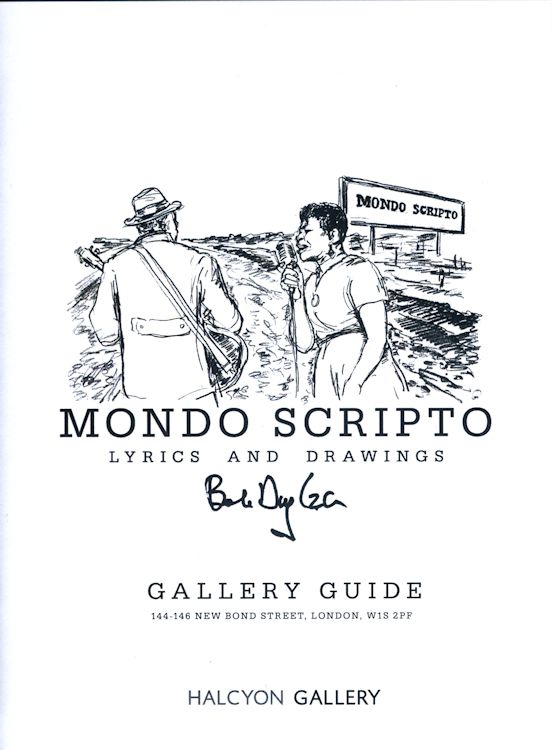 Flyer given to every visitor of the Gallery, showing the list of the works on the back cover, and the map of the exhibition inside.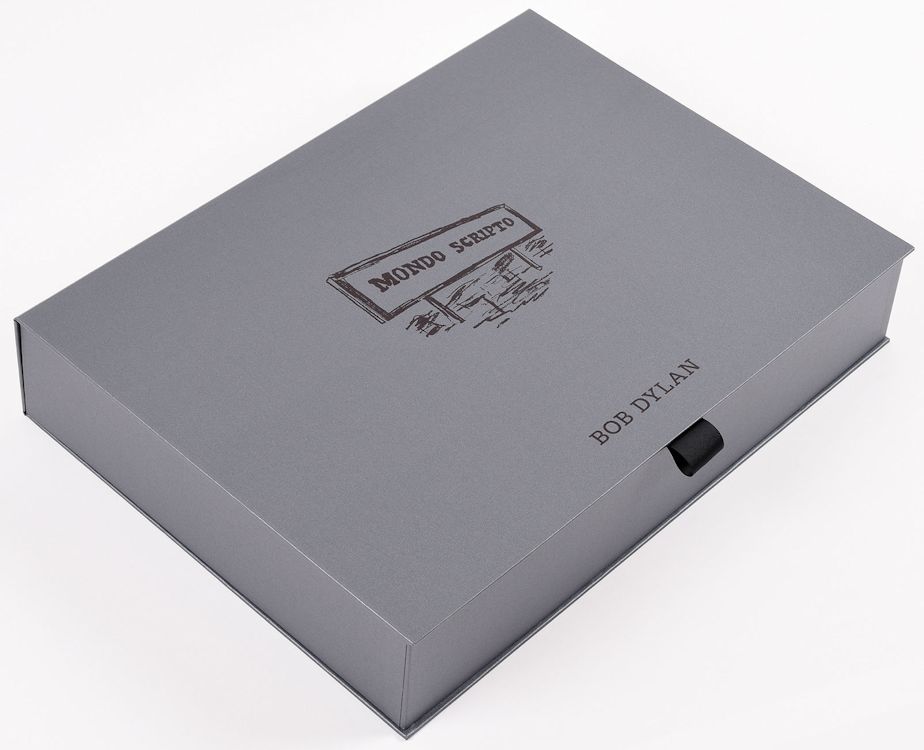 Limited edition book and print. This limited edition print is presented in a bespoke linen-bound solander case accompanied by a linen-bound copy of the Mondo Scripto exhibition catalogue and a certificate of authenticity.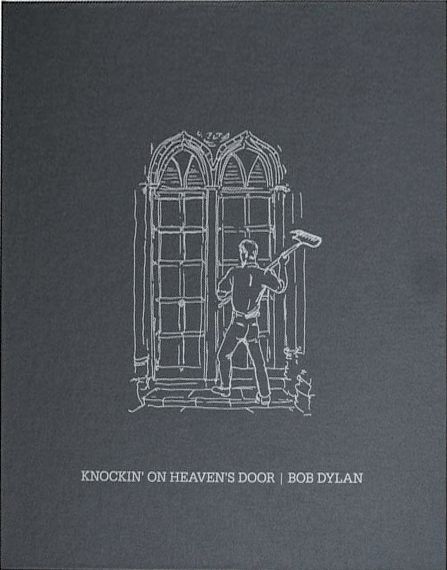 Knockin' On Heaven's Door Portfolio (16 pieces, framed or unframed set)