BOB DYLAN RETROSPECTRUM, MIAMI
Florida International University's Patricia & Phillip Frost Art Museum, exhibition held Nov. 30, 2021 to April 17, 2022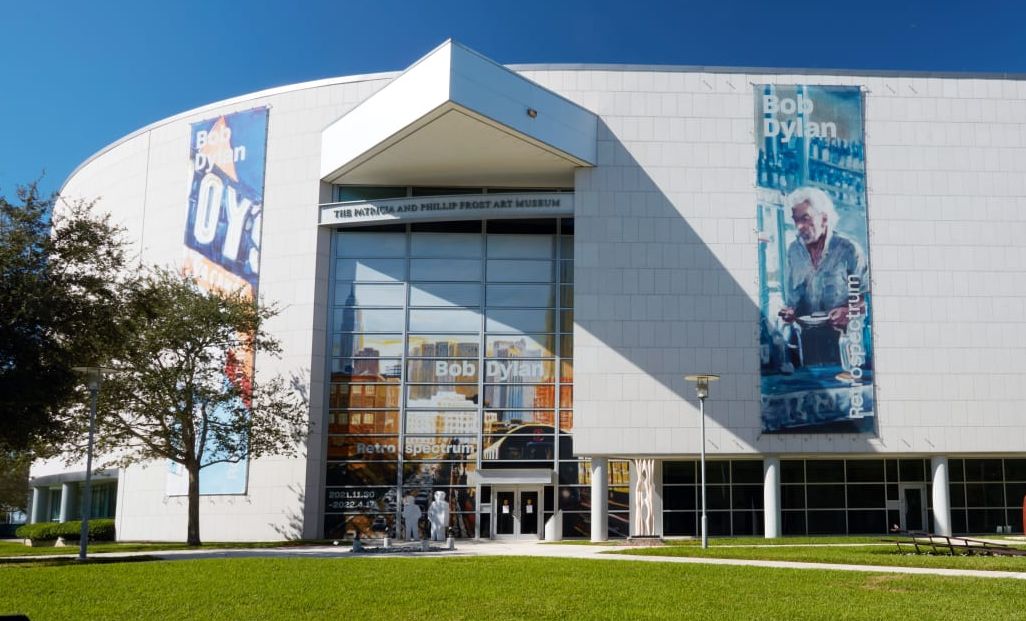 RETROSPECTRUM is the most expansive and in-depth exhibition of Bob Dylan's artwork ever staged in the United States. Spanning six decades, it features over 180 paintings, drawings, ironwork, and ephemera, showcasing the development and range of Dylan's visual practice, in tandem with that of his musical and literary canon.

Catalogue: 80 pages in English and Spanish with full-color photos of some of the artwork, along with descriptions of the various series, quotes from the artist and other information related to the exhibit. You can read and download it here.

Portfolio containing a deluxe unframed set of six hand-signed, limited edition prints on paper by Bob Dylan.






Castle Fine Art 2022, hardback book containing a selection of artworks from the exhibition, with additional imagery compared to the 2019 book.





Skira April 2023. More details here.