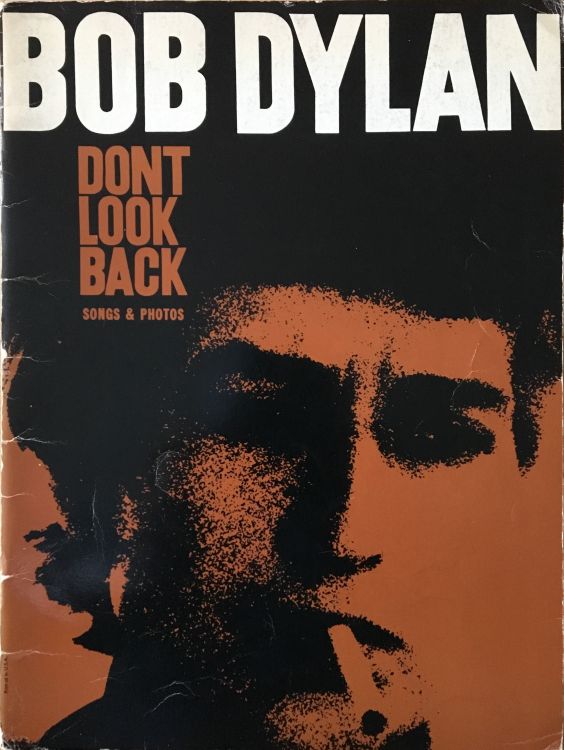 - SONGS AND PHOTOS.
USA, M. Witmark & Sons, NY, 13 songs, glossy cover, with 3 pages of photos from Pennebaker's movie, 39 pages with the manuscript of Love Is Just A Four Letter Word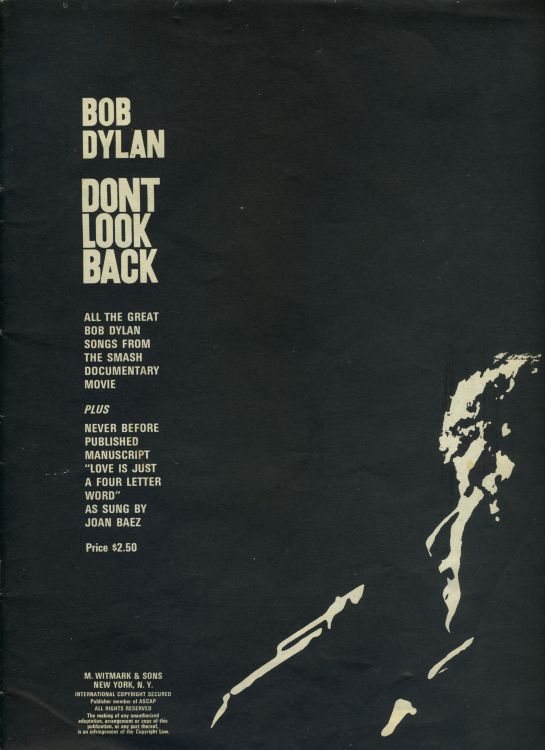 - ALL THE GREAT BOB DYLAN SONGS FROM THE SMASH DOCUMENTARY, PLUS NEVER BEFORE PUBLISHED MANUSCRIPT "LOVE IS JUST A FOUR LETTER WORD" AS SUNG BY JOAN BAEZ.
My copy: same but without the glossy cover: missing or sold like this?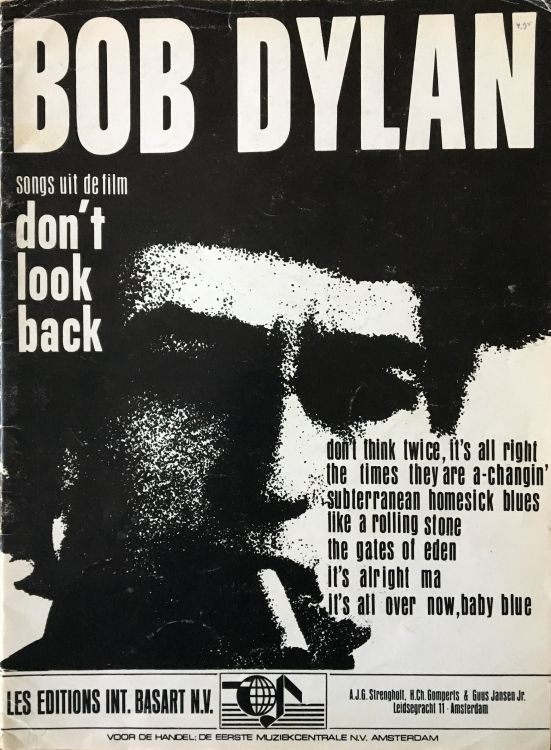 - SONGS UIT DE FILM,
Holland, Les Editions Int. Basart N.V., Amsterdam, 21 pages, 7 songs