THE BOB DYLAN BANJO CHORD SONGBOOK
- THIRTY BOB DYLAN CLASSICS WITH FULL LYRICS AND EASY TO READ 5-STRING BANJO CHORD BOXES INCLUDES ALL ALONG THE WATCHTOWER, BLOWIN' IN THE WIND, LIKE A ROLLING STONE AND THE TIMES THEY ARE A-CHANGIN'.
Below: Wise Publications 2014, 40 songs, 96 pages. ISBN 978-1783054367.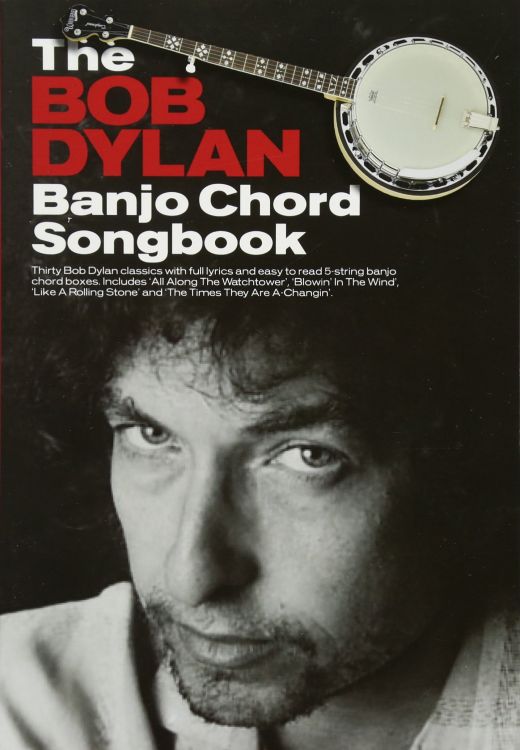 "