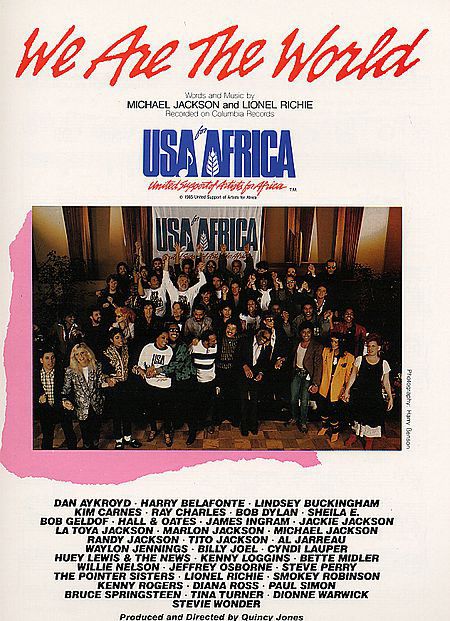 MUAC Music & Brockmann Music 1985. All rights on behalf of MUAC Music administered by Warner-Tamerlane Publishing Corp., We Are The World by USA For Africa. Song by Michael Jackson and Lionel Richie. Vocal melody, piano accompaniment, lyrics, chord names and guitar chord diagrams. 7 pages.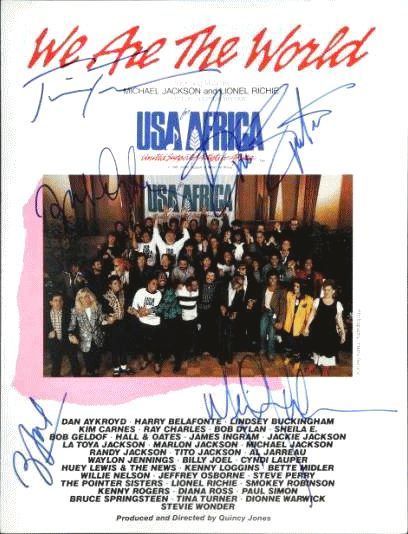 same; this copy is signed in blue marker by Michael Jackson, Tina Turner, Bruce Springsteen, Billy Joel, and Bob Dylan.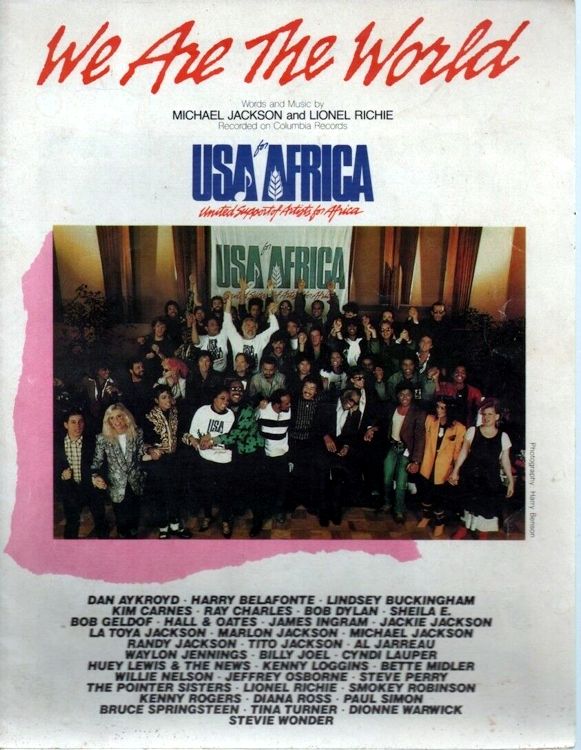 Australia, OOP Only Original Pop Rock sheet music, Mijac Music Pty Ltd 1985.