THE TRAVELING WILBURYS COLLECTION (2007)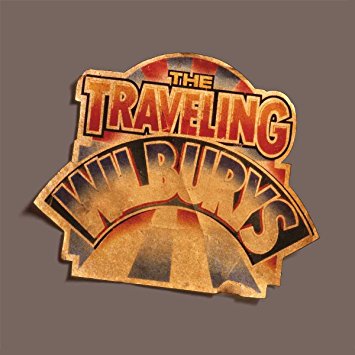 THE TRAVELING WILBURYS COLLECTION is a box set compilation album by the British-American supergroup the Traveling Wilburys (Bob Dylan, George Harrison, Jeff Lyne, Tom Petty and Roy Orbison).
It comprises the two studio albums recorded by the band in 1988 and 1990, with additional bonus tracks, and a DVD containing their music videos and a documentary about the group. The box set was released on 11 June 2007 by Rhino, in association with Wilbury Records.
The release was overseen by George Harrison's estate, as the rights holder for the Wilburys' catalogue, and ensured that the band's recordings were available for the first time since they went out of print in the mid 1990s. Two of the bonus tracks were completed for the box set by Jeff Lynne, who co-founded the Wilburys in 1988, and Harrison's son Dhani. THE TRAVELING WILBURYS COLLECTION was commercially successful, topping albums charts in Britain, Ireland, Australia and several other countries.
The bonus songs are: Maxine, Like a Ship, Nobody's Child (Cy Coben, Mel Foree) and Runaway (Del Shannon, Max D. Crook).
The songbook: Piano/Vocal/Guitar Artist Songbook. Hal Leonard 2008, softcover, 114 pages.