BOB DYLAN BOOKS IN ENGLISH LANGUAGE, U to Z letters: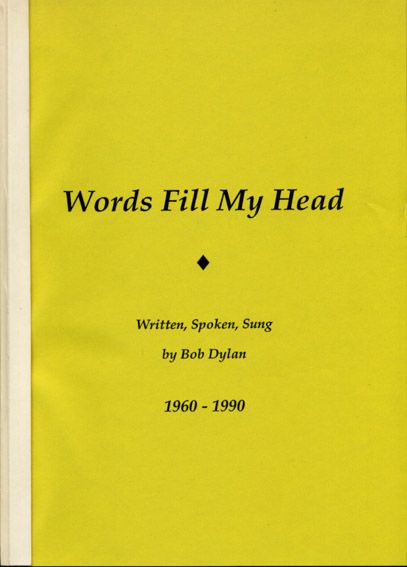 WORDS FILL MY HEAD - WRITTEN, SPOKEN, SUNG BY BOB DYLAN 1960-1990, alternate cover, yellow paper cover with plastic outer. Bobcats International, second revised and updated edition, December 1990. A4 in Size, 358-page fan produced book with white and orange inner pages. Information bobdylanisis.com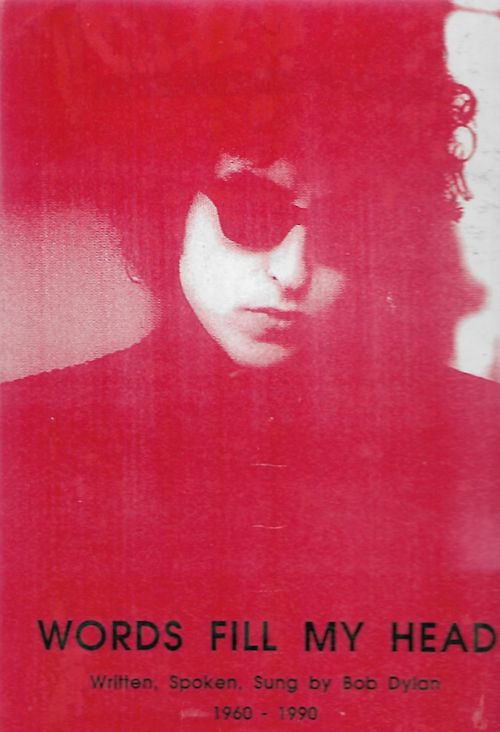 same, alternate cover.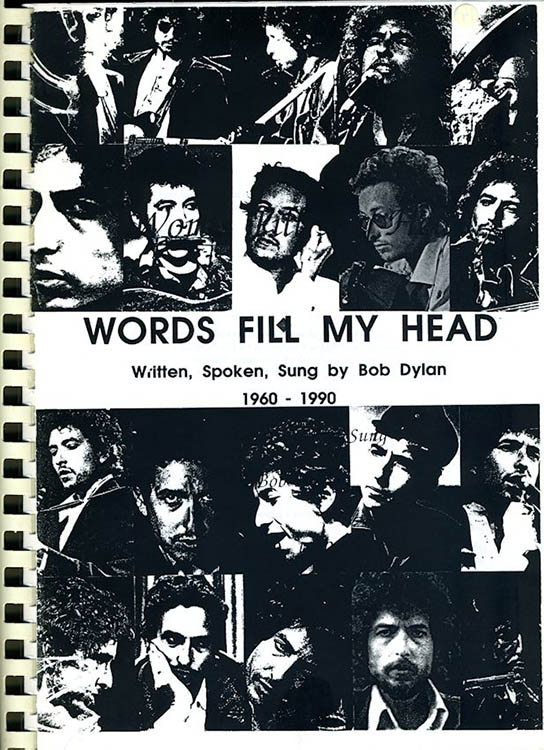 same, Suede 1992, 358 pages. White cover with illustrated plastic outer. No author or publisher's name. Lyrics of all official songs, and known but unreleased at the date of publication.