BOB DYLAN BOOKS IN ENGLISH LANGUAGE, U to Z letters: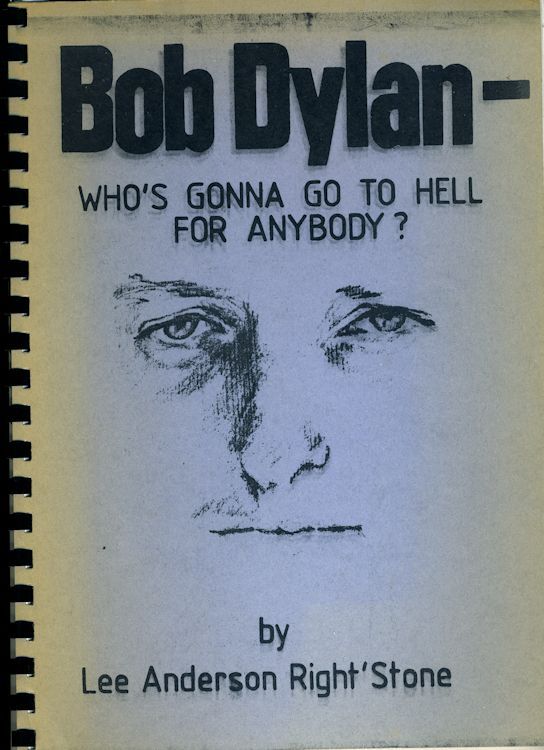 WHO'S GONNA GO TO HELL FOR ANYBODY? (BOB DYLAN-), by Lee Anderson Right'Stone, 'A Karl Marx/Henry Kissinger Co-Production 1983', The special "Road Report I" of Bob Dylan's Tour 1981. A4, card cover, plastic sheet front, Spiral bound, 101 pages.
same, alternate colour.