BOB DYLAN BOOKS IN ENGLISH LANGUAGE, R letter: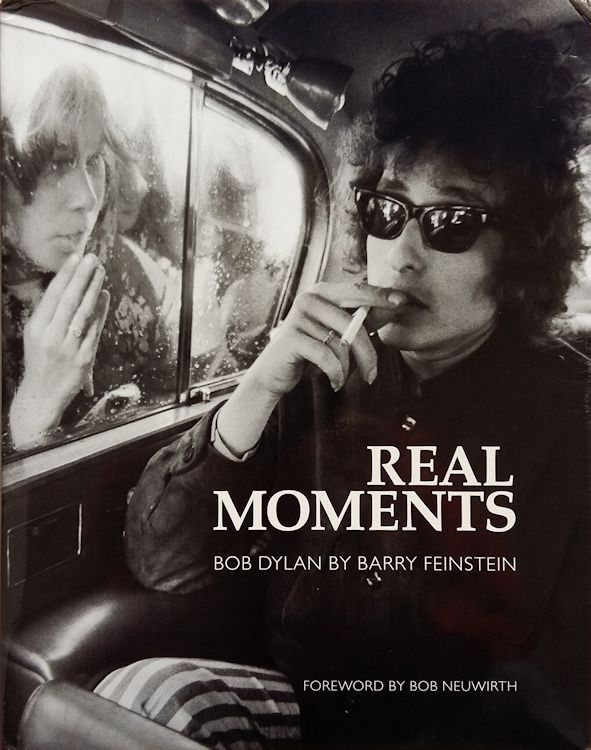 REAL MOMENTS - BOB DYLAN BY BARRY FEINSTEIN, Foreword by Bob Neuwirth , Vision On, Omnibus Press 2008, 158 pages, Hardback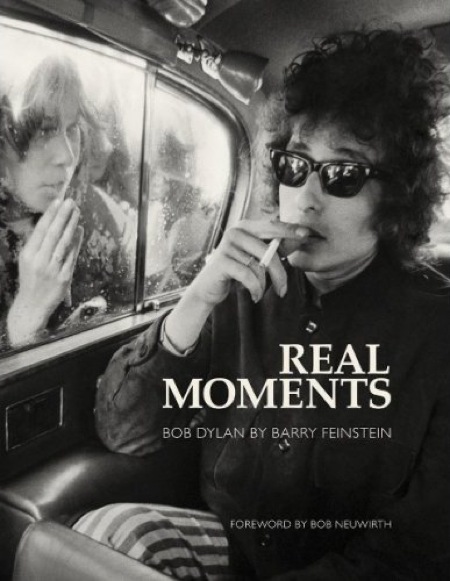 same, Vision On, Omnibus Press 2009, 158 pages, Softback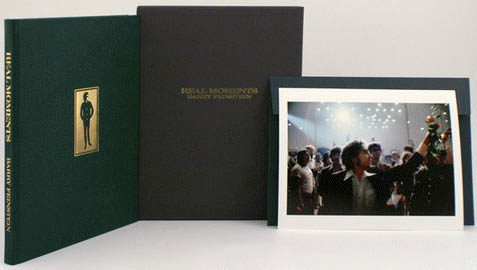 same, DeLuxe green edition Genesis Publications 2009. Two different editions, (red or green leather cover), both with gold page edging, cloth-covered slipcase; comes with a 10" x 8" print of Dylan receiving a rose as he exits a 1974 stage. The first 250 copies are numbered, and signed by Barry Feinstein.
same, DeLuxe red edition, Genesis Publications 2009.