BOB DYLAN BOOKS IN ENGLISH LANGUAGE, P letter: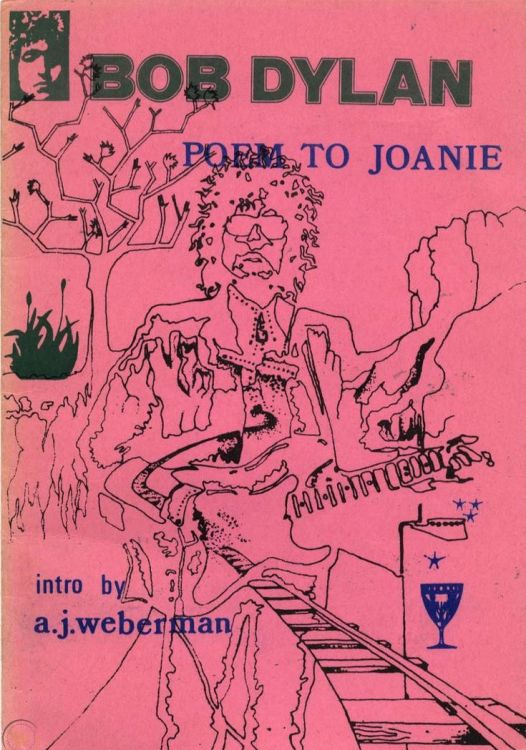 POEM TO JOANIE (BOB DYLAN), "intro by A.J. Weberman", Aloes Seloa 1971, London, "This is an edition of 300". The poem was first printed as liner notes to 'Joan Baez in Concert Part 2', TFL 6035 on Fontana, stappled card cover, 20 pages.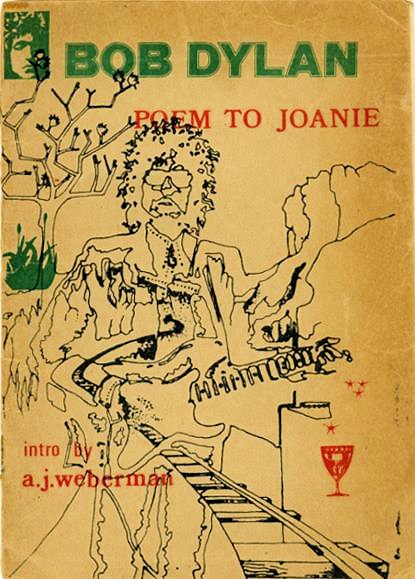 same, alternate colour.
same, Amalthea Tearway,18 pages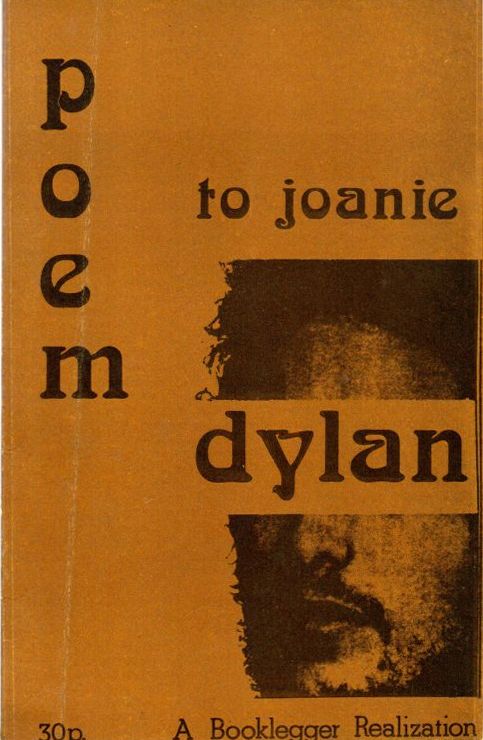 same, Booklegger 1972, UK reprint, 20 pages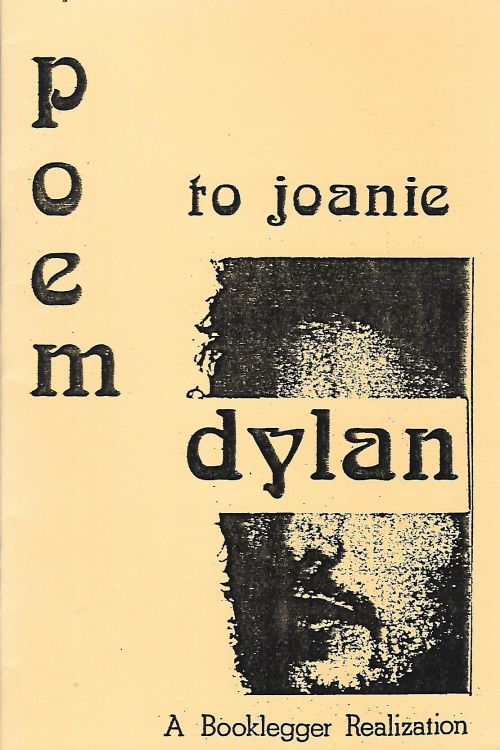 same, Booklegger, 1972, London, stapled cover, 33 pages. Reprint, no 30p. on front cover.