BOB DYLAN BOOKS IN ENGLISH LANGUAGE, G & H letters: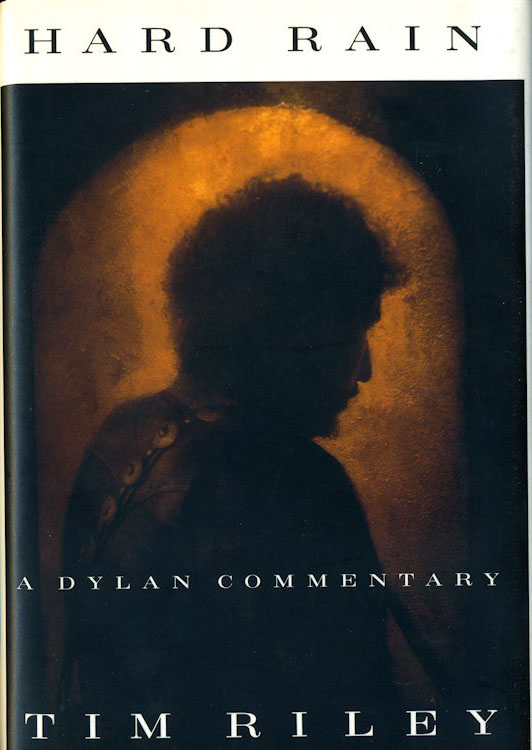 HARD RAIN - A DYLAN COMMENTARY, by Tim Riley, Alfred A. Knopf NY 1992, hardback, 356 pages.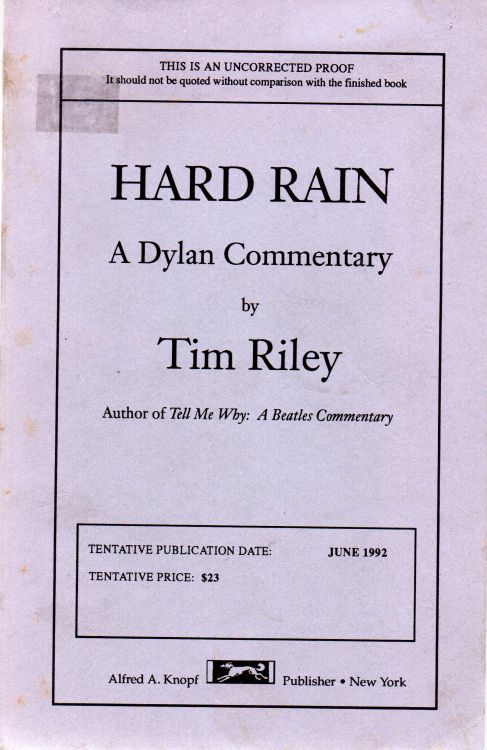 same, Alfred A. Knopf, NY, 1992, paperback uncorrected proof for the first edition hardback. 333 pages. No page numbers to contents, no index.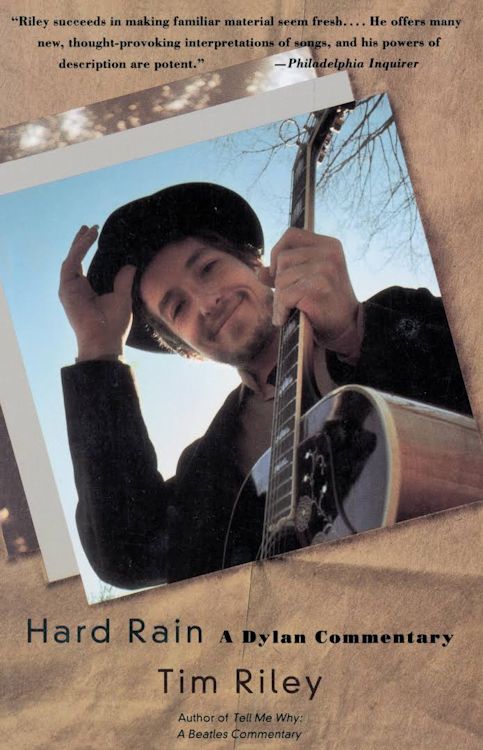 same, Vintage Books 1993, reprint, softcover, 368 pages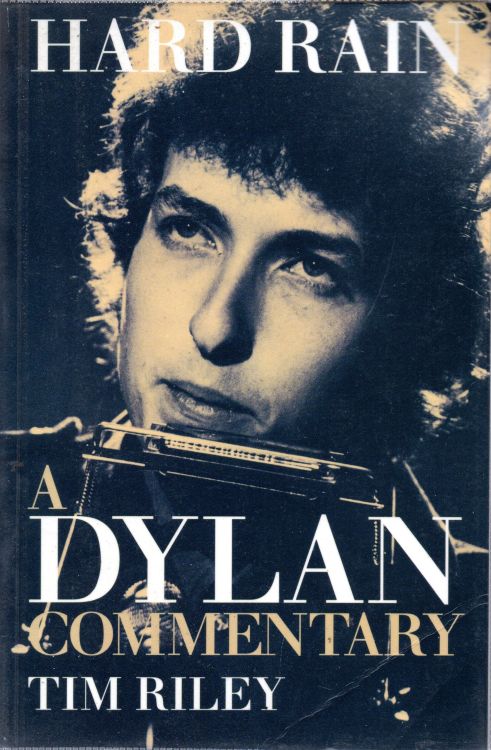 same, London, Plexus 1995, softcover, 357 pages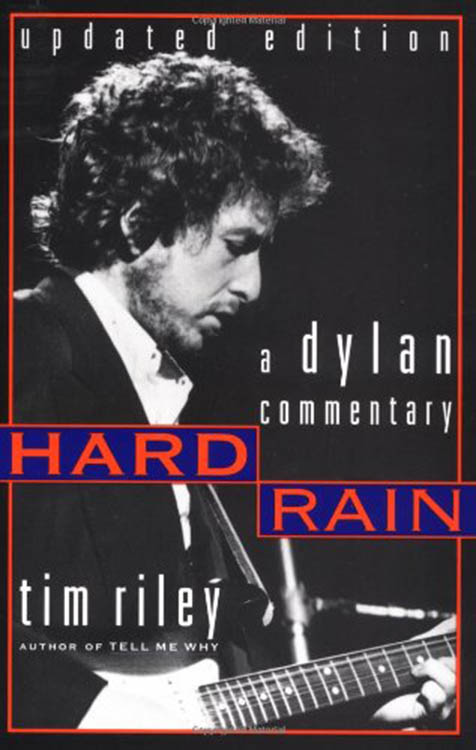 same, Da Capo Press 1999, "updated edition", softcover, 366 pages