BOB DYLAN BOOKS IN ENGLISH LANGUAGE, G & H letters: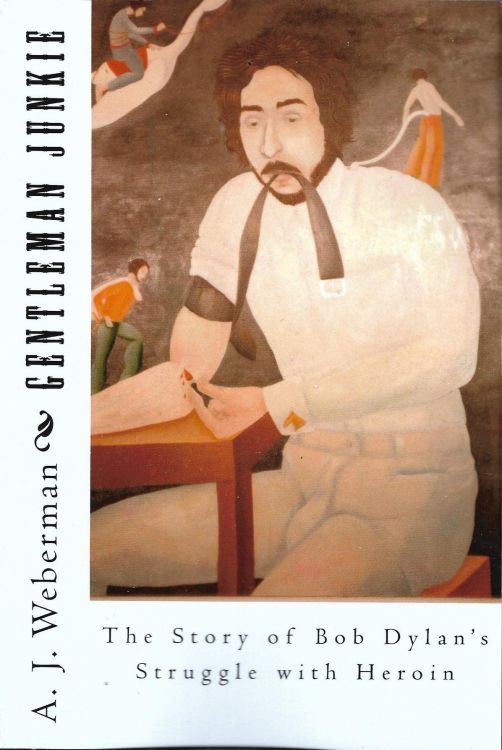 GENTLEMAN JUNKIE - THE STORY OF BOB DYLAN'S STRUGGLE WITH HEROIN, by A.J. Weberman, Centre For Advanced Dylanological Study 2017, 151 pages, softcover. Another example of AJ's hazy theories... ISBN 978-1539746270.
same, alternate cover, no information, could be a pre-publication cover.