DYLAN MUSIC ICON, TASCHEN: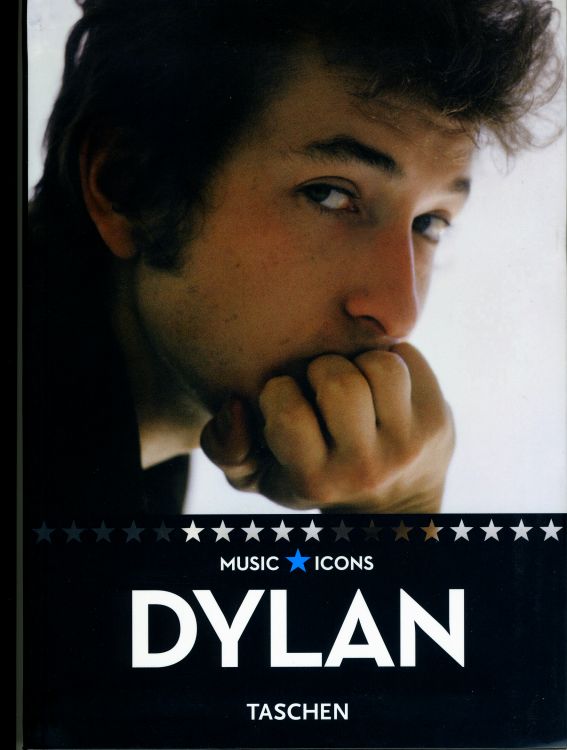 DYLAN ('BOB DYLAN' on spine), by Luke Crampton, Dafydd Rees and Wellesley Marsh, Music Icons, Taschen 2009, 192 pages. ISBN 978-3-8365-1126-1.
Though Taschen is a German editor, this is an international publication: the text is in English, German and French, so this book is also listed in these other languages on the site.
Another international edition exists with a text in Italian, Portuguese and Spanish, listed in these three languages on the site. There is also an edition of this book in Japanese, English, and French, but being clearly from Japan, it is only listed on the Japanese page.