BOB DYLAN BOOKS IN ENGLISH LANGUAGE, P letter: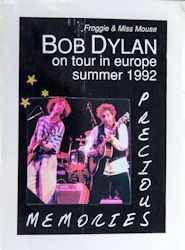 PRECIOUS MEMORIES - BOB DYLAN ON TOUR IN EUROPE SUMMER 1992, by Froggie & Miss Mouse, Froggie and Miss Mouse Books, Kiel and Hannover 1993, limited edition to 140 copies. Newspaper articles, set lists, tickets, photographs & cue sheets... Larger scan required.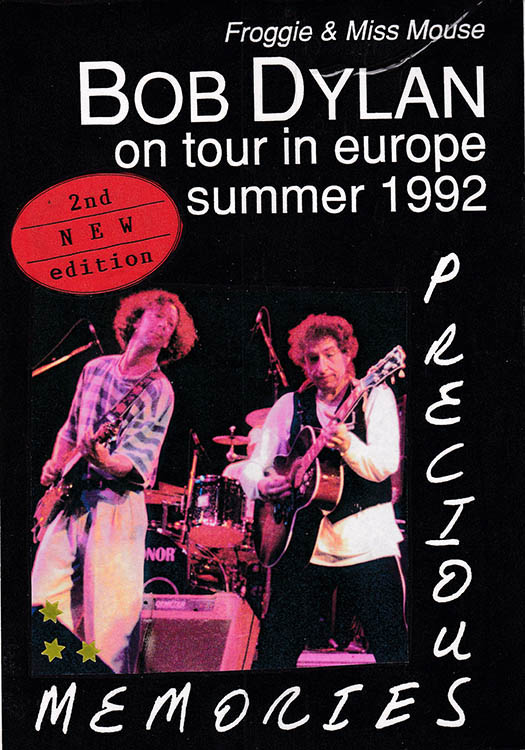 same, 2nd edition, 204 pages (English, French, German, Italian language). Thanks to Jürgen Wasser for the scans of these two rare booklets .