BOB DYLAN BOOKS IN ENGLISH LANGUAGE, B letter: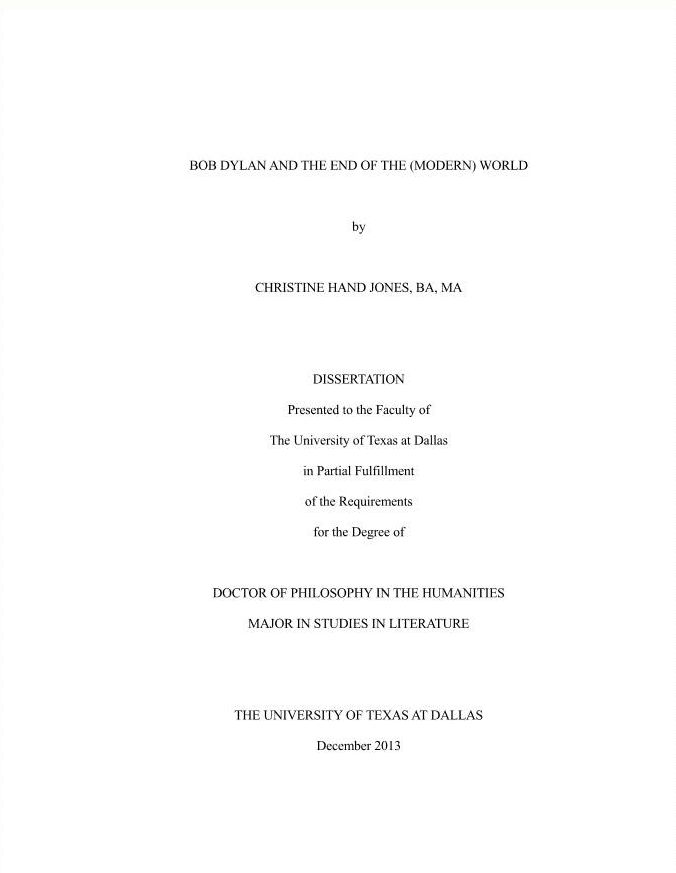 BOB DYLAN AND THE END OF THE (MODERN) WORLD, by Christine Hand Jones. Dissertation presented in December 2013 to the Faculty of The University of Texas at Dallas for the degreee of Doctor of Philosophy in Humanities.
Thank you to Henk ten Voorde for this item.