THEO VAN DEN BOOGAARD at LITERATURIA 2015: DYLAN ILLUSTRATED
Theo van den Boogaard, or Theo Bogart (the name that he used for his wonderful book BOB DYLAN ILLUSTRATED) is primarily a comic book artist, but he also sang Dylan songs at several occasions, accompanied by a slideshow on a big screen, as well as a guitar player and a pianist. One of these occasions was at the 2015 edition of the yearly Noorderzon Festival for Performing Arts and Literature, in Groningen, Netherlands.
Click on the photo below to watch Theo van den Boogaard perform Ballad Of A Thin Man.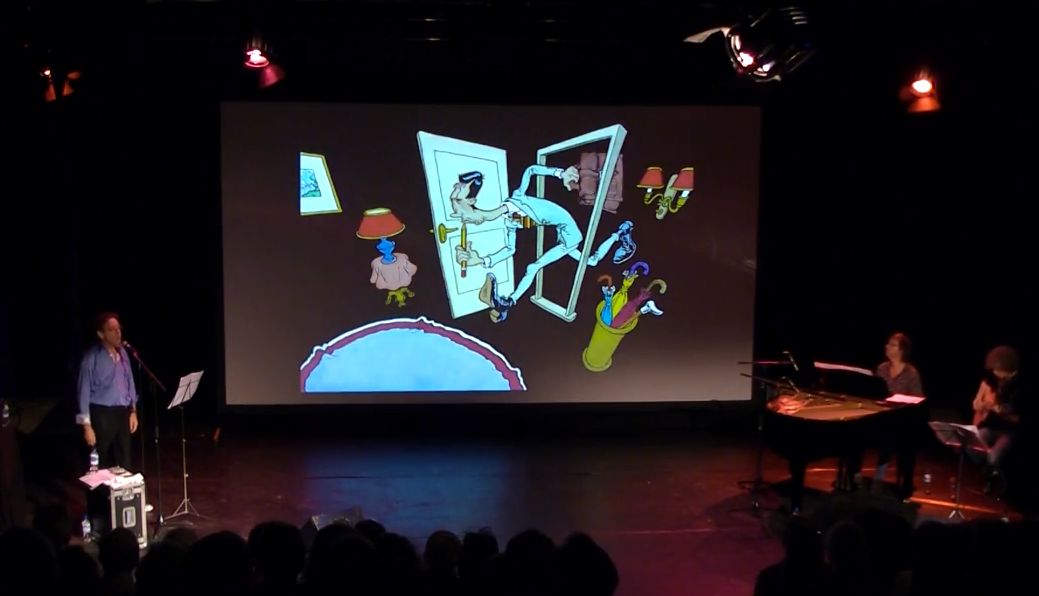 Below is a flyer that announces Theo's performance, August 21, 2015. 15 x 21 cm.
Thank you to Hans Bosch for the image and information.