COMME UNE PIERRE QUI... (Paris, 2015)
A play inpired by Greil Marcus' Book Like A Rolling Stone, Dylan At The Crossroad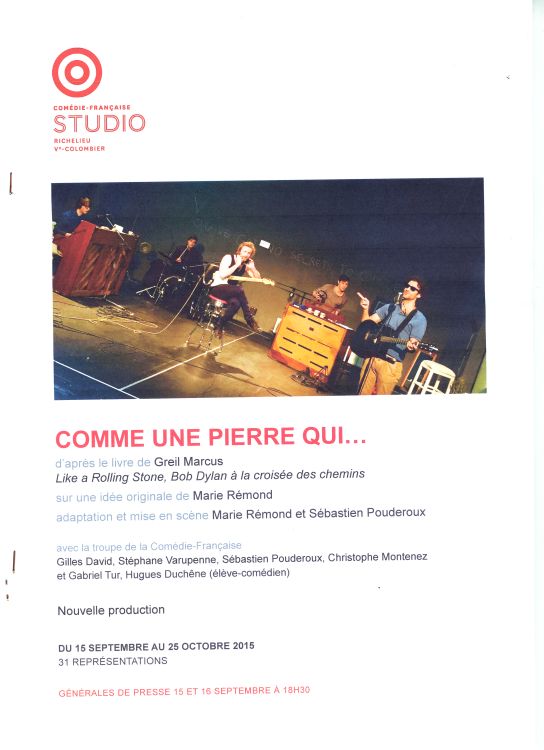 Press kit for the French play by Marie Rémond et Sébastien Pouderoux, by the Comédie Française company.
Inspired by Greil Marcus' book 'Like A Rolling Stone, Bob Dylan At The Crossroads', the play is about the Like A Rolling Stone sessions: we are in the Studio A with Bob Dylan and the musicians recording the song! Created in Paris, Studio-Théâtre de la Comédie Française, 15 September-25 October 2015.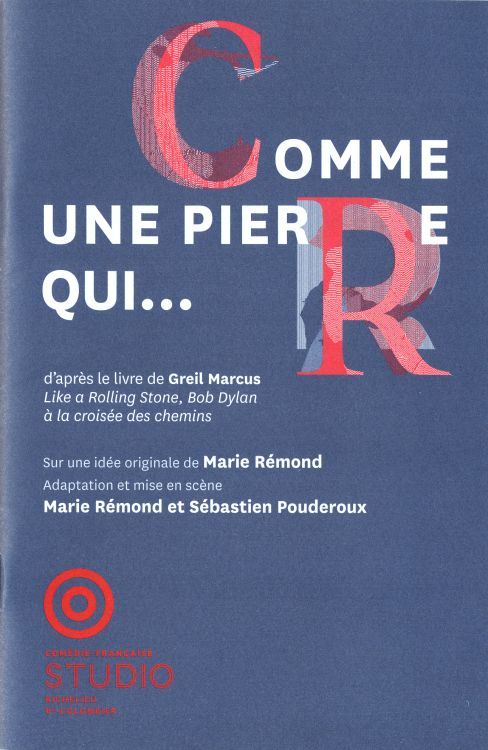 This 30 pages booklet was given to every spectator entering into the theater;
it presents the play and includes the lyrics of Like A Rolling Stone and its French translation, with some extracts of Marcus' book and of Last Thoughts On Woody Guthrie, that Sébastien Pouderoux, the actor who plays Bob Dylan, recites in its integrity -in its English version-, in the same speedy way that Bob Dylan read it at the 1963 Town Hall concert!...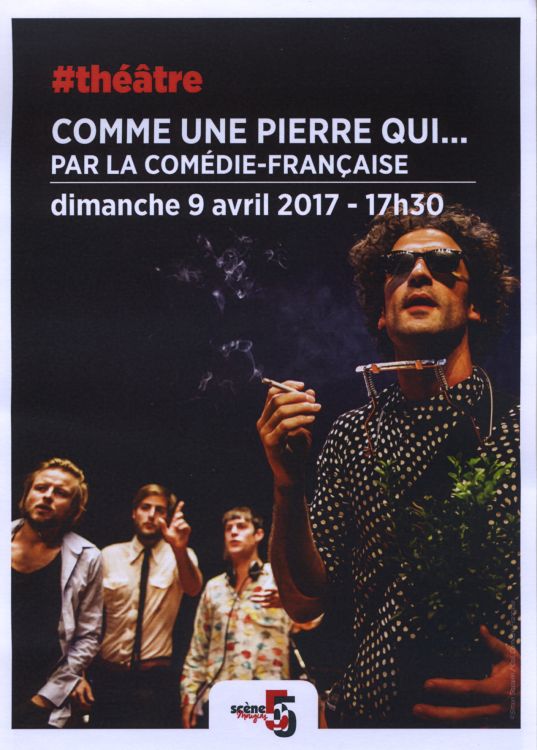 2017 tour in France: this is a flyer for the performance at the Scène 55, in Mougins, Alpes Maritimes.