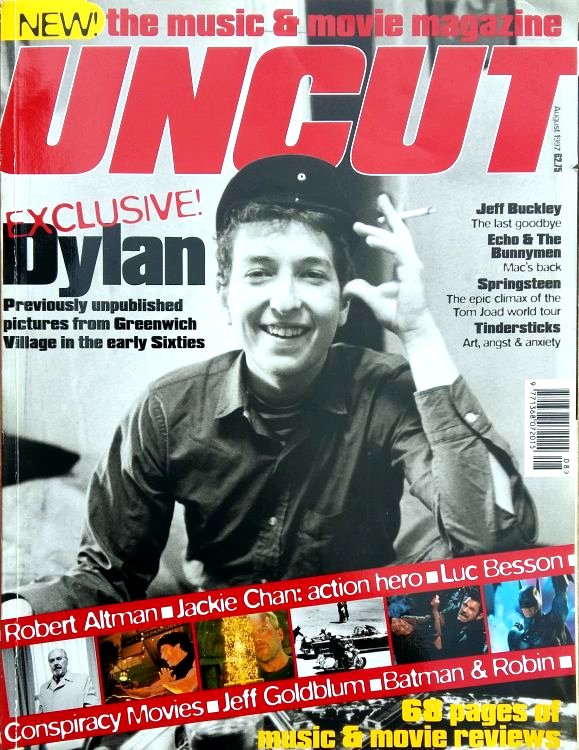 August 1997, 13 pages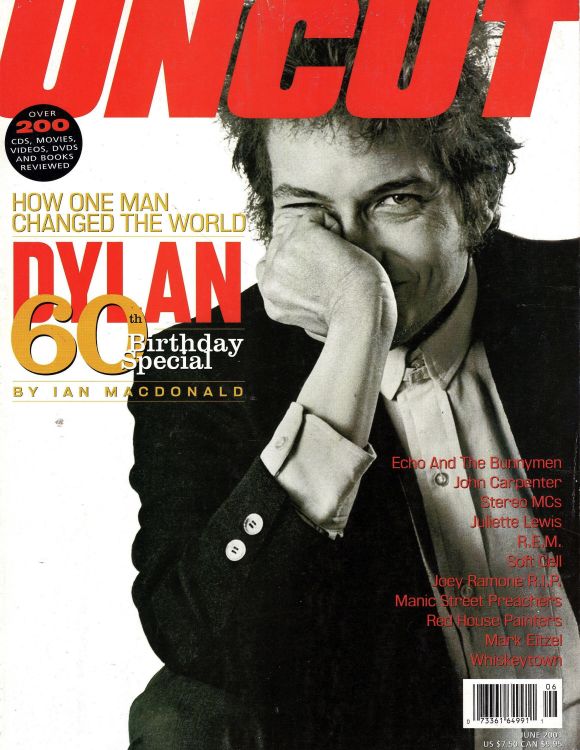 June 2001, 27 pages
June 2002, 36 pages. This "Special Collection Edition" came with 2 different covers and 2 different CDs "Hard Rain, A Tribute To Bob Dylan, Vol 1 and Vol 2":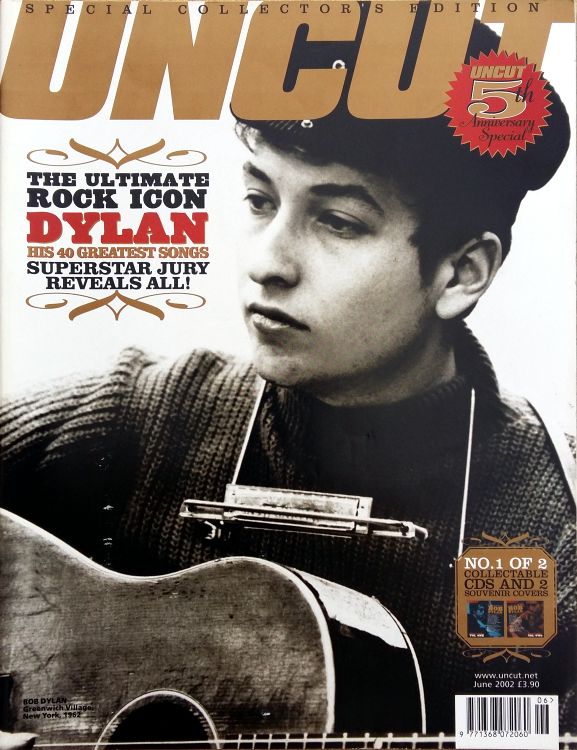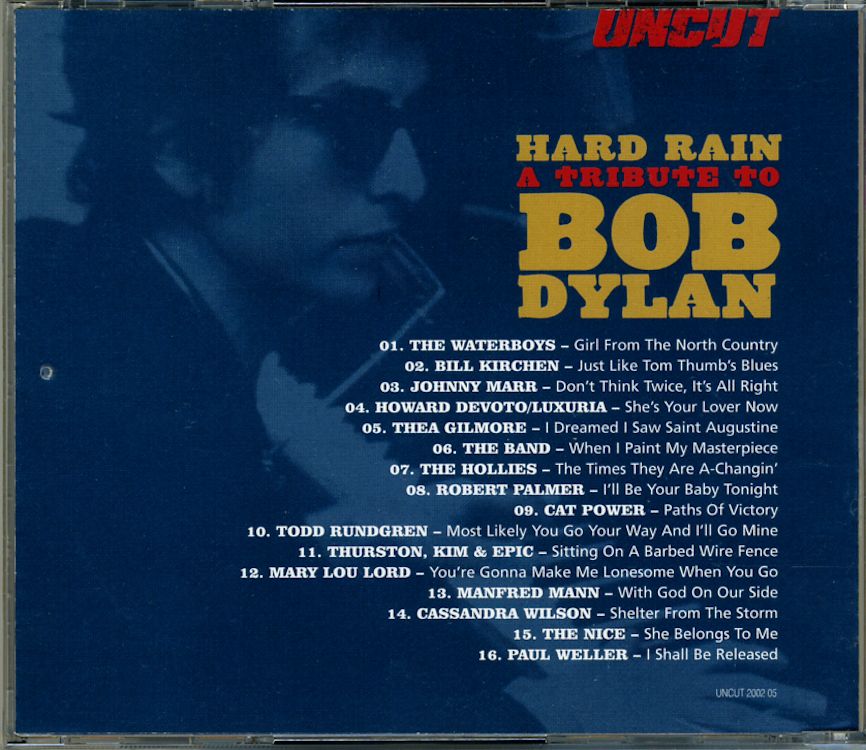 cover and CD #1.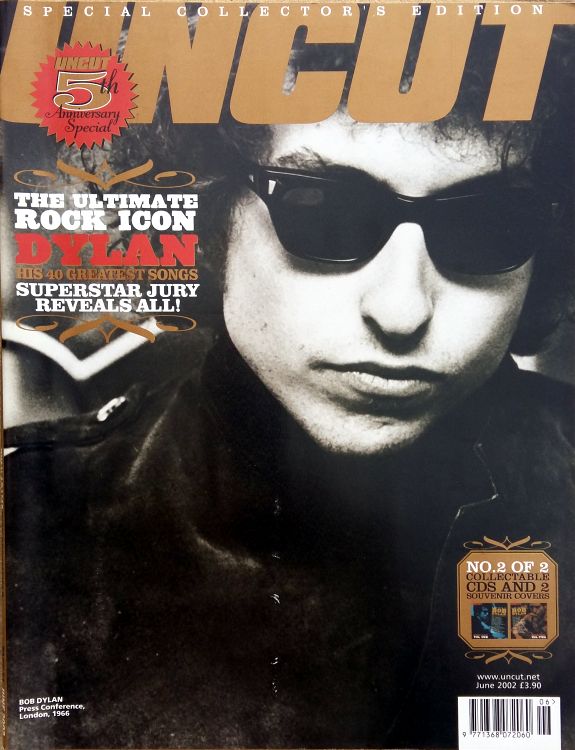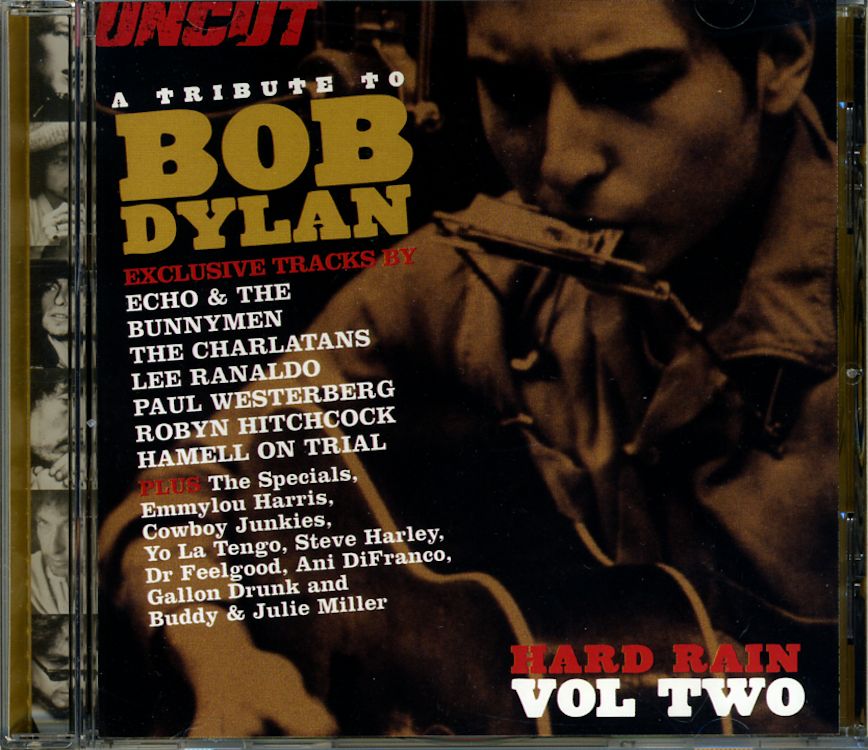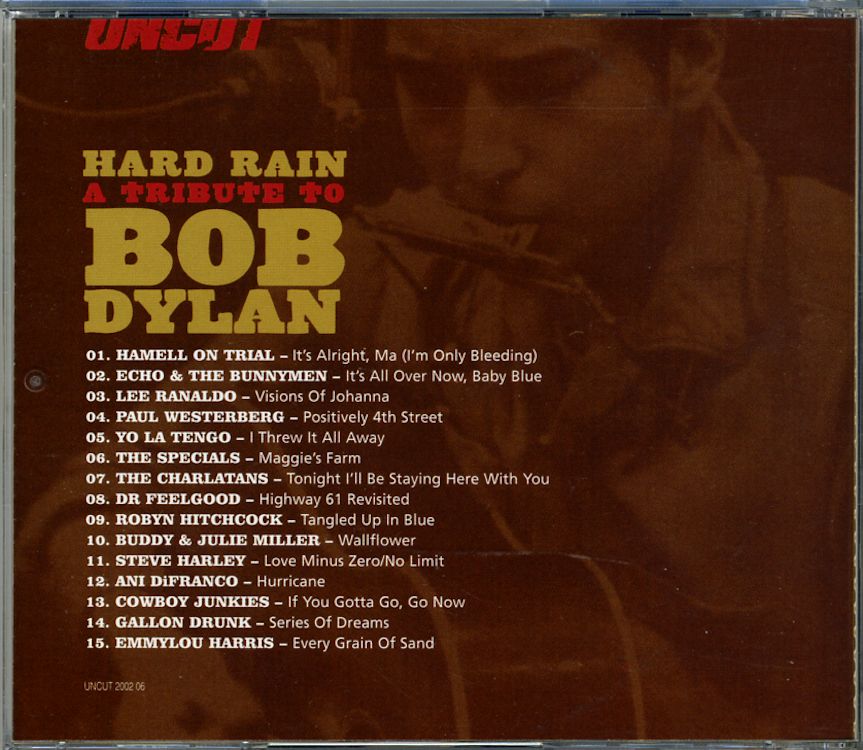 cover and CD #2.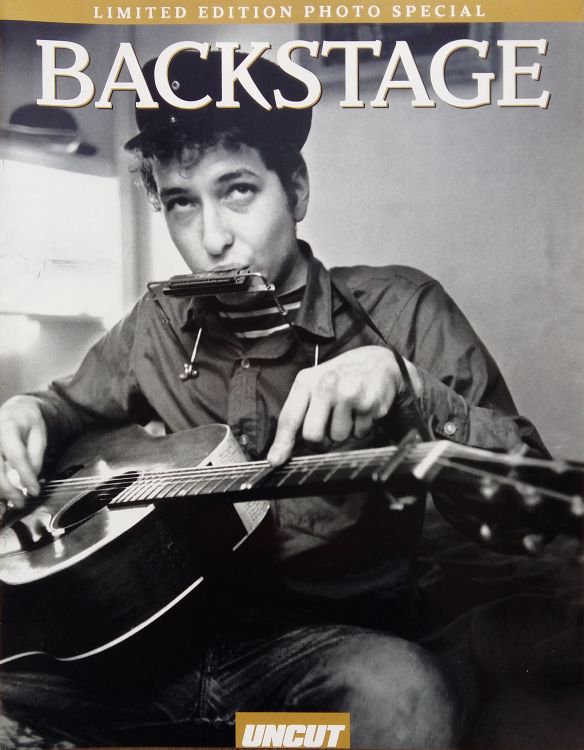 front cover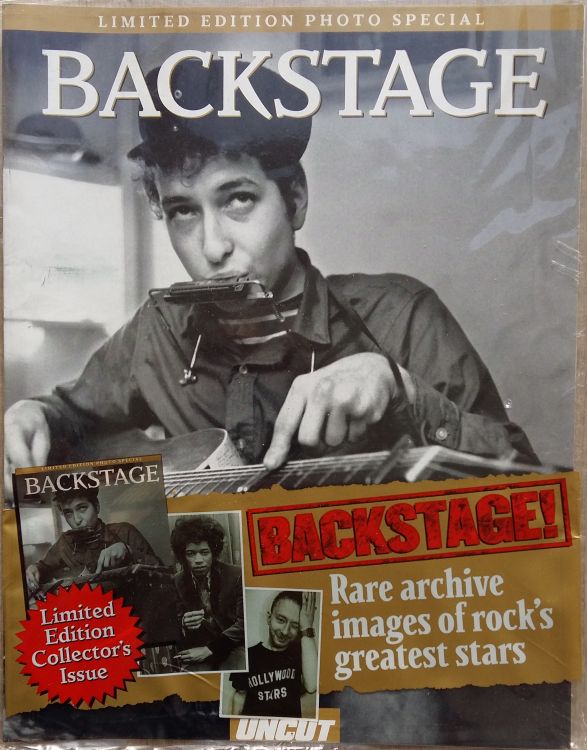 plastic wrapper
December 2002/January 2003, limited Edition Photo Special. Dylan on cover only (but what a great photo!)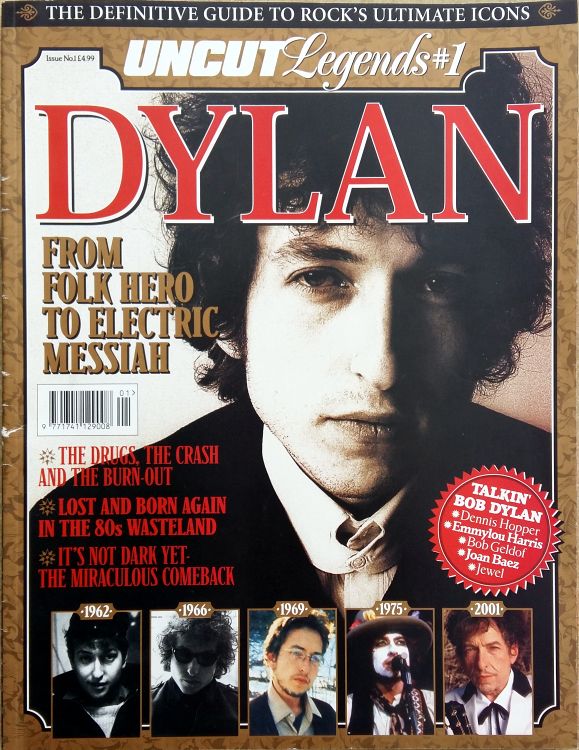 front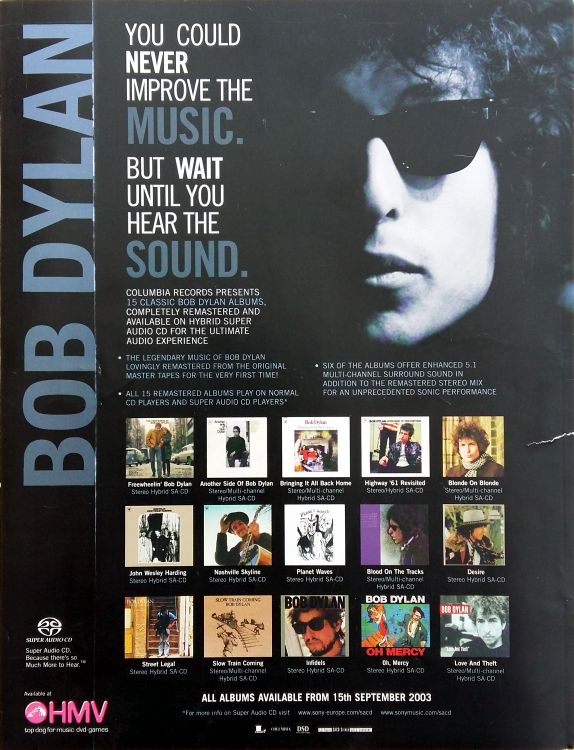 back
September 2003, 145 pages special!
January 2005, 13 pages. Two different covers, and two different CDs: "Tracks That Influenced Bob Dylan" and "Tracks Inspired By Bob Dylan":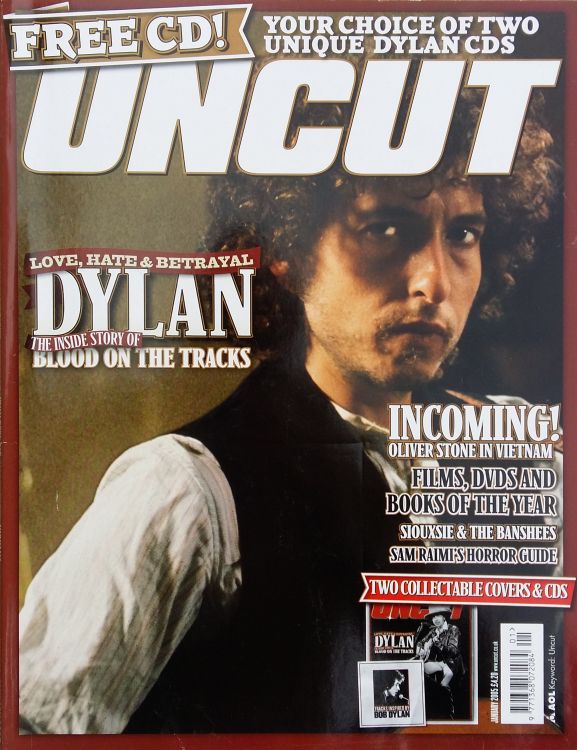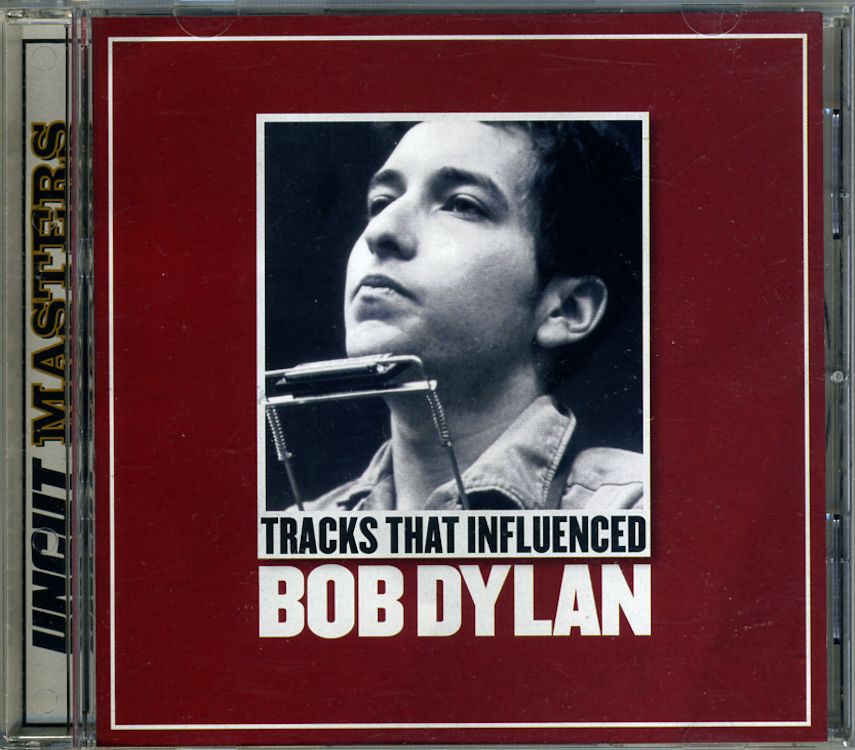 cover and CD #1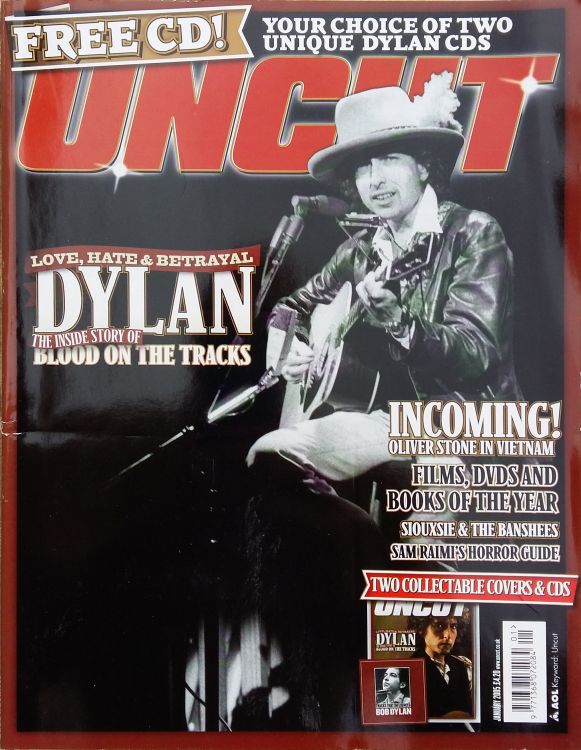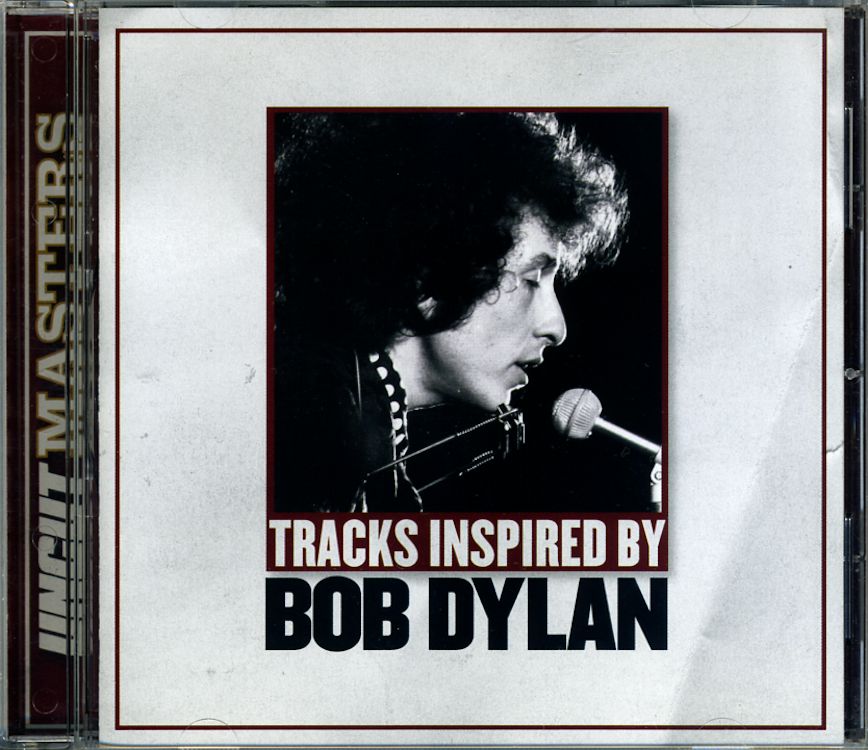 cover and CD #2.

June 2004

February 2006, 3 pages

November 2006, 9 pages

August 2006 [1020]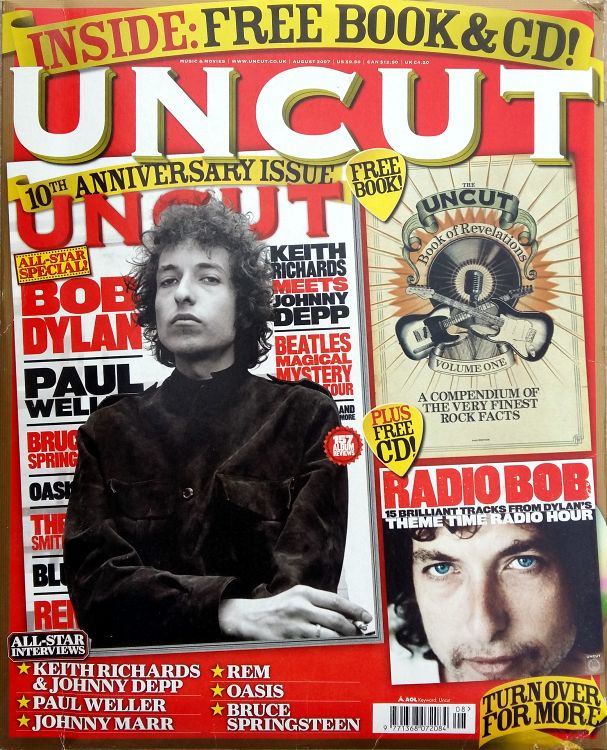 wrapper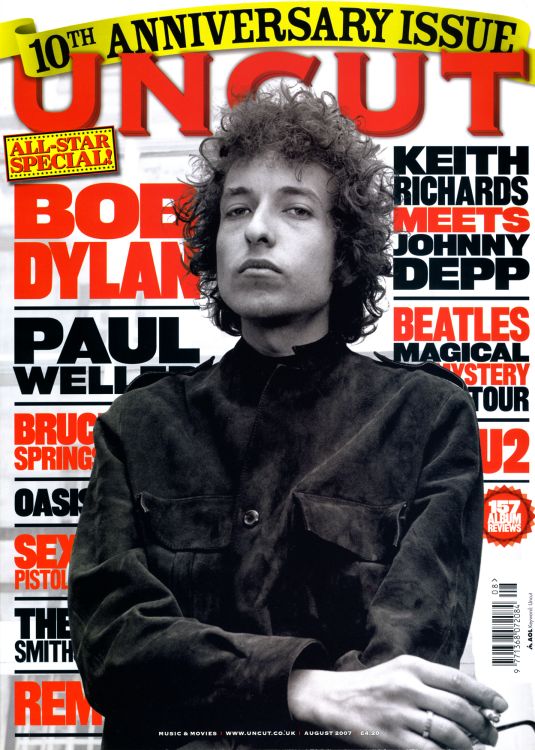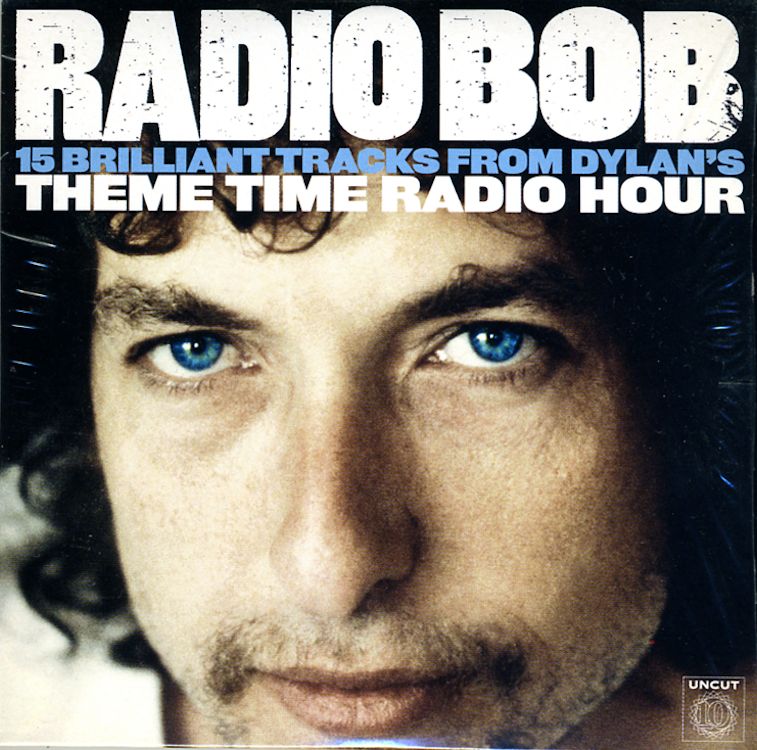 August 2007, 13 pages. Came with a free CD "15 Brilliant Tracks From Dylan's Theme Time Radio Hour". The magazine, the CD and a booklet with many Dylan references ("The Uncut Book Of Revelations: A Compendium Of The Very Finest Rock Facts"), are inside a carboard enveloppe.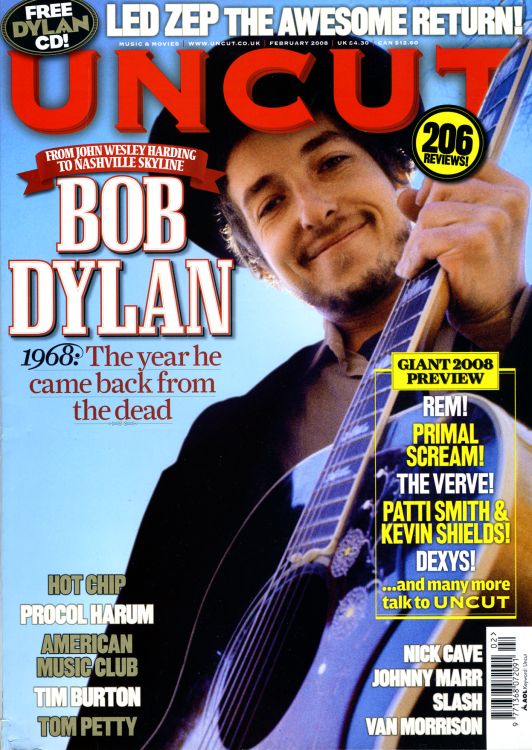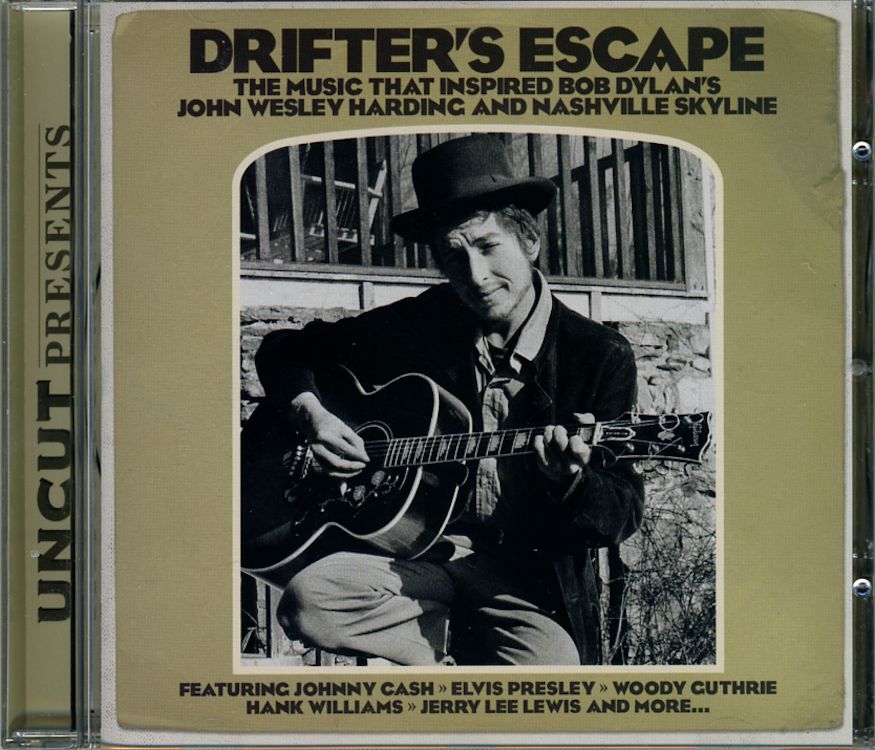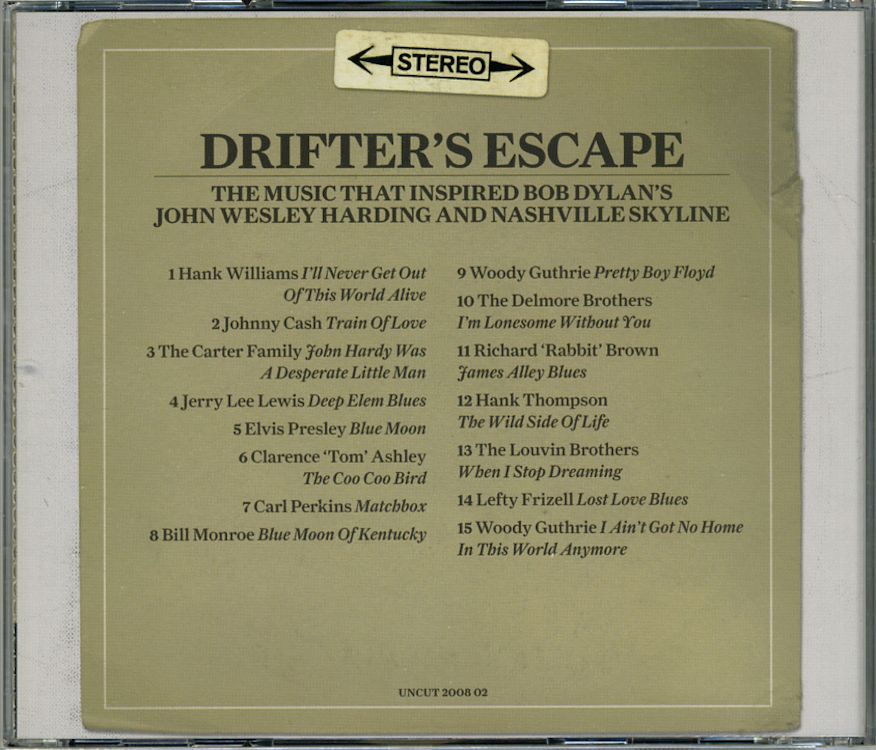 February 2008, 11 pages, with a free 15 tracks CD 'The Music That Inspired Bob Dylan's John Wesley Harding And Nashville Skyline'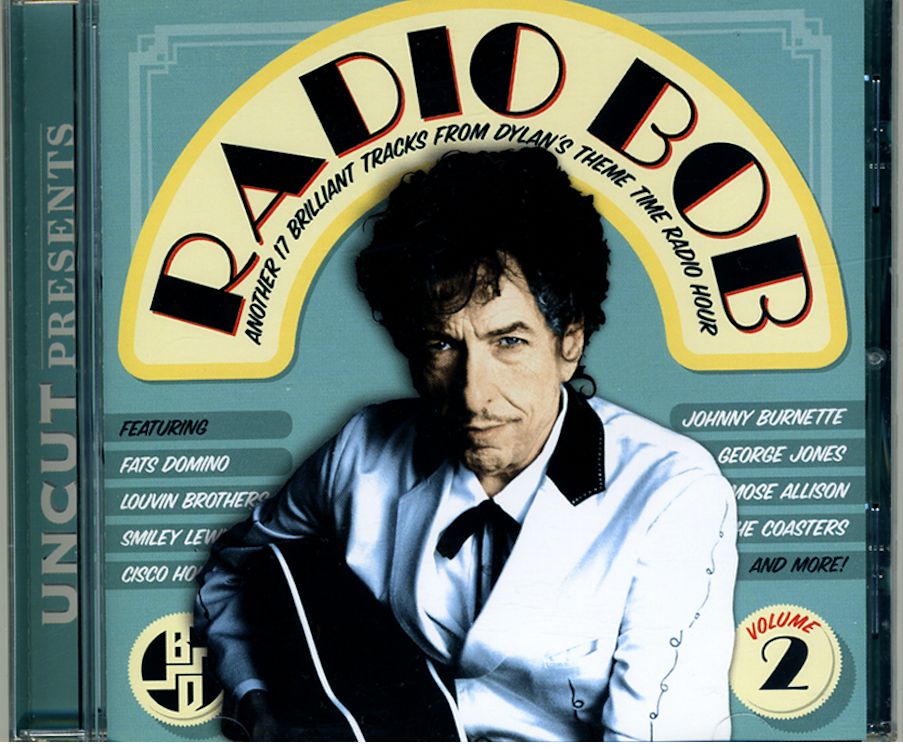 November 2008, 14 pages; with the CD RADIO BOB Volume 2, "Another 17 brilliant tracks from Dylan's Theme Theme Radio Hour"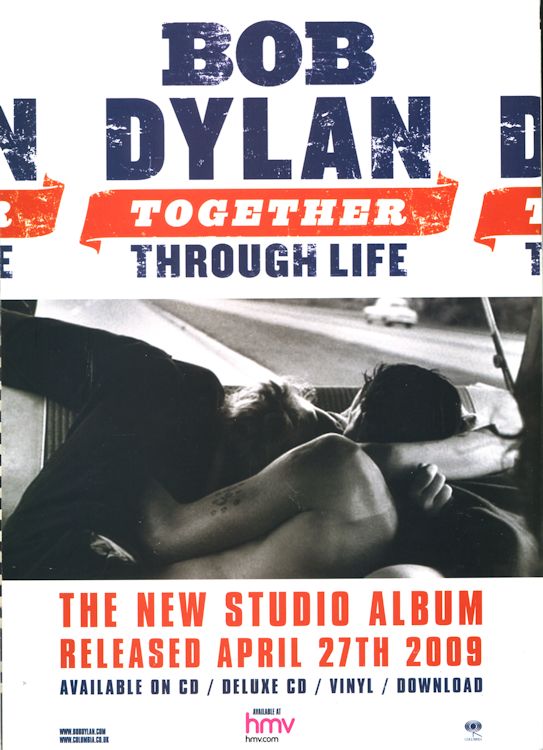 June 2009, back cover. Though Bruce Springsteen is on the front cover, this is a Dylan Special with this 'Dylan's America -A Unique Guide To The United States Of Bob' included: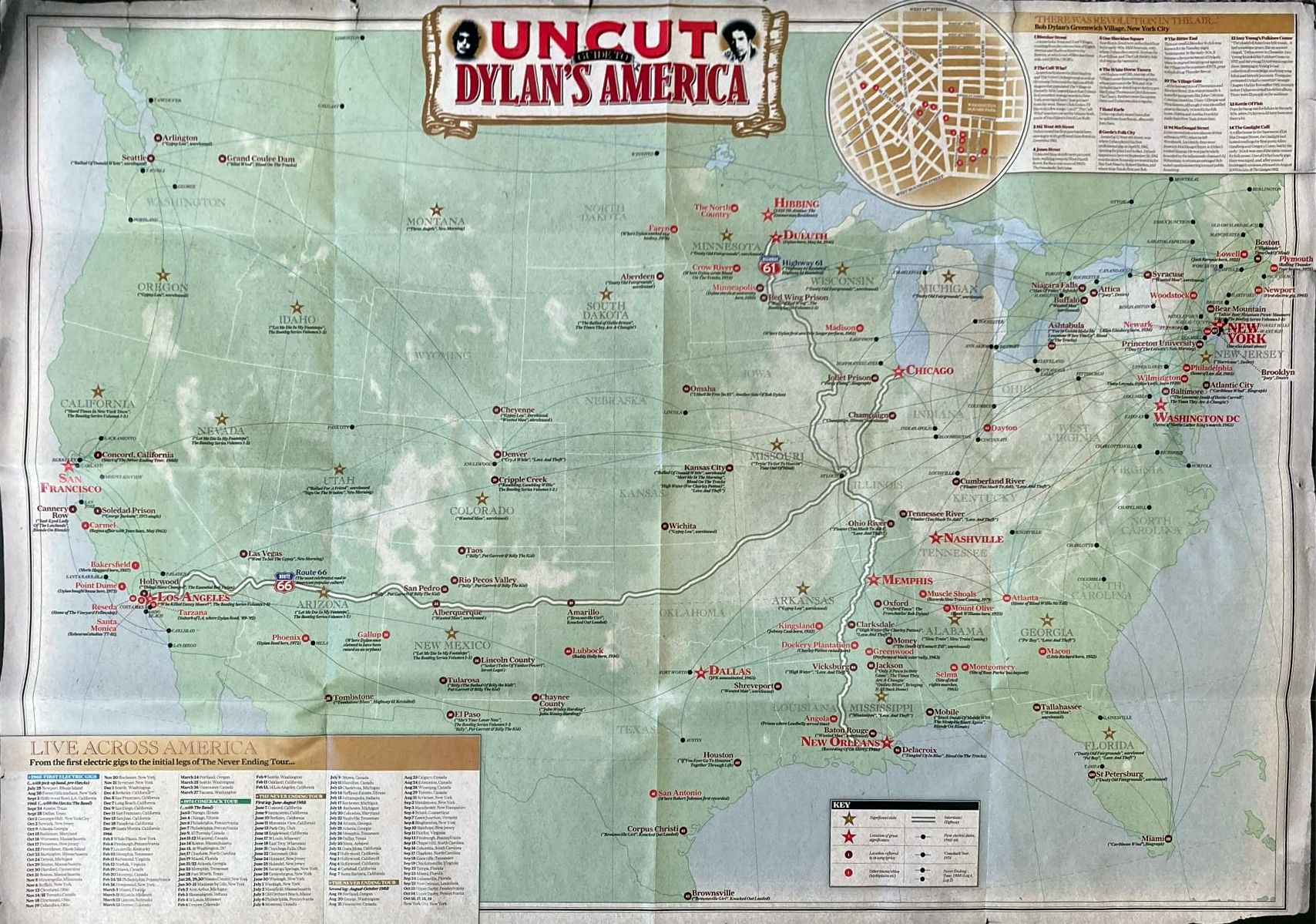 unfolded map June 2009, 'A Unique Guide to the United States of Bob' large map of the USA, showing several Dylan related places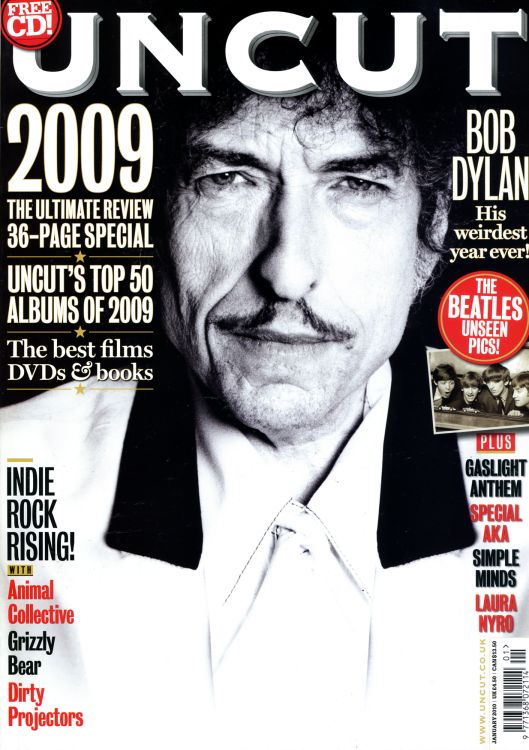 January 2010, 8 pages
June 2011, 18 pages. 'Dylan 70th Birthday Special', included the 16-track CD 'Happy Birthday Bob', containing 4 covers and 12 birthday songs. This special issue came with 4 different Bob Dylan cover stories for both magazine and CD: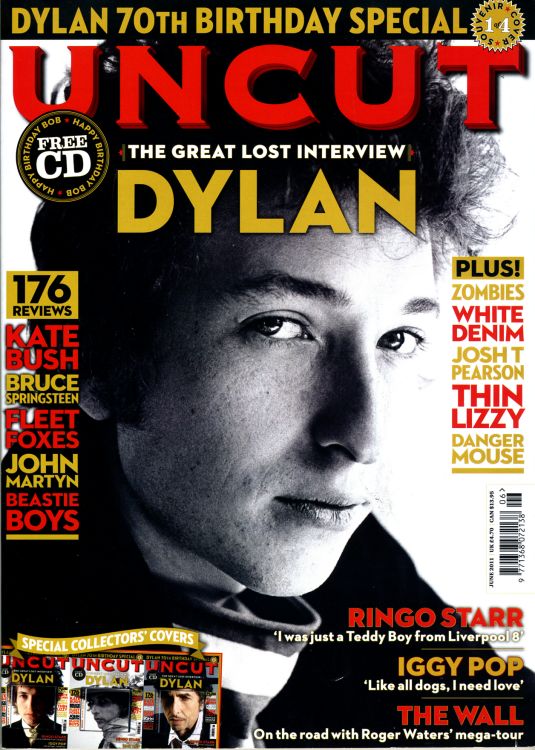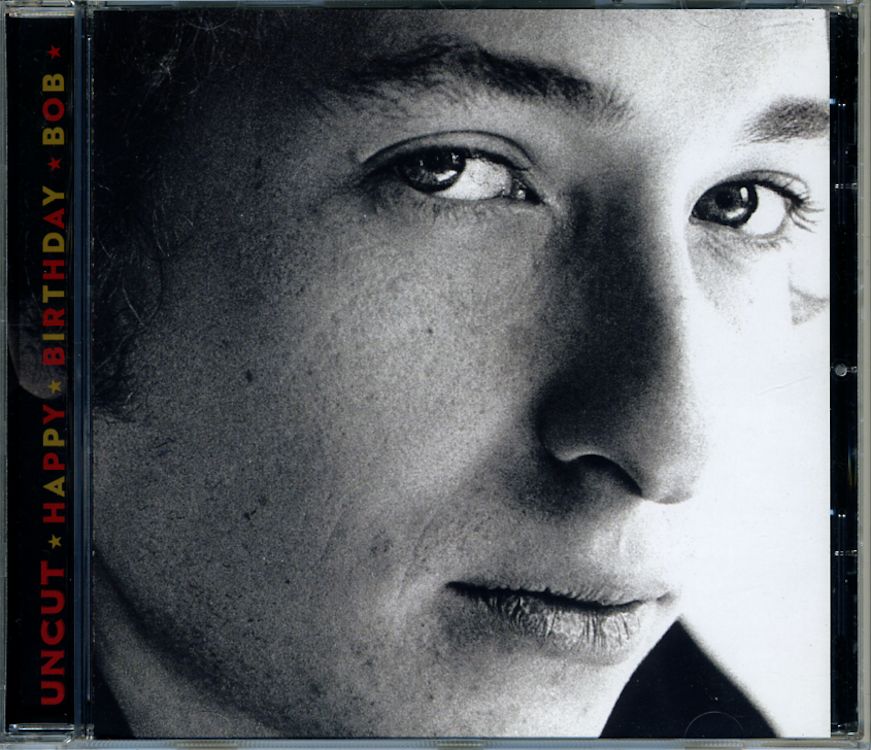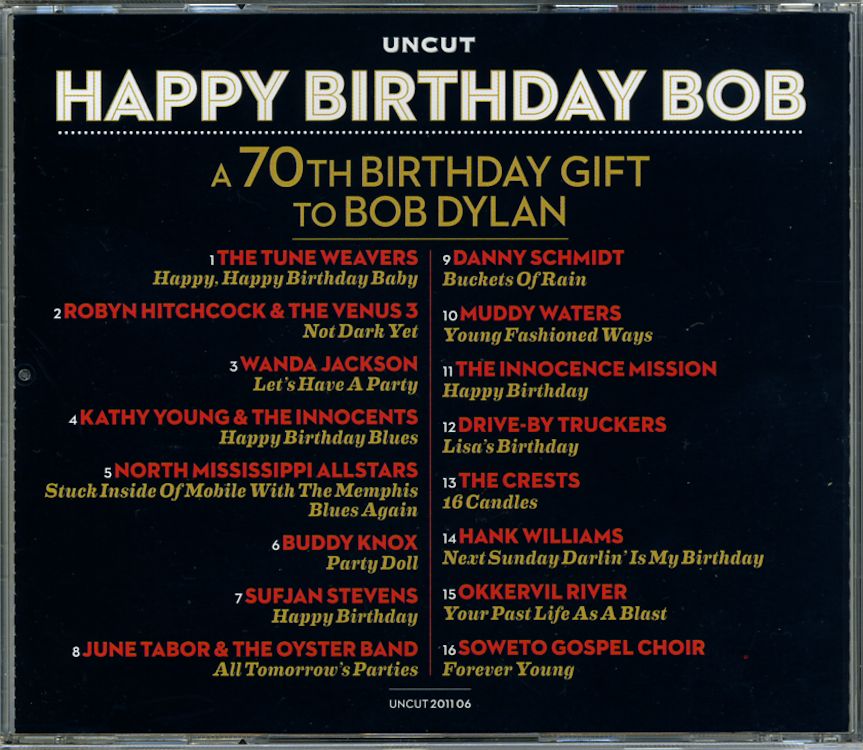 June 2011 #1.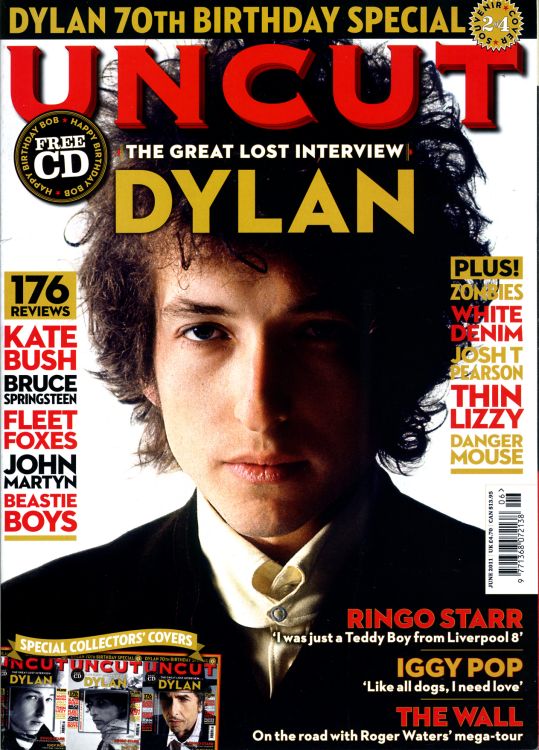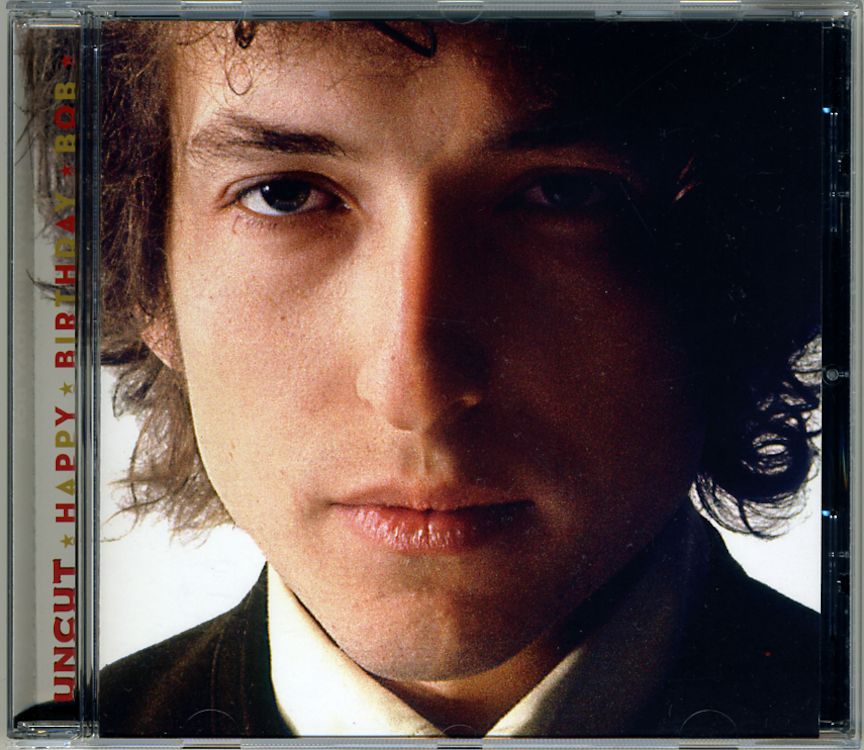 June 2011 #2.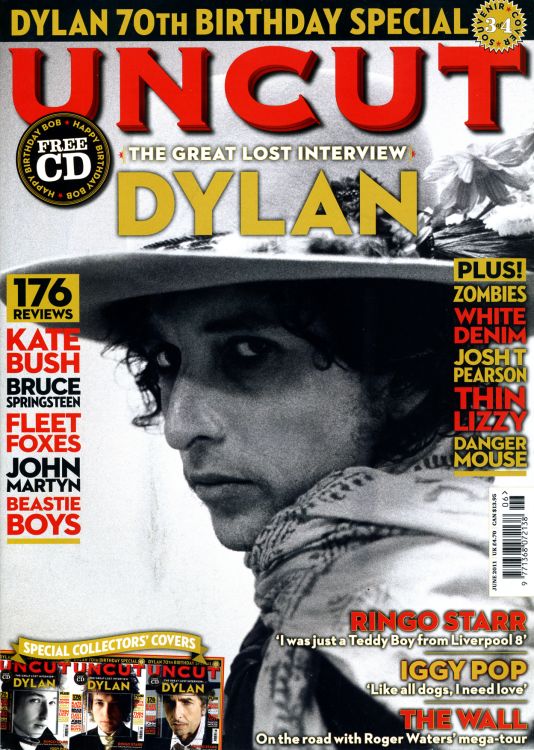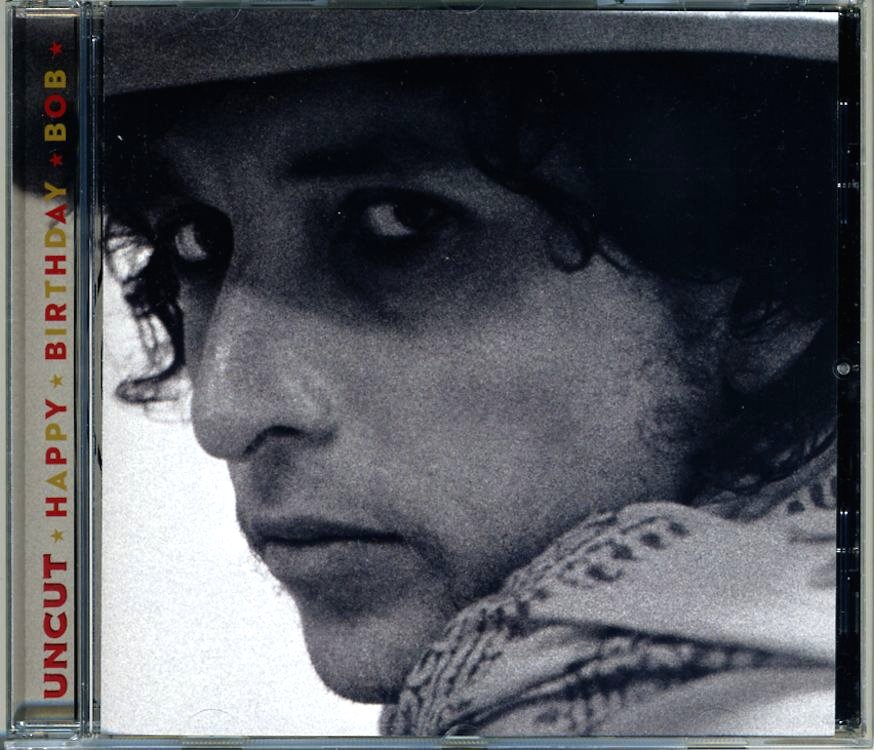 June 2011 #3.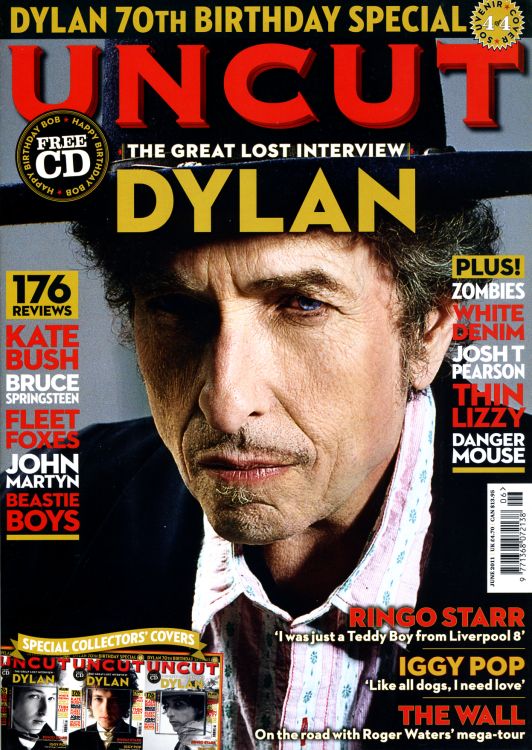 June 2011 #4.

November 2011 [1020]






September 2013. Except for its title -New Mornings-, the free CD had no Dylan connection



July 2014. This is the US edition, as the UK July 2014 issue, though having the Dylan article about the 'Lost Decade', had Paul Weller on the cover

December 2014, 10 pages (article by Clinton Heylin). Except for its title -Beyond The Basement- the free CD has no Dylan connection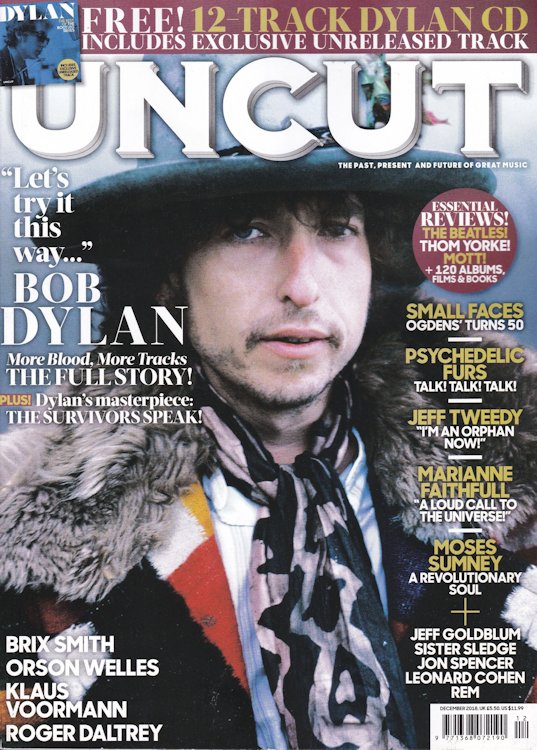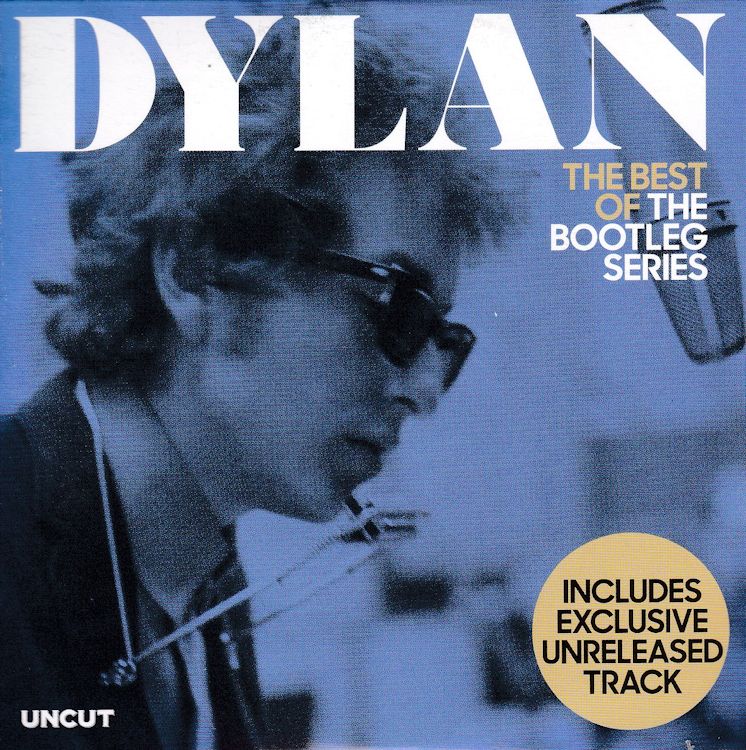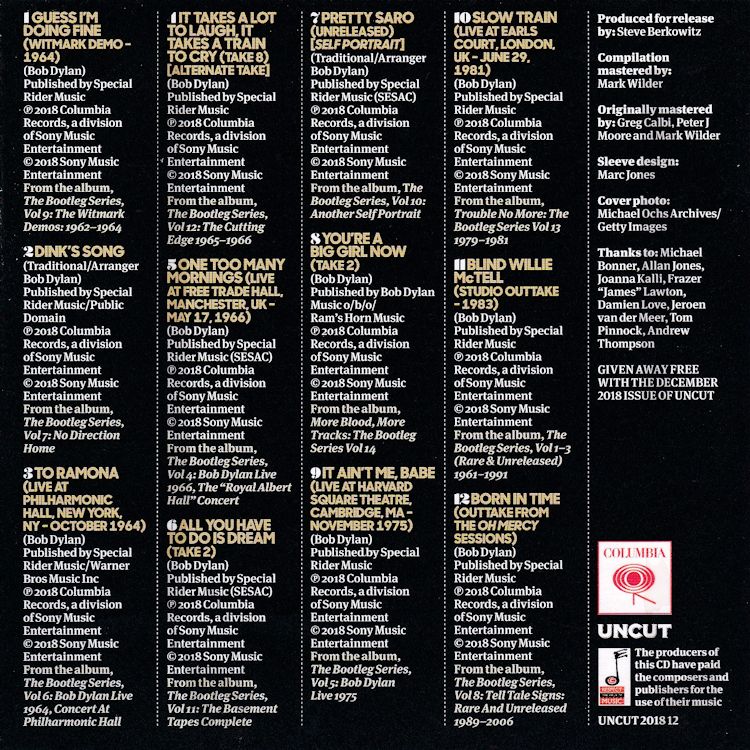 December 2018, 14 pages. The CD is a compilation of 10 tracks from The Bootleg Series albums.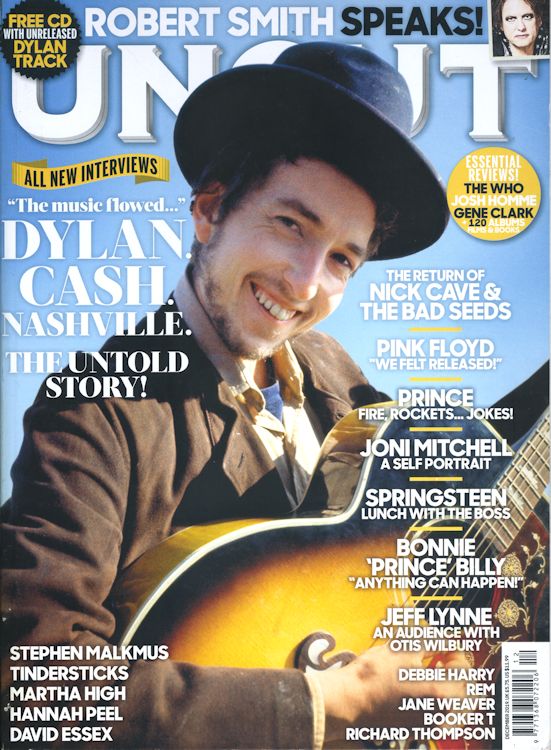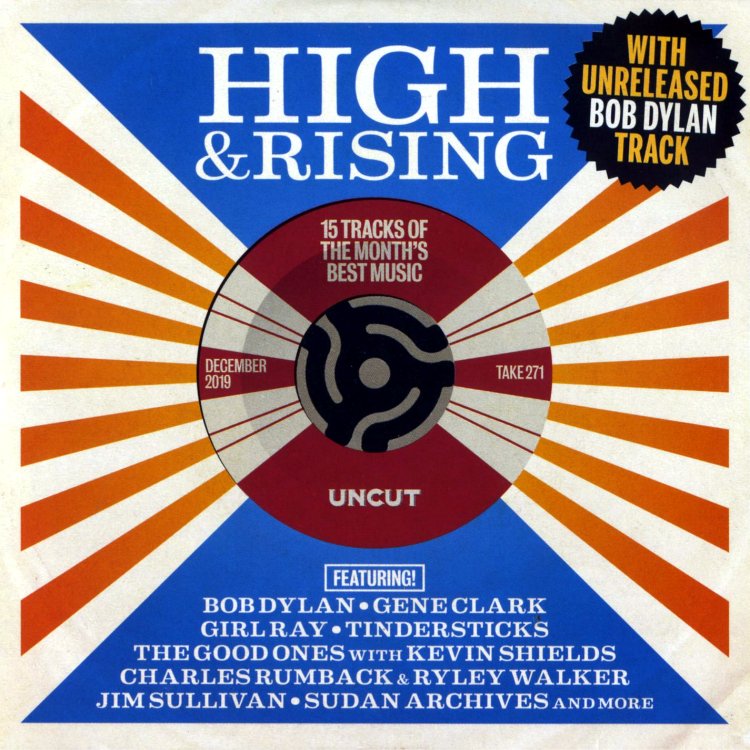 December 2019, 11 pages. The Dylan track on the CD is Drifter's Escape (take 1) from Travelin' Thru 1967-1969, The Bootleg Series Volume 15.