DISC AND MUSIC ECHO, UK
Disc was a weekly British popular music magazine, published between 1958 and 1975, when it was incorporated into Record Mirror. It was also known for periods as Disc Weekly (1964-66) and Disc and Music Echo (1966-72).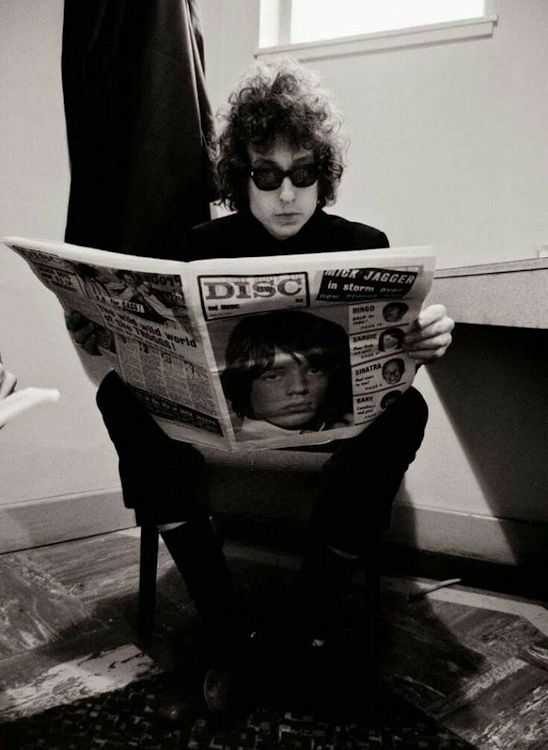 Bob Dylan reading Disc And Music Echo (dated 21 May 1966).

28 May 1966

4 June 1966

30 August 1969, 2 pages

6 September 1969, 2 1/2 pages

12 June 1971

16 October 1971

13 November 1971