THE WALL STREET JOURNAL, USA
The Wall Street Journal is a U.S. business-focused, English-language international daily newspaper based in New York City. The Journal, along with its Asian and European editions, is published six days a week by Dow Jones & Company, a division of News Corp. The newspaper is published in the broadsheet format and online. The Journal has been printed continuously since its inception on July 8, 1889, by Charles Dow, Edward Jones, and Charles Bergstresser.
The Wall Street Journal is one of the largest newspapers in the United States by circulation, with a circulation of about 2.475 million copies (including nearly 1,590,000 digital subscriptions) as of June 2018, compared with USA Today's 1.7 million.
The newspaper is notable for its award-winning news coverage, and has won 37 Pulitzer Prizes (as of 2019).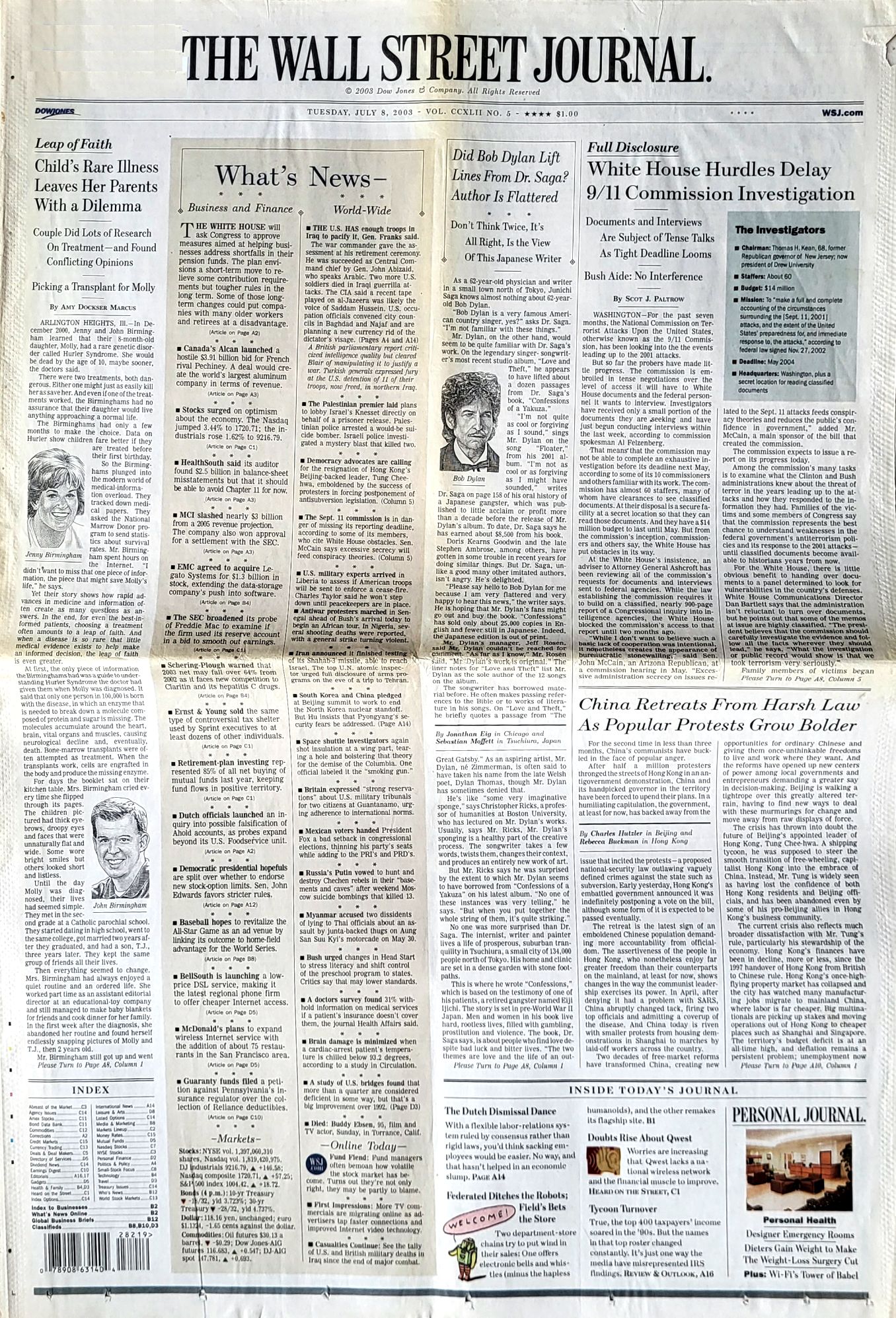 8 July 2003