IL MUCCHIO SELVAGGIO - THE ROCK MAGAZINE, was an Italian periodical founded in 1977 in Rome by Max Stéfani, Paolo Caró and Aldo Pedron. All three came from Music Box, the music section of the high fidelity magazine SUONO.
The magazine was mainly about music, cinema and books, but treated also political and social subjects. It hosted the cartoons of Italian satiric authors. Founded as a monthly magazine in October 1977, it became weekly in 1996, and then monthly from January 2005 until its last issue in 2018.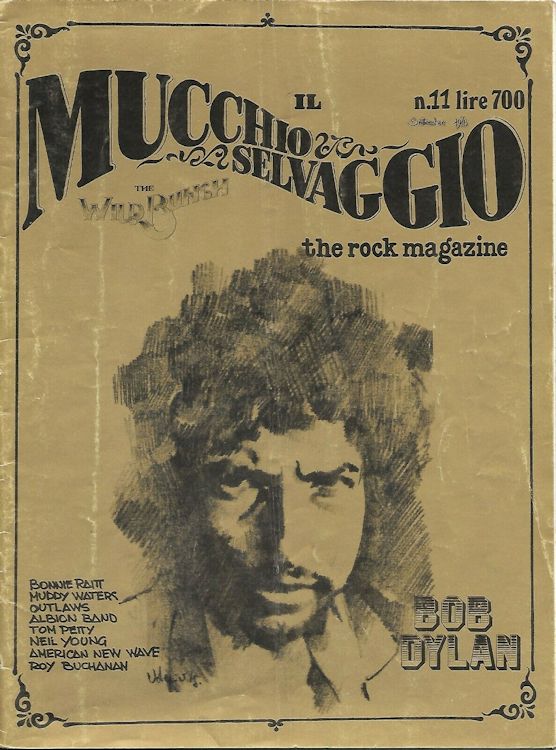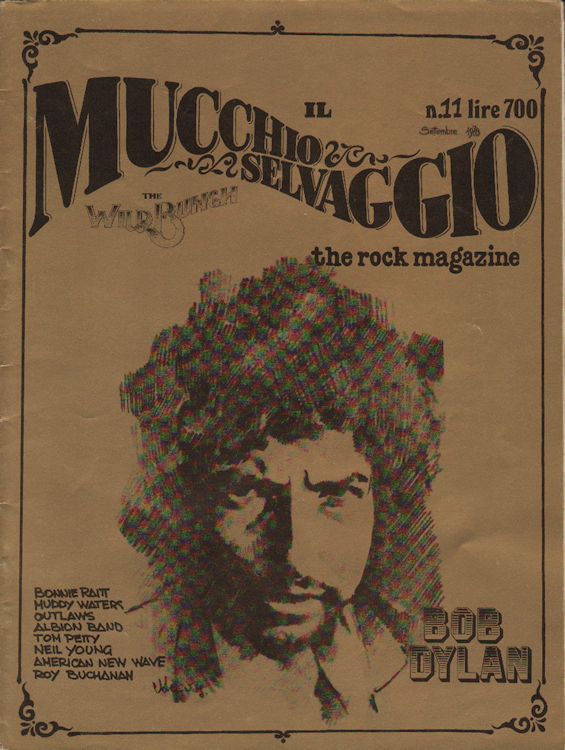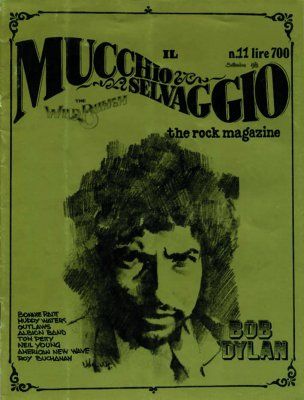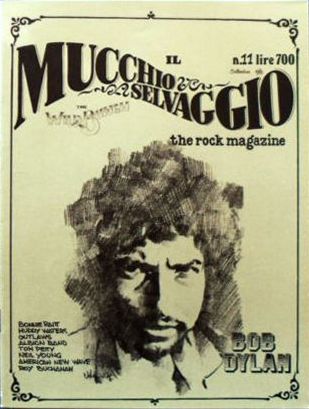 #11, September 1978, 2 pages; there were various colours for the front cover.
| | | |
| --- | --- | --- |
| #71, December 1983, 6 pages | #97, February 1986, 2 pages | #117, October 1987, no information |
| #153, October 1990 | #165, October 1991, with supplement | supplement to #165, October 1991, 36 pages |
| #208, May 1995, 2 pages | #282, Novembre 12 1997 6 pages feature, continuing in issue 283; the students Mellencamp and Springsteen trying to copy from student Dylan, with teacher Woody Guthrie standing. | #465, December 2001, 4 pages |
| Extra #11, autumn 2003, 27 pages | 'Annuario 2006' | #748, November 2016 |