MOJO, UK
MOJO is a popular music magazine published initially by Emap, and since January 2008 by Bauer, monthly in the United Kingdom. Following the success of the magazine Q, publishers Emap were looking for a title that would cater for the burgeoning interest in classic rock music. MOJO was first published on 15 October 1993; in keeping with its classic rock aesthetic; the first issue had Bob Dylan and John Lennon as its first cover stars.

November 1993, 'special
launch edition', 19 pages

January 1995



August 1995


July 1996


February 1998, 19 pages


November 1998, 24 pages


November 2000, 11 pages
UK cover

November 2000
Worldwide cover except UK

June 2001, 17 pages



December 2002, 6 pages

December 2003, 12 pages

July 2004

February 2005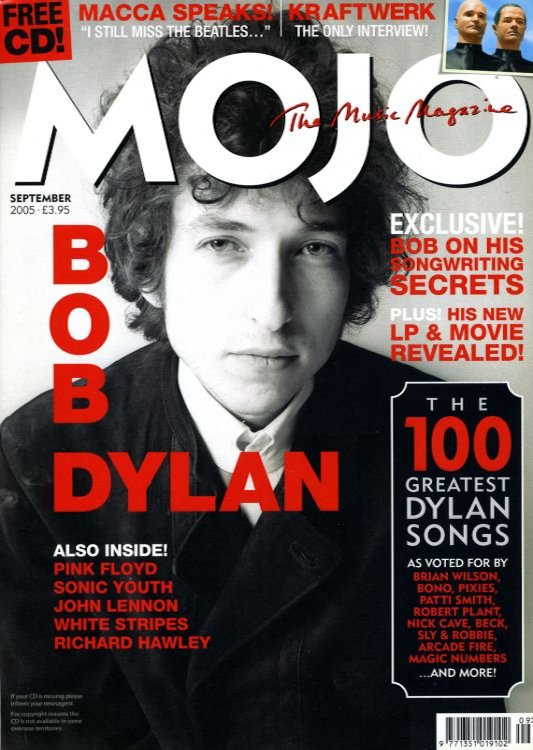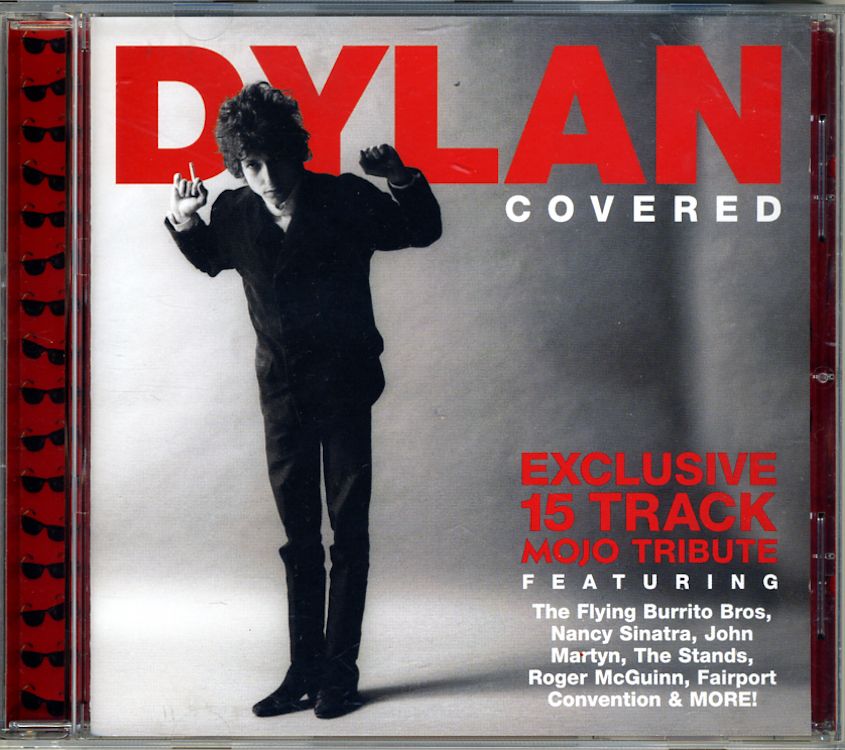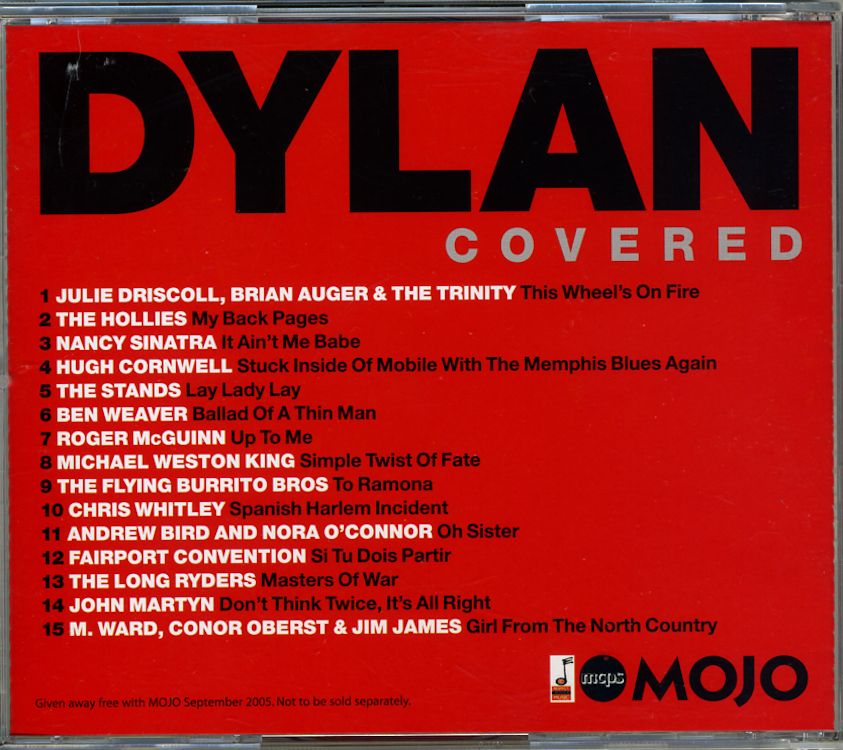 September 2005, 30 pages, with 'Dylan Covered', an 'exclusive Mojo 15 track audio tribute' of Dylan covers.

January 2007, 20 pages.
August 2009

June 2010

December 2010, 17 pages
with a 15-tracks CD of Dylan
related songs)




MOJO '60s #1, June 2011. This is the cardboard enveloppe: the front cover of the magazine itself is only devoted to the Beach Boys.



#233, April 2013



March 2015




MOJO '60s #3, June 2015. Dylan '65 Special, with Dont Look Back art print, 20 pages
#265, December 2015. Left: this is the back cover, Elvis Costello is on the front cover.
Came with a 52 page booklet (right), The Mojo Music Guide Volume 1: Bob Dylan's Bootleg Series, The Ultimate Guide To His Most Intimate Music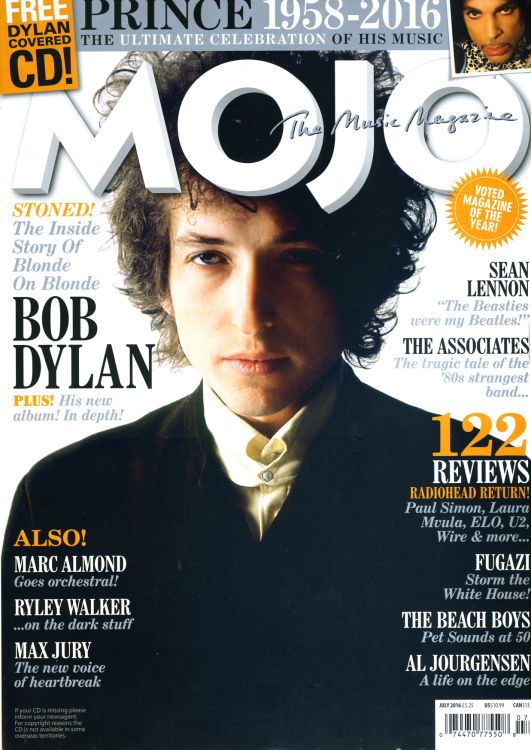 #272 July 2016, 25 pages. The CD is Blonde On Blonde Revisited, "a specially commissioned start-to-finish cover of Dylan's 1966 landmark, with interpretations by handpicked contemporary stars including Phosphorescent, Ryley Walker and more".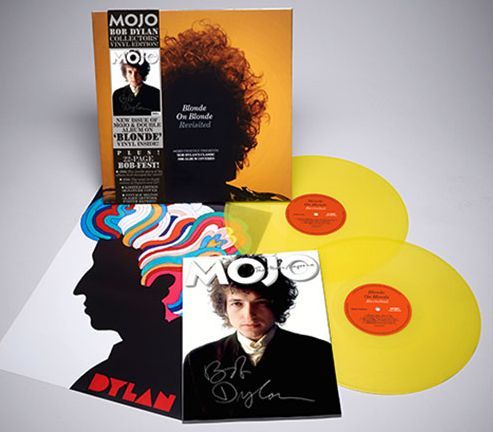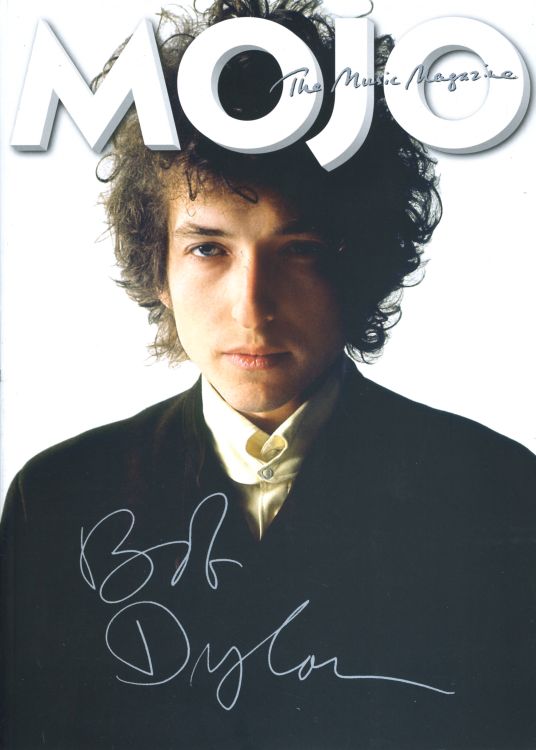 A limited run of MOJO's Blonde On Blonde Revisited comes in a deluxe, high-spec Double Vinyl Edition, including a reproduction of the Milton Glaser Bob Dylan art poster from 1966, and the magazine with a Dylan signature cover exclusive to this package. Only 3500 copies have been pressed, making this the rarest issue of MOJO ever.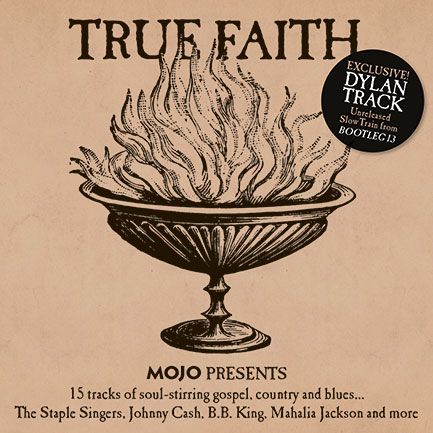 #289, December 2017 (published in October). Comes with the free CD TRUE FAITH 'with an exclusive, unreleased Bob Dylan recording (Slow Train, from the forthcoming Bootleg Series Vol 13: Trouble No More box set), this soul-stirring collection of vintage gospel, blues, country and rock also features tracks by Johnny Cash, B.B. King, Staple Singers, Mahalia Jackson and more'.
unknown date (2018?)





#307, June 2019 (published in April), 13 pages. Comes with the free CD THE NEW THUNDER REVIEW: 'a fantastic CD featuring Dylan, Jeff Tweedy, Margo Price and other top names; a moving, in-depth Scott Walker tribute and more.'


same, special cover for subscribers

January 2020, The Collectors' Series: DYLAN 1941-1973 REVISITED: The Folk Hero


March 2020 The Collectors' Series:
DYLAN 1974-2020 REVISITED:
The Rock Hero

January 2020: "MOJO is thrilled to present the first of two deluxe bookazines bringing together its finest writing on Bob Dylan". The second volume was released in March 2020. The first issue (January 2020) came with a cardboard sleeve (below) to house both issues. The front cover of the sleeve is the same as the one of the January issue.

#321, August 2020, 2 pages



#321, August 2020, alternate cover


#325, December 2020, 13 pages

#325, December 2020, subscribers cover

#330, May 2021



October 2022, 'The Collectors' Series'

#348, November 2022



#352, March 2023, 17 pages [0123]


#352, March 2023, CD:
'All-Bob Dylan featuring 15 revelatory tracks selected from the 17 BOOTLEG SERIES albums.''




#352, March 2023
subscribers cover