THE FREE DRUMMER, USA
THE FREE DRUMMER was a 1970s underground newspaper from Philadelphia.
Below: April 1972. Special Bob Dylan issue. Interview with Anthony Scaduto; review of THE CONCERT FOR BANGLADESH movie; AJ Webermann joins forces with David Peel in the Rock Liberation Front: free concerts, "No rock star has ever paid to see his audience"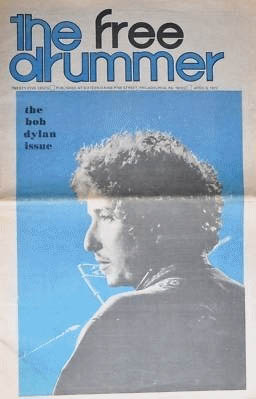 6 .