新京报 (BEIJING NEWS), People's Republic Of China
THE BEIJING NEWS is a Chinese Communist Party-owned newspaper from Beijing. The Chinese name of the newspaper is Xīn Jīng Bào (Chinese: 新京报), meaning "New Beijing News", which is a reference to the defunct Peking Gazette.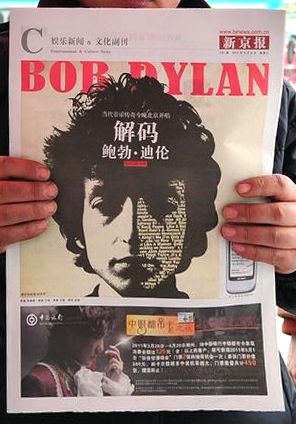 April 2011
Below: April 2011 Chinese news stand, showing some newspapers relating Dylan's visit. This photo was widely reproduced when the 2011 concerts in China were reported.