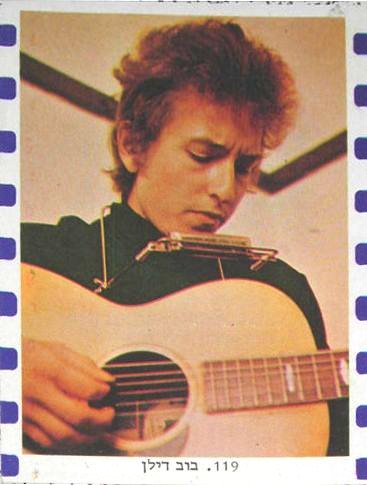 Israel. 1970's. 6.7 x 9.2 cm or 2.5 x 3.6 inches.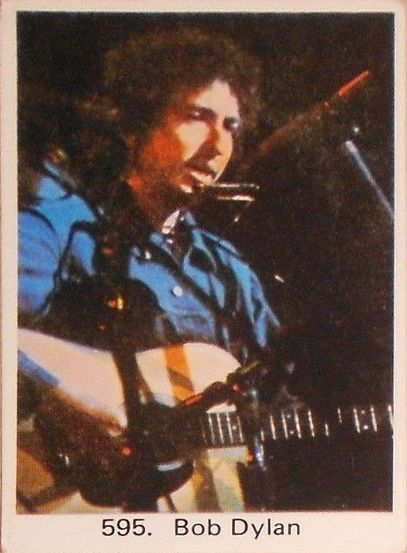 Suede/Holland gum card, 1970s, 7 cm x 4,5 cm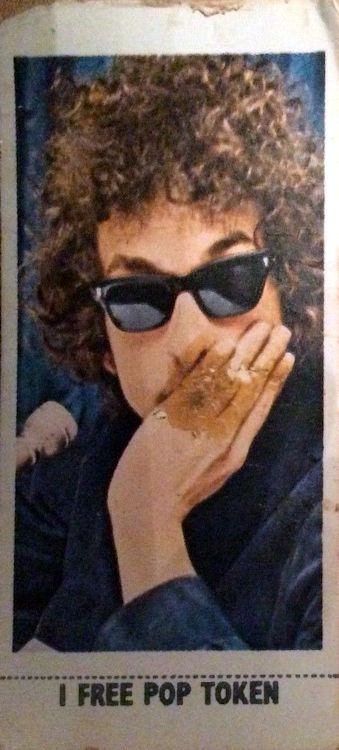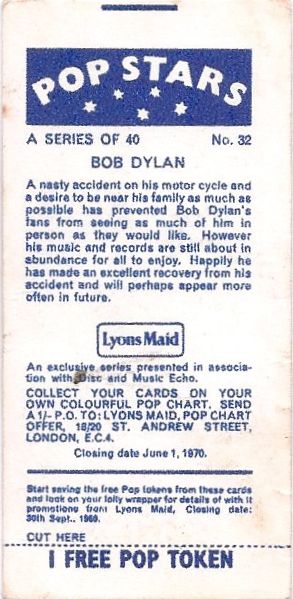 UK, 1970. Lyons Maid Pop Star series, #32 (front and back).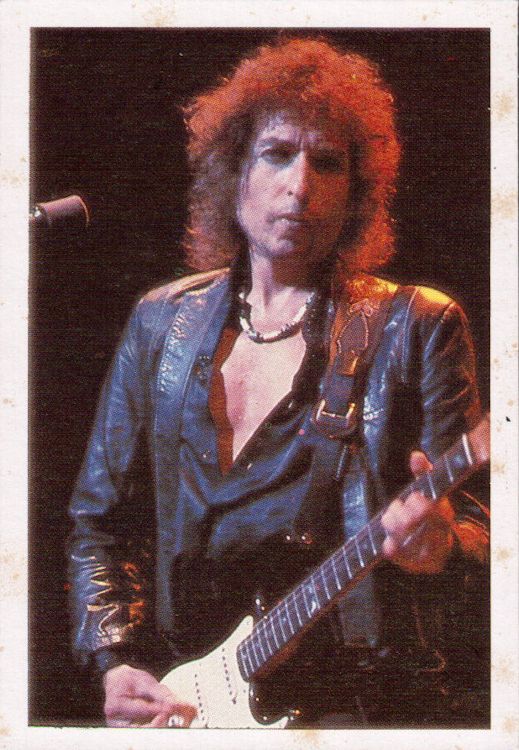 Spain, 1980s. Approximately 2 1/8" x 3". The back is numbered and has text in Spanish.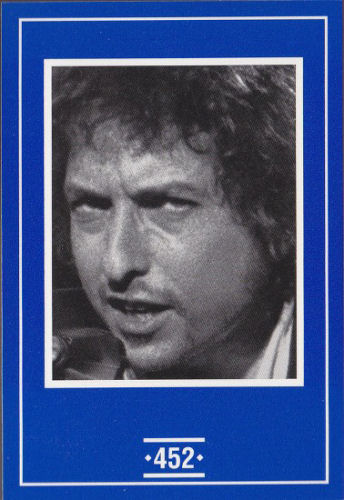 Canada 1990's, from a Board Game.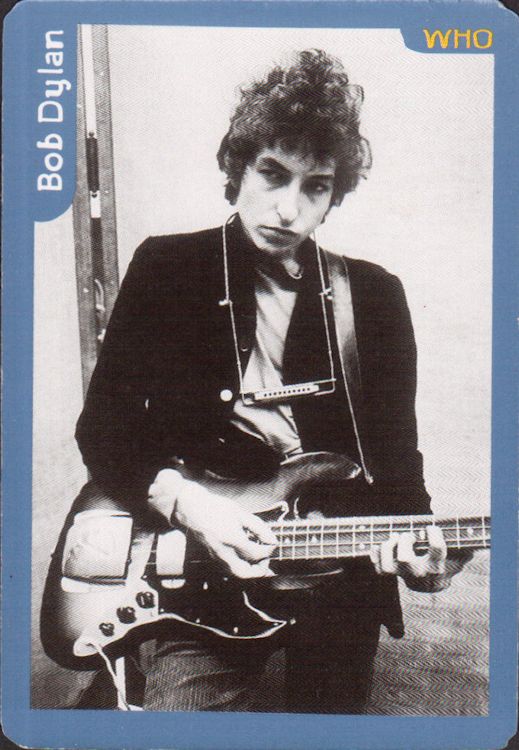 1990's, from a Hasbros game.
1993, from a set of 8 Pop-cards by Peter Pollmann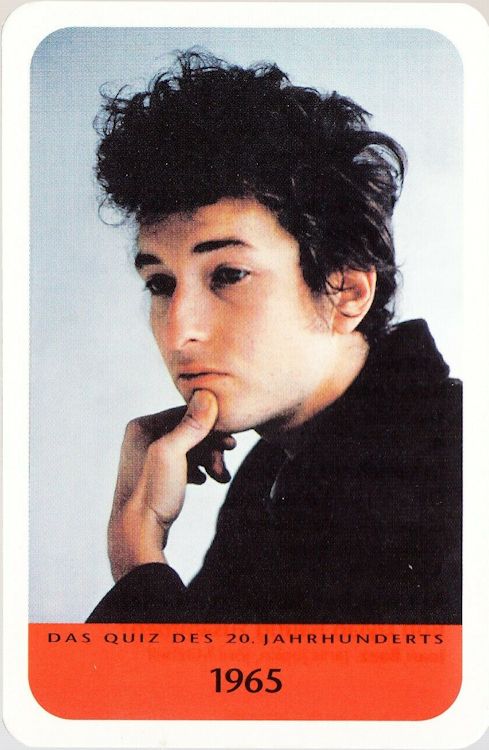 Germany 1997; approximately 2 9/16" x 3 15/16". The back features five trivia questions along with a choice of answers, with the correct answers in boldface script.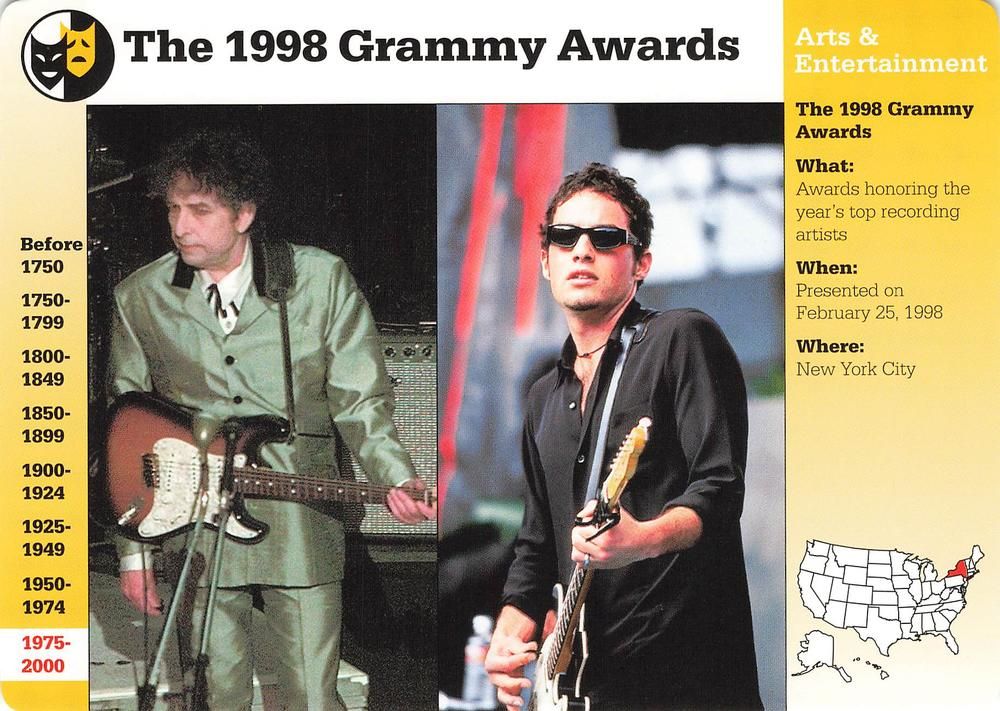 USA, The 1998 Grammy Awards Grolier trading card, showing Bob and Jakob Dylan. About 4 x 6 cm, only available through mail order subscription.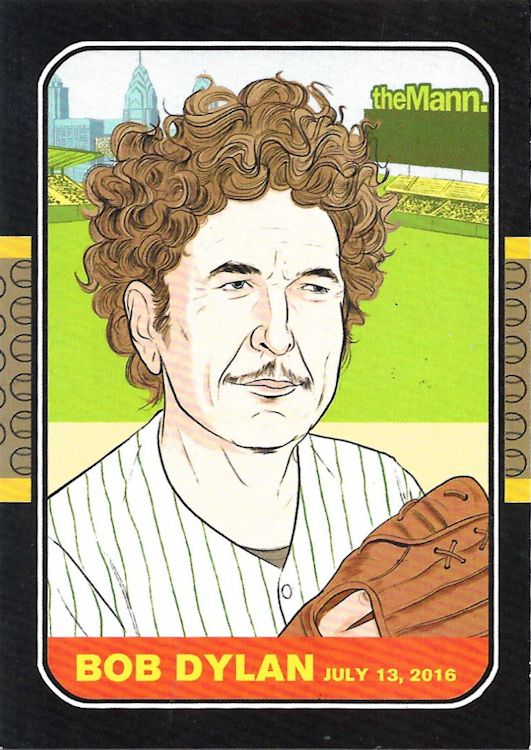 USA, given away at the concert in Philadelphia, 13 July 2016 (front)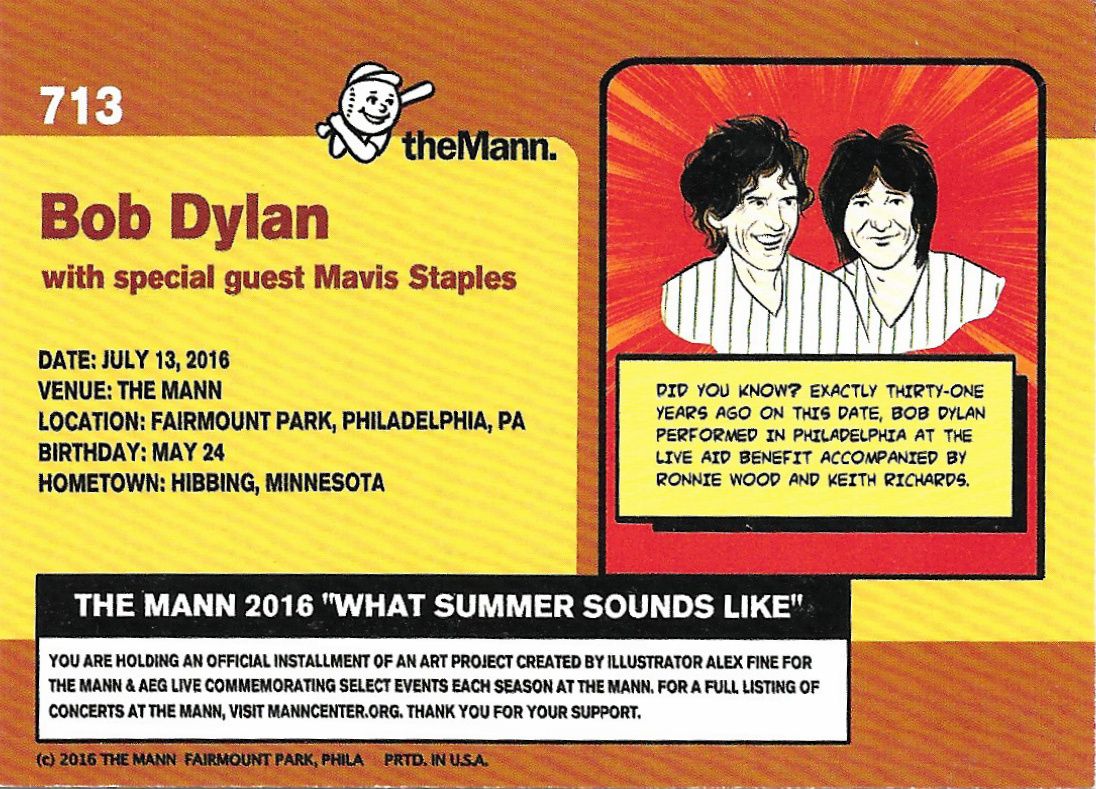 same, back. Thank you to Peter Koehler for the scans.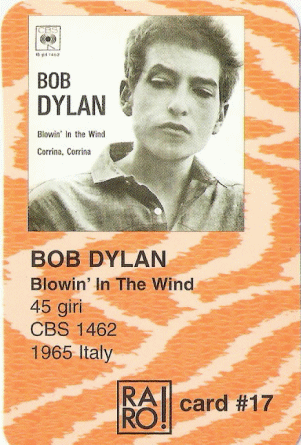 Italy, #17, from the Raro! magazine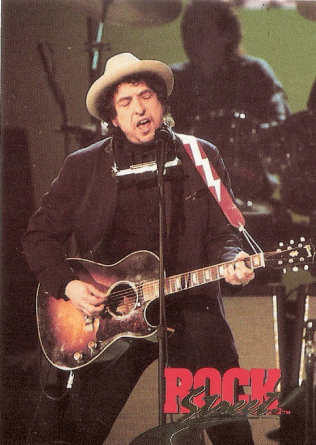 #4, Rock Street! series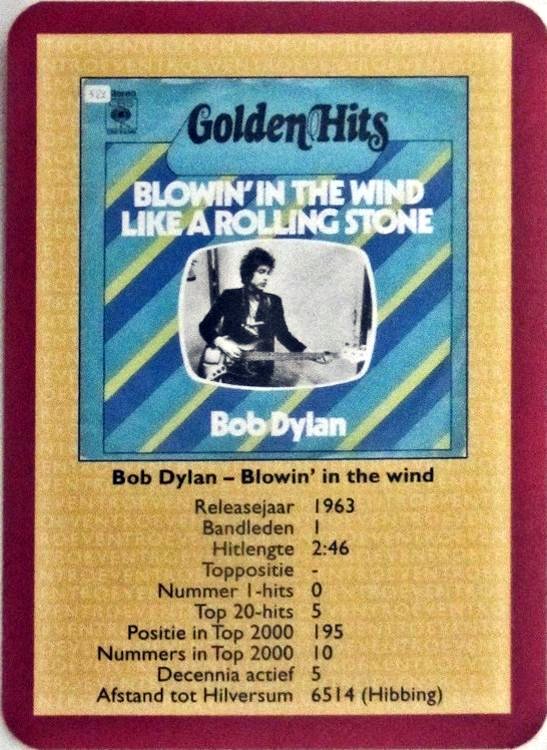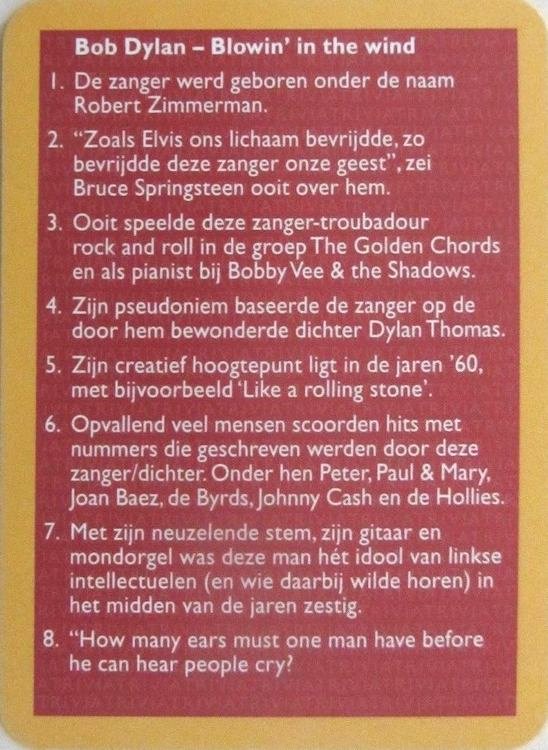 Made in Holland, no information.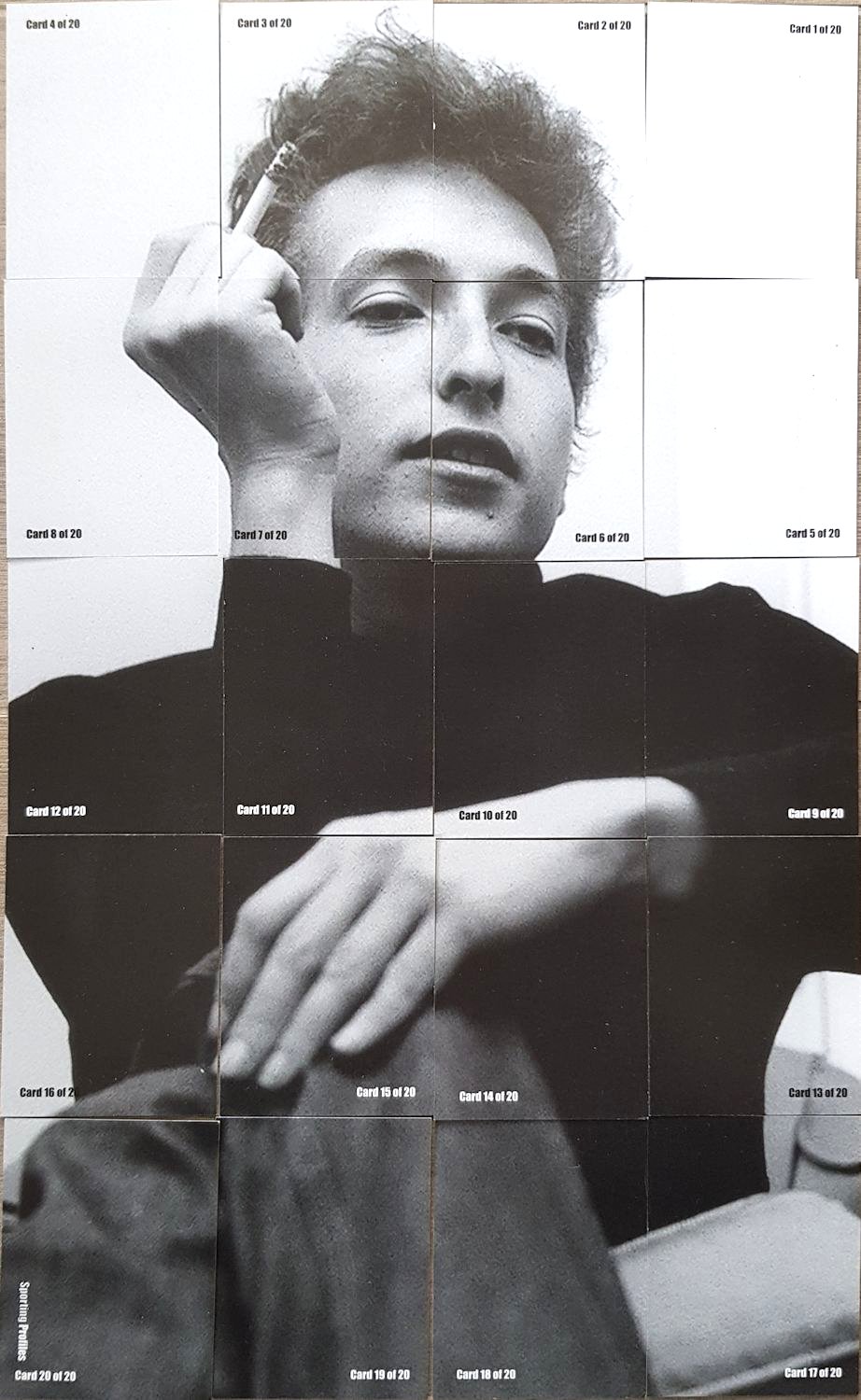 Set of 20 trading cards, each one showing a Bob Dylan concert poster; could also be on the 'Jigsaw Puzzles' page, as the back of the cards, when correctly assembled, shows a Bob Dylan photography.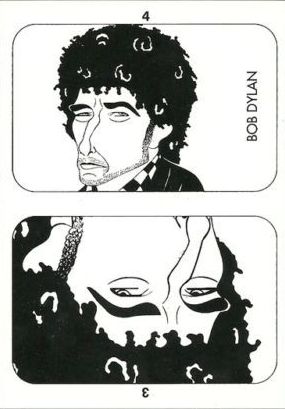 no information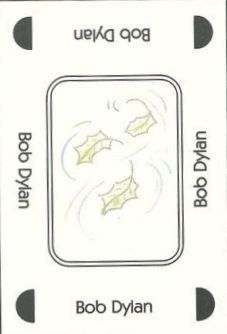 no information