The first three items are real US banknotes with a photo of Bob Dylan pasted on them. They can be found on the Internet: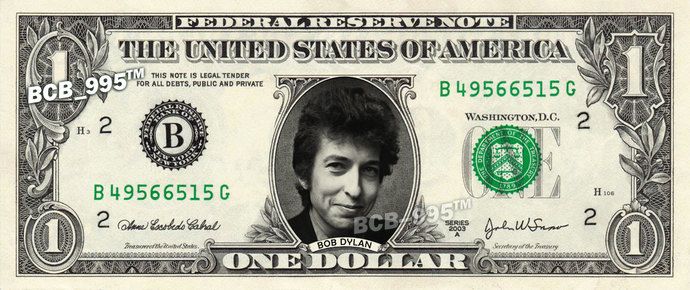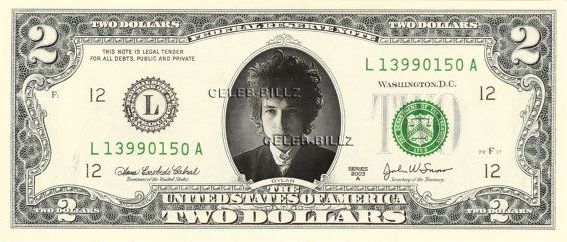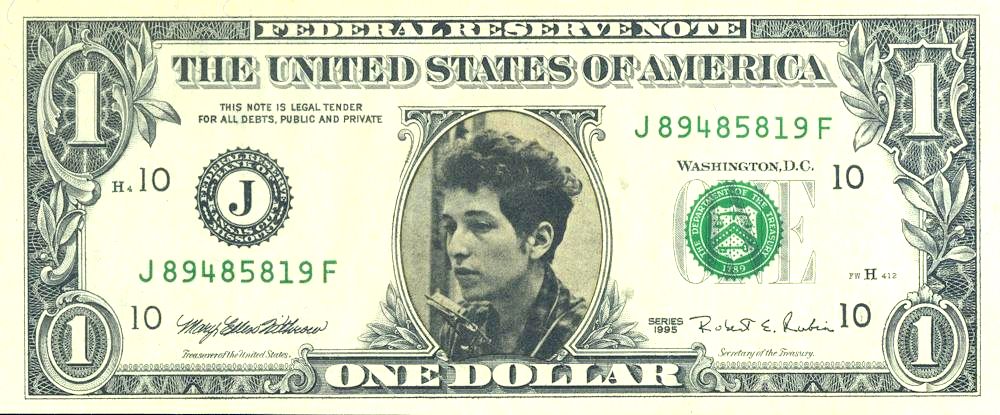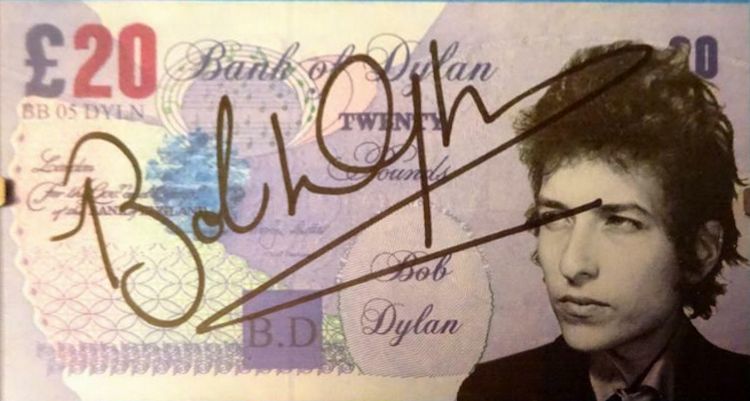 20£, 'Bank Of Dylan'. Though sold with a certicate of authenticity, the signature looks more than suspect. [1019]
Special Dylan banknote for the Azkena Rock Festival, Spain, where Bob Dylan performed on 26 June 2010.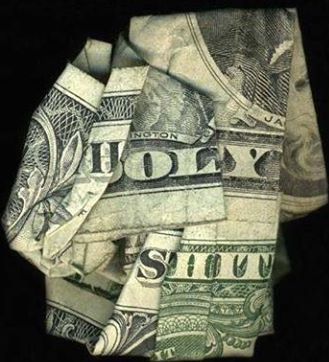 The Dylan connection is the title of this artwork: "Money Does Not Talk, It Swears," line from It's Alright, Ma (I'm Only Bleeding). Source: https://imgur.com/gallery/0FOwHuV