THE LONESOME ORGAN GRINDER, UK
Editor Phill Townsend. Started in 1985 till September/November 1986.
Some infomation by Peter Oudejans who sent the scans:
Issue #5 was published together with ISIS #5. There was THE LONESOME ORGAN GRINDER #5 (3 pages), then #5 ISIS (6 pages) and THE WICKED MESSENGER #239-247 (9 pages), all stapled together.
Issues 1, 2 and 4 need scans: please contribute if you can.
#3, February 1985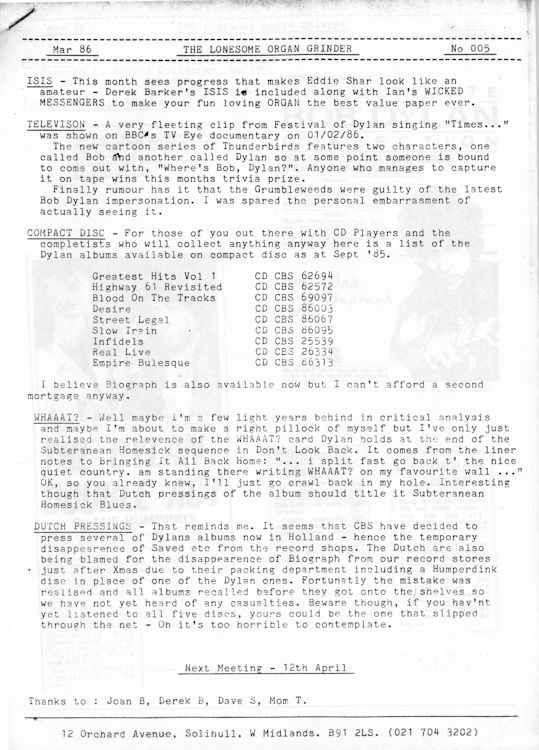 #5, March 1986