NEWPORT FOLK FESTIVAL JULY 22-25 1965
1050 Freebody Park, Newport, Rhode Island
The Newport Jazz Festival takes place in Freebody Park, on Rhode Island since 1962.
1965 is a very important year in the history of the Festival. For his third visit, Bob Dylan broke the rules and came on stage with an electic band: this was a giant step in his career.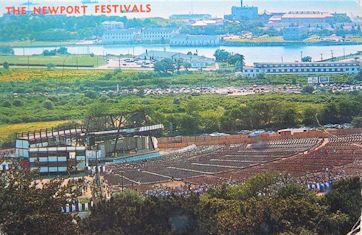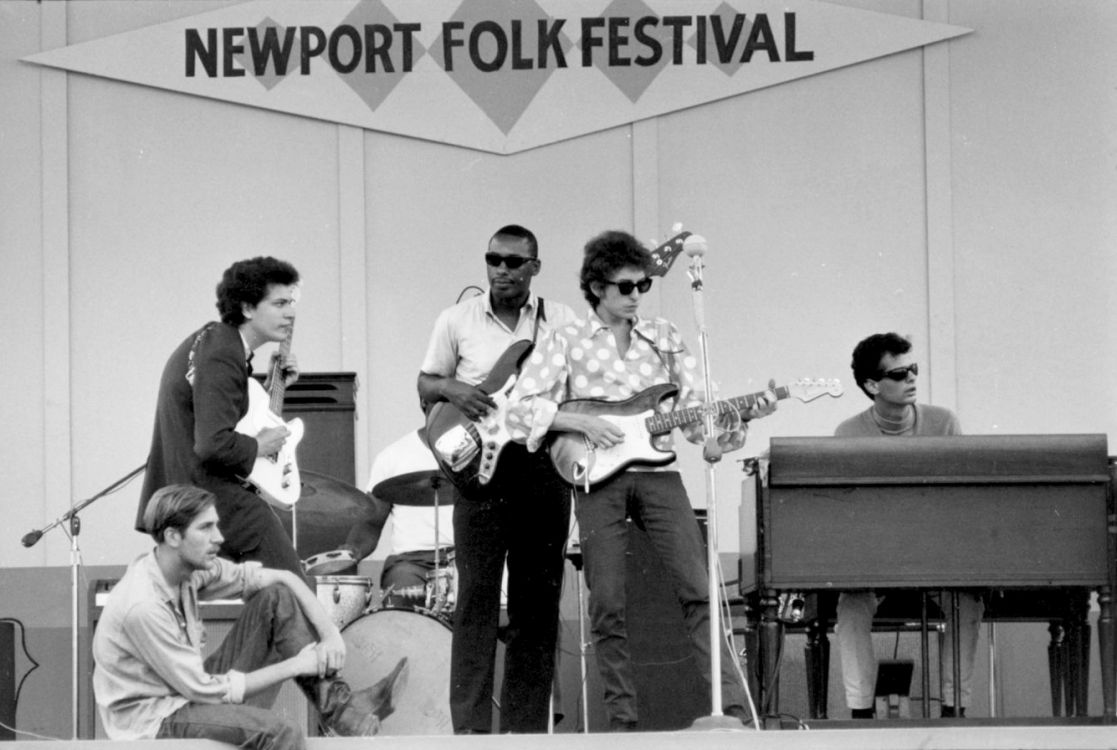 Festival programme: front cover and Dylan pages. Many thanks to Robert Schlockoff for these scans.
Below: Ticket order leaflet (unfolded, front and back):
24 July 1965
"Contemporary Songs" Afternoon Workshop.
All I Really Want To Do
Tombstone Blues
Mr. Tambourine Man
If You Gotta Go, Go Now
Love Minus Zero/No Limit
25 July 1965
Maggie's Farm*
Like A Rolling Stone*
Phantom Engineer (It Takes A Lot To Laugh, It Takes A Train To Cry)*
It's all Over Now, Baby Blue
Mr. Tambourine Man
*Bob Dylan (vocal & electric guitar), Michael Bloomfield (electric guitar),
Barry Goldberg (organ), Al Kooper (organ),
Jerome Arnold (bass), Sam Lay (drums).