NEWPORT, RI, Freebody Park, 24-26 July 1964
Newport Folk Festival
The Newport Folk Festival is an American annual folk-oriented music festival in Newport, Rhode Island, which began in July 1959 as a counterpart to the previously established Newport Jazz Festival.
The festival was held annually from 1959 to 1969 in Freebody Park on Rhode Island, barring two years of inactivity in 1961 and 1962. Following a 16-year hiatus, the festival returned to Newport in 1985, and it has been held at Fort Adams State Park annually since then.
This was the second visit of Bob Dylan to the Newport Festival.
Ticket for the Joan Baez 24 July 1964 concert; Bob Dylan appeared as guest artist.

Below: Programme, 48 pages. Front cover and Dylan inside pages: Coll. Robert Schlockoff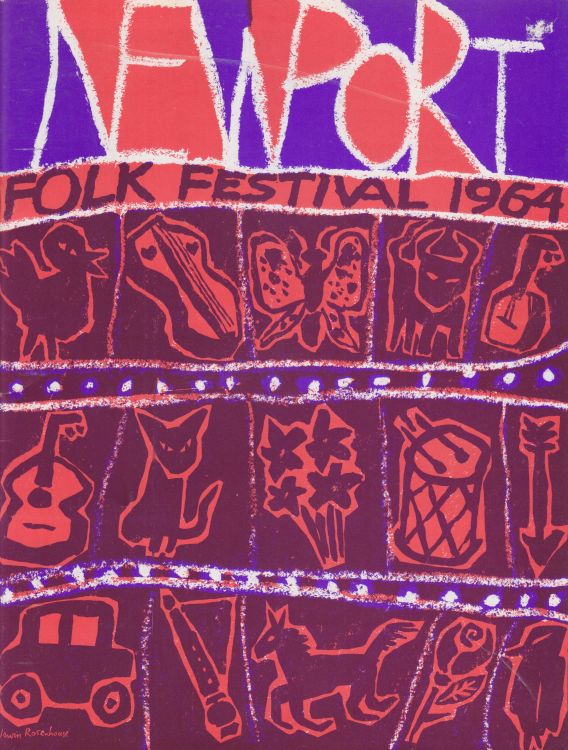 Below: leaflet, front and back:
Below: Flyer signed by Joan Baez and Theo Bikel: (Thank you to Jean-Pierre Mercier)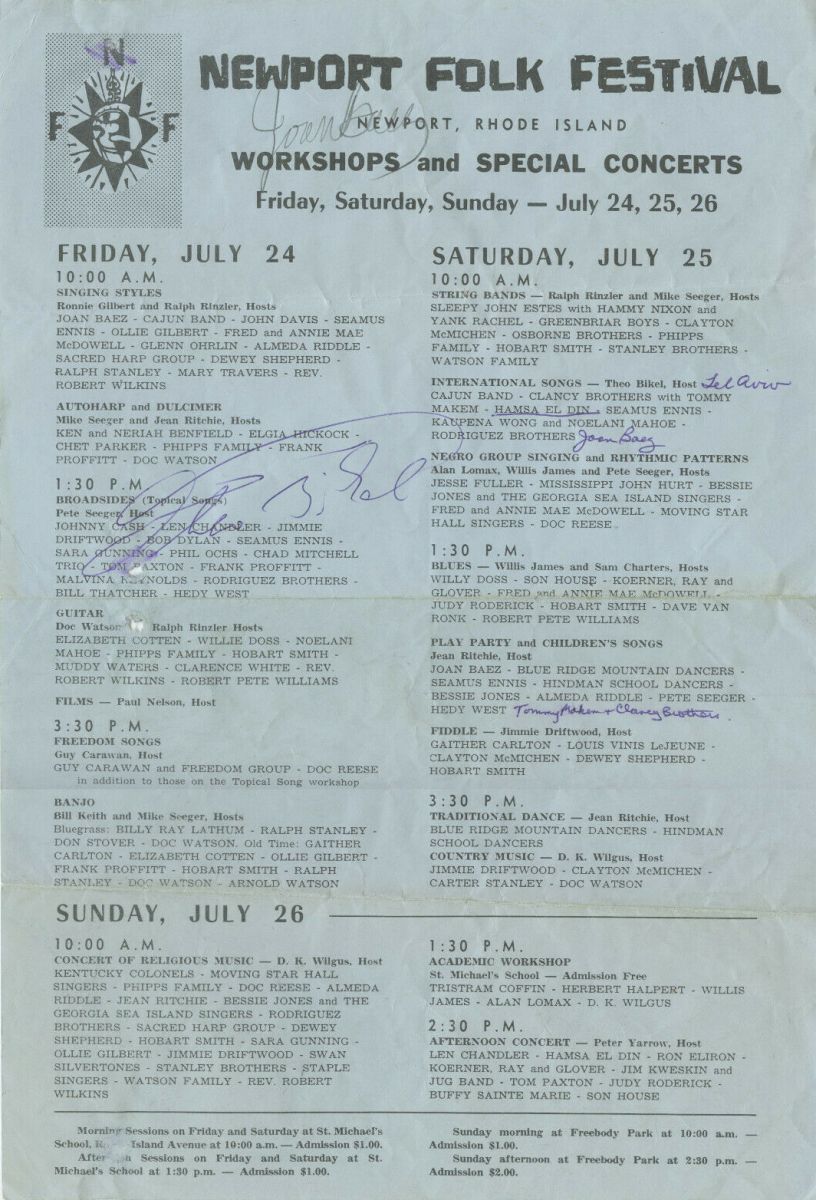 Here are Bob Dylan's performances at the Newport 1964 Festival: (Source: Olof Björner http://www.bjorner.com)


24 July 1964, The Lawn of St. Michael School
Afternoon workshop:
It Ain't Me, Babe
Mr. Tambourine Man
Festival scene, evening:
It Ain't Me, Babe (with Joan Baez)
26 July 1964
All I Really Want To Do
To Ramona
Mr. Tambourine Man
Chimes Of Freedom
With God On Our Side - Joan Baez (vocal & guitar)