LÖRRACH, Germany, 16 July 2015, Stimmen Festival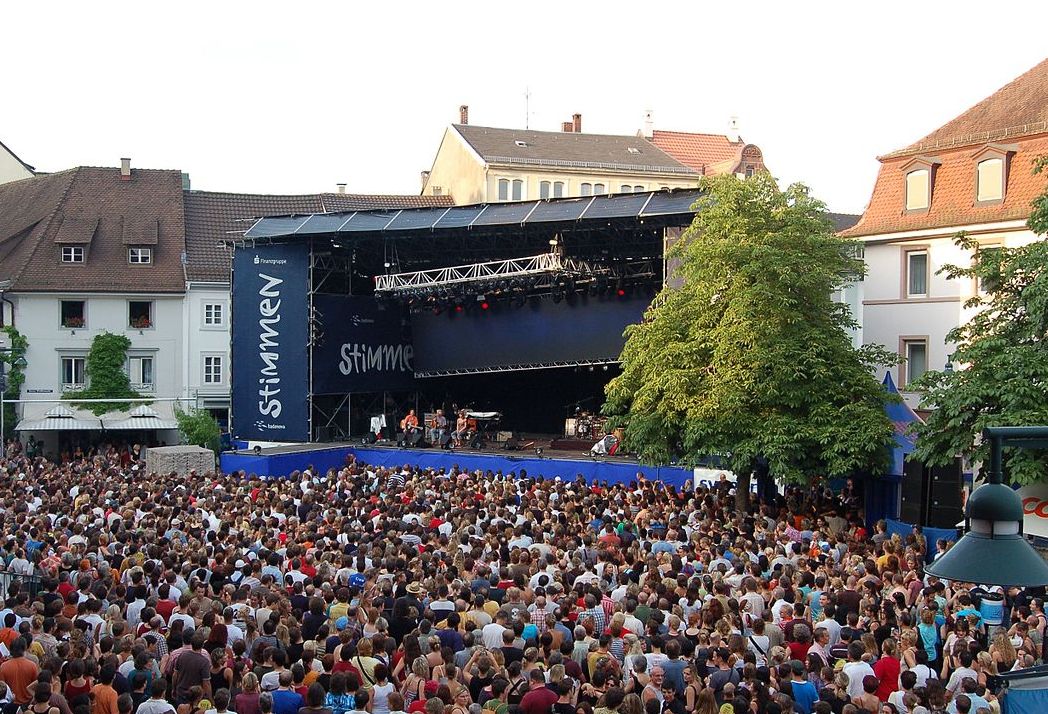 Lörrach is a town in southwest Germany, in the valley of the Wiese, close to the French and the Swiss borders.
It is the capital of the district of Lörrach in Baden-Württemberg.
'Stimmen' means 'voices': the festival celebrates the power and beauty of the human voice.
A lot has happened since the festival was launched in 1994. The Stimmen Festival is now considered to be the top musical event in the Upper Rhine area. The festival presents top stars from pop and rock music as well as classical
and jazz, along with renowned artists from the region and from throughout the world.
The 2015 Stimmen Festival took place from 2 to 26 July. Bob Dylan performed on 16 July.
Below is the programme of the 2015 Festival, 2 pages about Bob Dylan inside: (Collection Hans Bosch)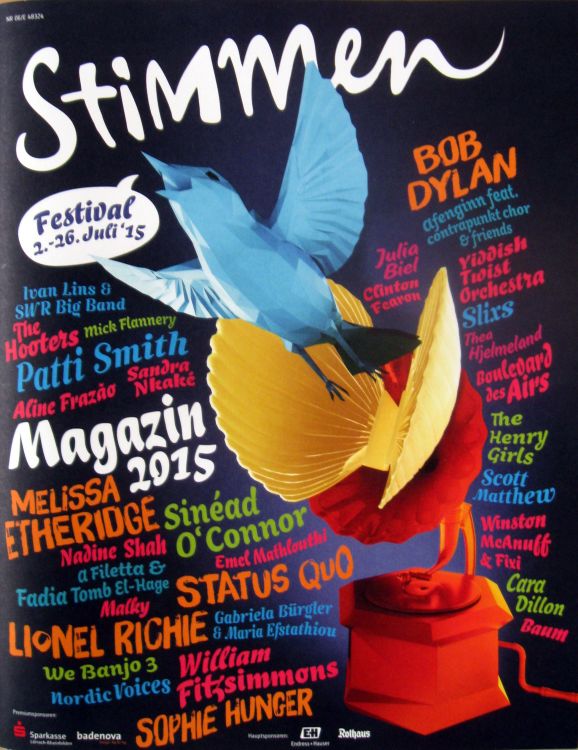 Here is the setlist of the concert:
Things Have Changed
She Belongs to Me
Beyond Here Lies Nothin'
Don't Think Twice, It's All Right
Duquesne Whistle
I'll Be Your Baby Tonight
Pay in Blood
Full Moon and Empty Arms
The Levee's Gonna Break
Visions of Johanna
Early Roman Kings
Shelter From the Storm
Blind Willie McTell
Tweedle Dee & Tweedle Dum
Desolation Row
Ballad of a Thin Man
All Along the Watchtower