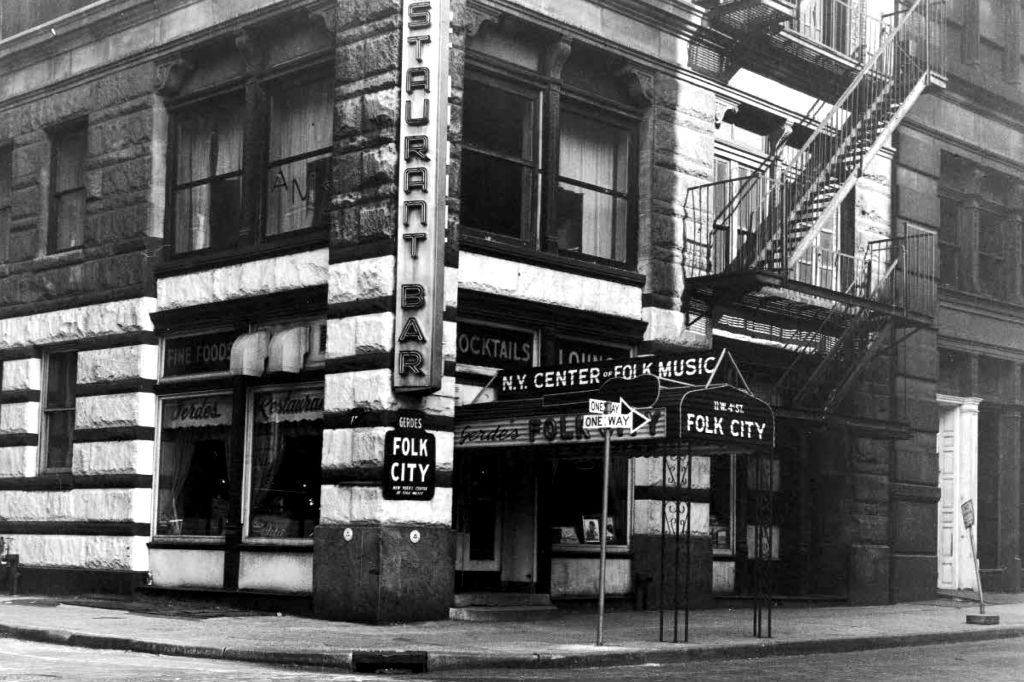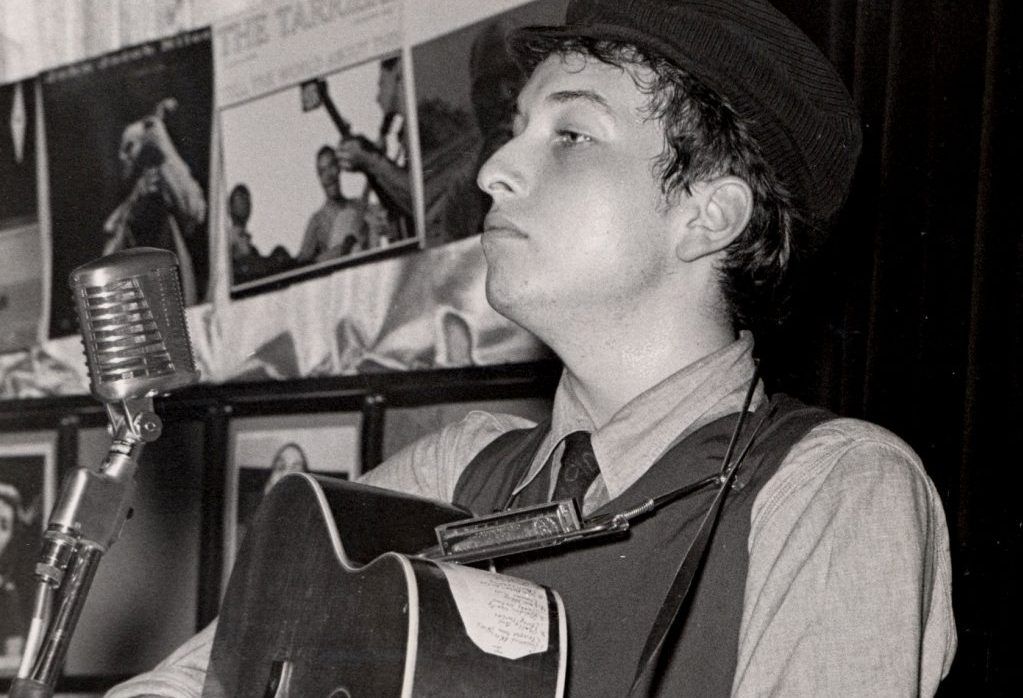 'New York Center Folk Music', Gerdes Folk City, sometimes spelled Gerde's Folk City, was a music venue in the West Village, part of Greenwich Village, Manhattan, in New York City. Initially opened by owner Mike Porco as a restaurant called Gerdes, it eventually began to present occasional incidental music. It was first located at 11 West 4th Street (in a building which no longer exists), before moving in 1970 to 130 West 3rd Street. The club closed in 1987.

Who knows how many young men arrived in New York City in the winter of 1961 looking like James Dean and talking like Jack Kerouac? It would have been difficult to pick Bob Dylan out of the crowd at first, considering how much he had in common with the other Bohemian kids kicking around Greenwich Village. Artistic ambition? Check. Antipathy toward mainstream culture? Yes. A desire to put his middle-class identity behind him? Definitely. But the singular creative vision that would separate Dylan from the rest of his peers and change the face of popular music wasn't really in evidence yet.
What Bob Dylan did have, though, in addition to his guitar and harmonica, was a unique stage presence and a vast library of American folk songs in his repertoire.

On April 11, 1961, he got his first real chance to put those on display with his first major gig in New York City, opening for bluesman John Lee Hooker at Gerdes Folk City.(www.history.com)

Handbill for John Lee Hooker and Bob Dylan sets, 'held over by popular demand through April 23'.


Handbill, 11 April 1961 -there is a possibility that this might actually be a fake.
needsomefun.net/bob-dylan-concert-posters

Handbill for The Greenbriar Boys and Bob Dylan sets, 26 September-8 October 1961 recordmecca.com


Bob Dylan's career really started on 29 September 1961 after the publication in the New York Times of this article by Robert Shelton.

24 April-6 May 1962: the name of Bob Dylan is now much larger on the handbill.