SEATTLE Center Arena, 25 March 1966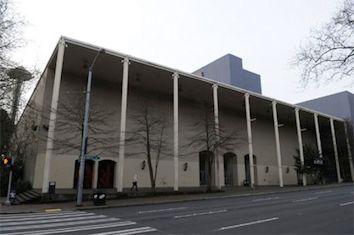 Seattle Center Arena, later known as Mercer Arena, was a performing arts venue located at the corner of Mercer Street Fourth Avenue North in Seattle, Washington. Its capacity was of 5000 seats. It was demolished in 2017.
Below: concert programme for the Bob Dylan performance at the Seattle Center Arena, Wa. on the 25th March 1966. It contains a biography of Bob along with advertisements. The programme measures 14cm x 21.8cm (5.5 inches x 8.6 inches).