THE ROYAL FESTIVAL HALL, London, England
May 17, 1964

The Royal Festival Hall is a 2,500-seat concert situated on the South Bank of the River Thames, in London.
Bob Dylan played there on 17 May 1964.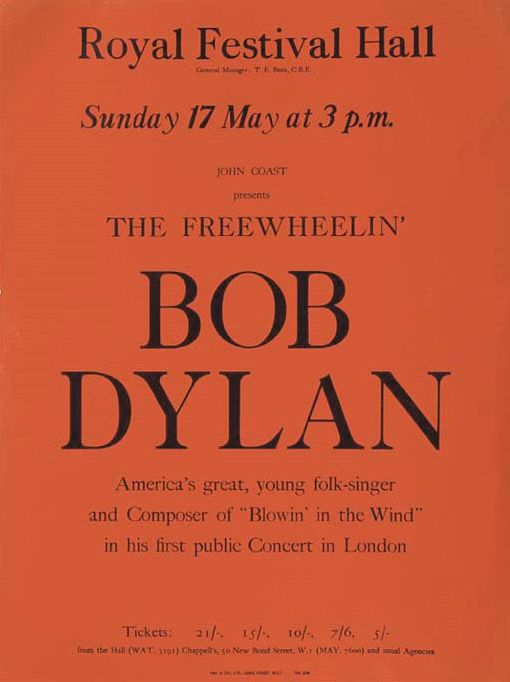 Handbill for the concert
Below is the 8 page programme: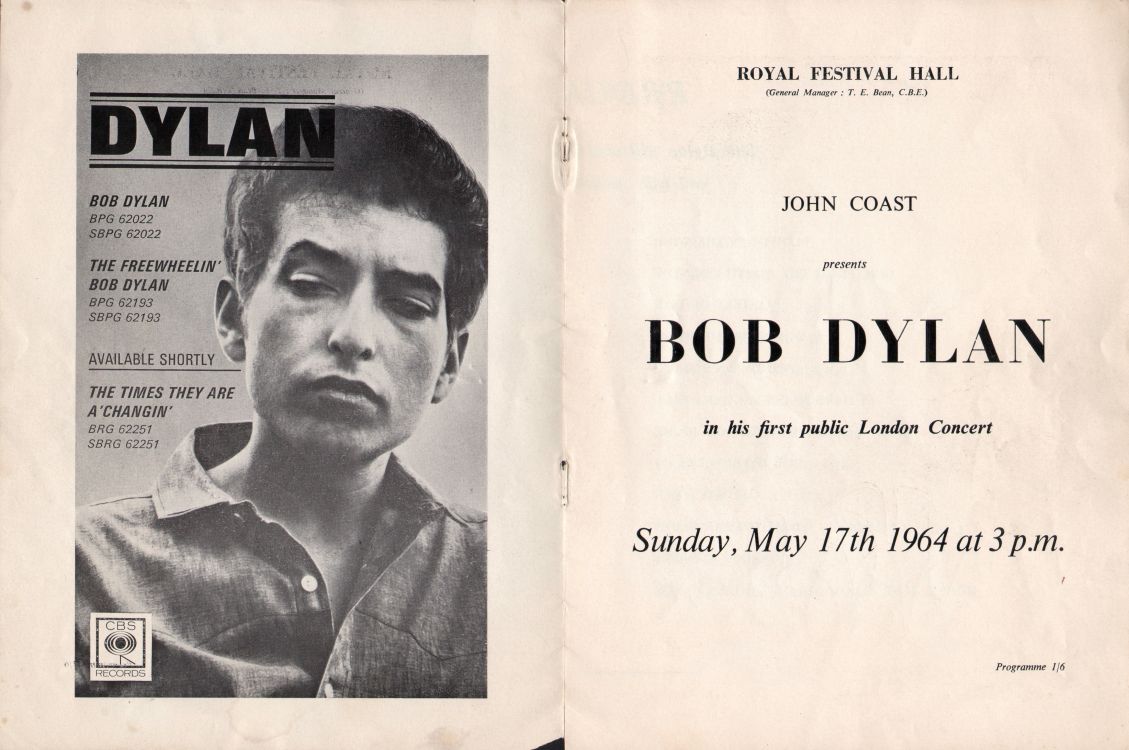 inner #1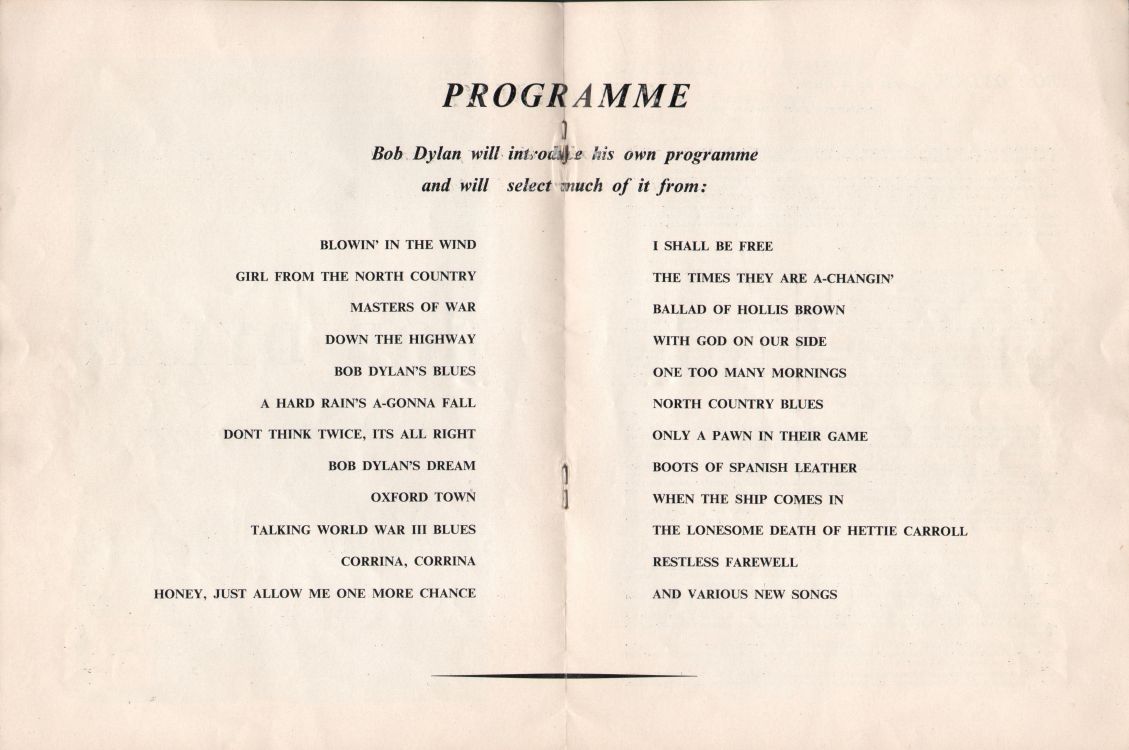 inner #2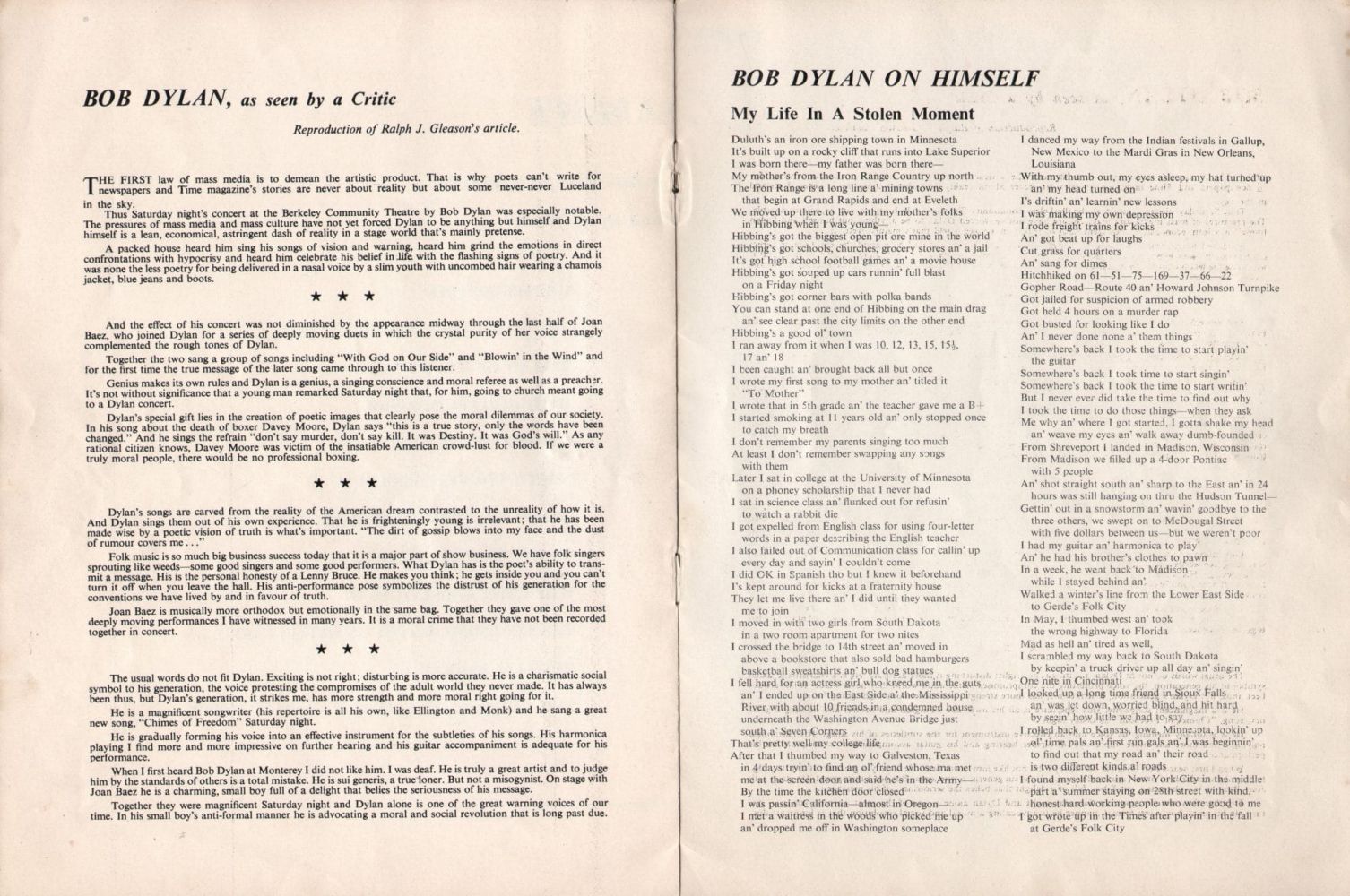 inner #3
This the set list of the concert:
The Times They Are A-Changin'
Girl From The North Country
Who Killed Davey Moore?
Talkin' John Birch Paranoid Blues
Ballad Of Hollis Brown
It Ain't Me, Babe
Walls Of Red Wing
Chimes Of Freedom
Mr. Tambourine Man
Eternal Circle
A Hard Rain's A-Gonna Fall
Talkin' World War III Blues
Don't Think Twice, It's All Right
Only A Pawn In Their Game
With God On Our Side
The Lonesome Death Of Hattie Carroll
Restless Farewell
When The Ship Comes In