LOS ANGELES, Ca., February 24, 1990,
Universal Amphitheatre
The Roy Ordison Concert Tribute
To Benefit the Homeless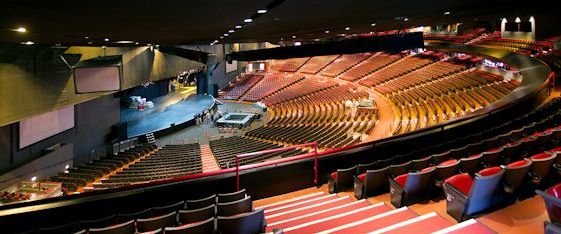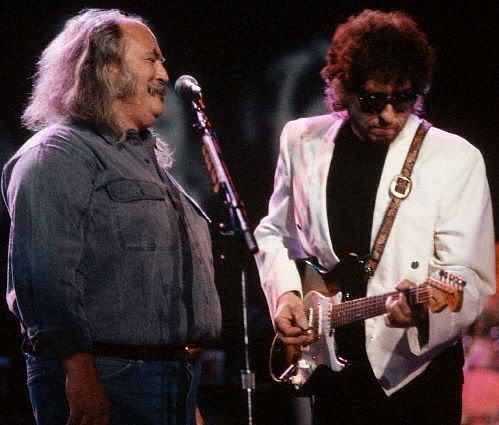 The Universal Amphitheatre was an indoor amphitheatre located in Los Angeles, Ca., within Universal City,
then remodeled and converted into an indoor theatre in 1982 to improve acoustics. Its capacity was 6189 seats.
It closed on September 6 2013, to be demolished for The Wizarding World of Harry Potter attraction
at Universal Studios Hollywood.
Roy Orbison died December 6, 1988, in Hendersonville, Tennessee. This concert was held in his honor and conceived by his wife, Barbara, knowing his commitment to the homeless. The concert consisted of narration, musical performances, film, poetry, and taped messages.
Bob Dylan performed three songs at the concert:

Mr. Tambourine Man
He Was A Friend Of Mine (trad., registered as Bob Dylan)
Only The Lonely (Know The Way I Feel) (Roy Orbison/Joe Melson)
The program booklet lists names of hosts, performers, and credits (concert production). There is a very nice 3 page synopsis of Roy's life and legendary career with pictures, including an awesome one with The Beatles (early: he was one of their heroes). There are several pages of written tributes from famous singer/songwriters: Bruce Springsteen, Emmylou Harris, Bob Dylan, Bono (U2), Mick Jagger (Rolling Stones), Jeff Lynne (ELO, Traveling Wilburys), Tom Petty, George Harrison, and Chris Isaak.
The program includes black/white photos: there is a full page photo of Cher. Roy Orbison's complete discography is listed on a full page.
The program was printed before all acts were lined up, so an addendum page was included. It is a loose sheet of nice linen paper. Many of the hosts/performers are listed in the booklet; all are listed on the loose sheet.
Not on the list of performers (they just showed up): George Harrison, and... Bob Dylan.
.