PASADENA, CA, June 6, 1982, The Rose Bowl
Peace Sunday - "We Have A Dream...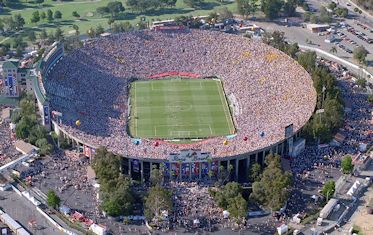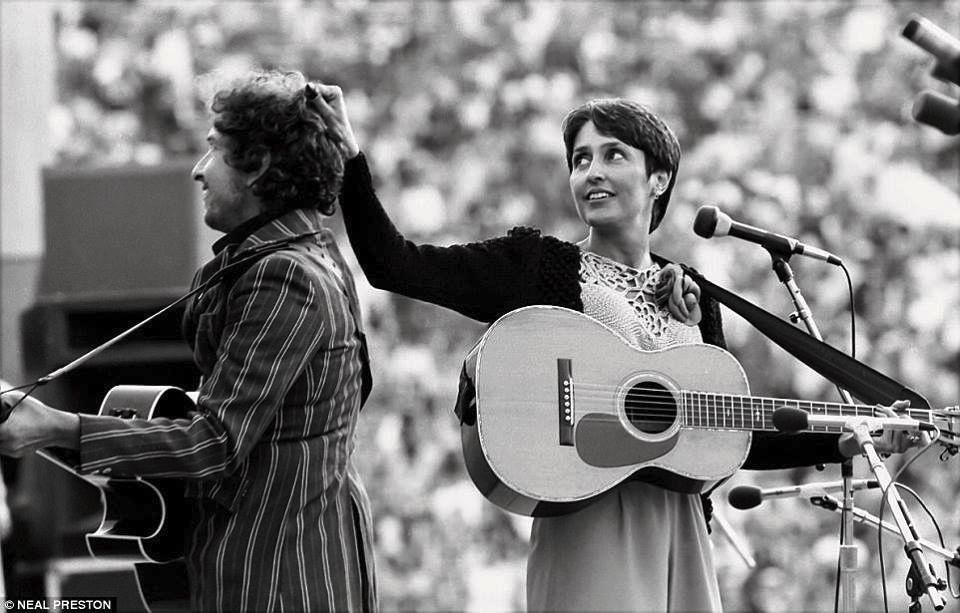 The Rose Bowl is an athletic stadium located in Pasadena, California, a northeast suburb of Los Angeles.
Opened in October 1922, the stadium is recognized as a National Historic Landmark
and a California Historic Civil Engineering landmark.
Over 85,000 people showed up at this concert on 6 June 1982 to promote nuclear disarmament.
Performers were (in order or appearance): Gil Scott Heron, Jesse Colin Young, Graham Nash, Bonnie Raitt, Donovan, Timothy B. Schmidt, Don Felder, Crosby, Stills & Nash, Steven Stills, Taj Mahal, Stevie Wonder, Joan Baez, Bob Dylan, Dan Fogelberg, Stevie Nicks, Linda Ronstadt, Nicolette Larson, Bette Midler, Jackson Browne, Gary U. S. Bonds and Tom Petty.
This is the front cover of the programme: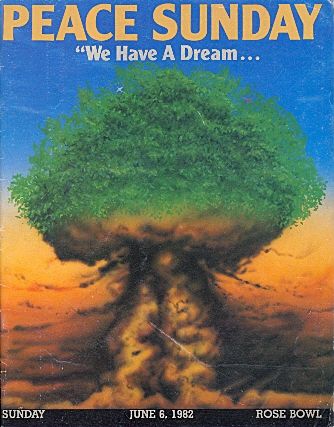 The Dylan/Baez set list was:
With God On Our Side,
The Pirate Looks At Forty,
Blowin' In The Wind.