PEACE SUNDAY - "WE HAVE A DREAM..."
June 6, 1982, The Rose Bowl, Pasadena, CA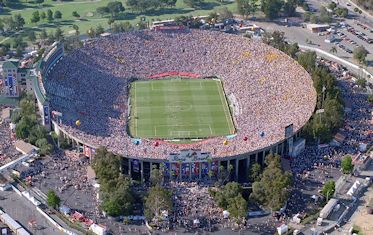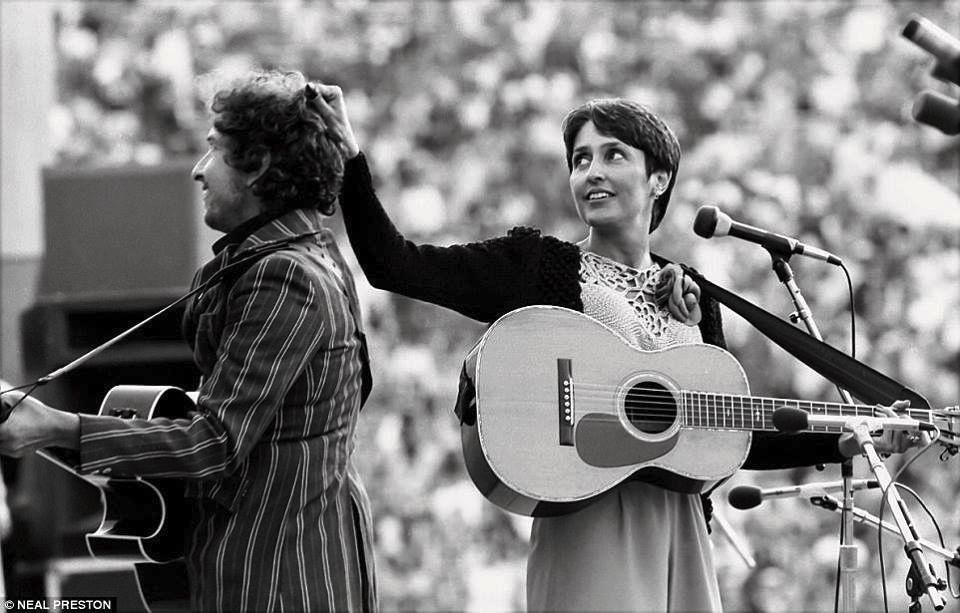 The Rose Bowl is an athletic stadium located in Pasadena, California, a northeast suburb of Los Angeles. Opened in October 1922, the stadium is recognized as a National Historic Landmark and a California Historic Civil Engineering landmark.
Over 85,000 people showed up at this concert on 6 June 1982 to promote nuclear disarmament.
Performers were (in order or appearance): Gil Scott Heron, Jesse Colin Young, Graham Nash, Bonnie Raitt, Donovan, Timothy B. Schmidt, Don Felder, Crosby, Stills & Nash, Steven Stills, Taj Mahal, Stevie Wonder, Joan Baez, Bob Dylan, Dan Fogelberg, Stevie Nicks, Linda Ronstadt, Nicolette Larson, Bette Midler, Jackson Browne, Gary U. S. Bonds, Tom Petty.
The Dylan/Baez set list was:
With God On Our Side,
The Pirate Looks At Forty,
Blowin' In The Wind.
Below is the front cover of the grogramme: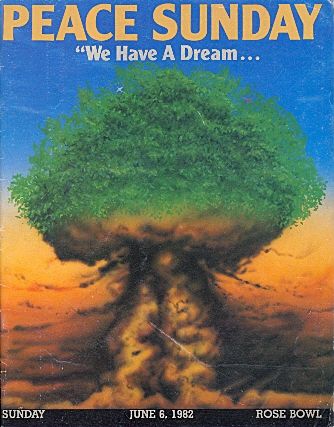 programme