PARIS, 24 May 1966, L'Olympia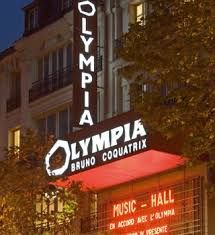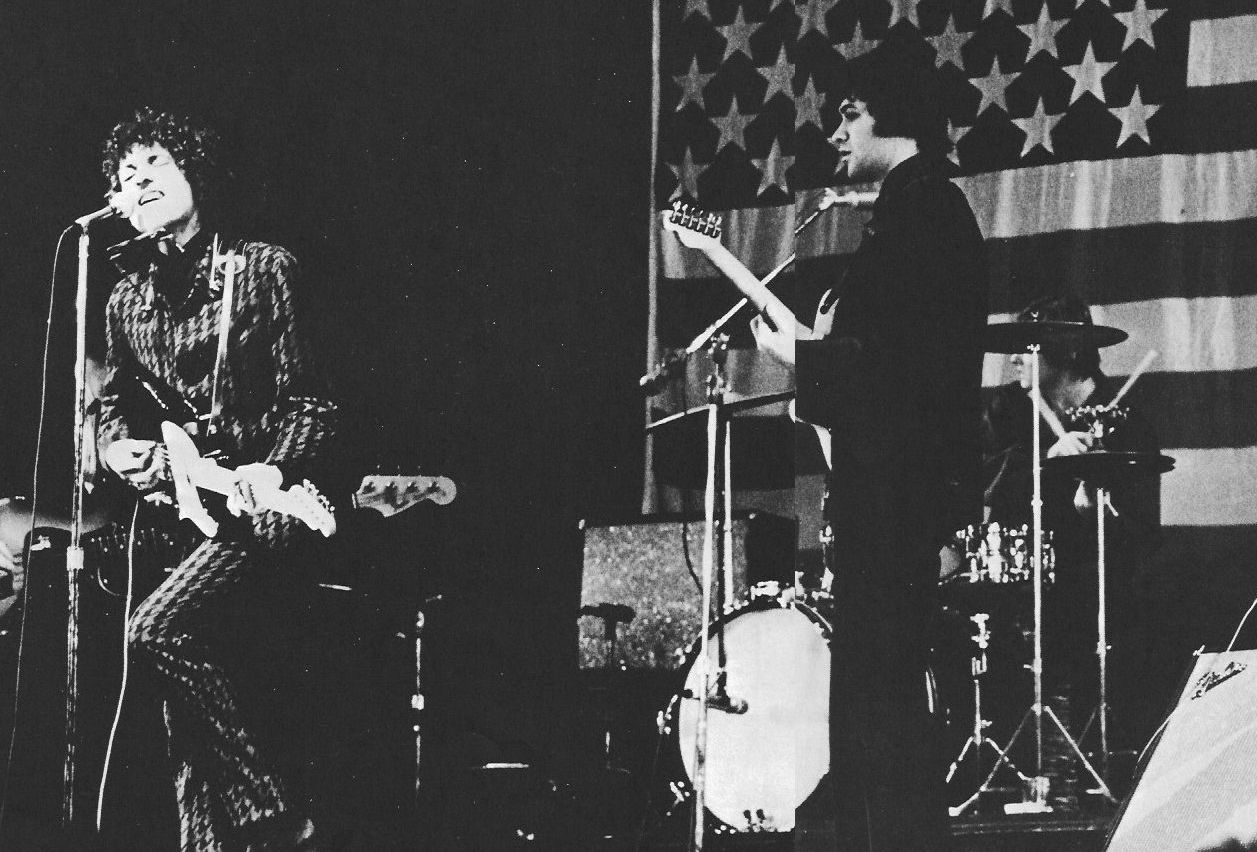 Co-founded in 1888, by Joseph Oller and Charles Zidler, the co-creators of the Moulin Rouge, The Olympia is the oldest music hall in Paris, located boulevard des Capucines. Its capacity is 2000 seats.
Inaugurated by the biggest star in France at the time, singer/dancer La Goulue, the venue has showcased a wide variety of performers, including French acts such as Dalida, Alan Stivell, Nolwenn Leroy, Edith Piaf, Léo Ferré, Charles Aznavour, Grégory Lemarchal, Joe Dassin, Chimène Badi, Julie Pietri, Adamo, Gilbert Bécaud, Jacques Brel, Yves Montand, Johnny Hallyday, Mireille Mathieu, Barbara, Véronique Sanson, Charles Trenet, Yvonne Printemps, Michel Polnareff, and many others.
International stars have included Sting, Billie Holiday, The Cure, Lindsey Stirling, Lana Del Rey, The Beach Boys, The Beatles, The Rolling Stones, David Bowie, Black Sabbath, Judy Garland, Miles Davis, Grateful Dead, Jimi Hendrix, Umm Kulthum, Najwa Karam, Tina Turner, Madonna, Ray Charles, Janet Jackson, Björk, Tori Amos, The Jackson 5, Jorge Ben, Liza Minnelli, Lara Fabian, Jethro Tull, Amália Rodrigues, Iggy Pop, Linda de Suza, Josephine Baker, Celine Dion, Cher, Diana Ross & The Supremes, Tony Carreira, Evanescence, Arctic Monkeys, James Brown, Midnight Oil, Norah Jones, Blondie, The Pogues, ...and of course Bob Dylan, among many others.
The famous Paris '66 concert! The event was supposed to have been recorded by the French radio Europe N°1 for its program "Musicorama", but there never was any broadcast... In 2016, 50 years later, the recording was finally released as part of the 36 CDs box set BOB DYLAN 1966 THE LIVE RECORDINGS.
Set list:
Acoustic Half:
She Belongs to Me
4th Time Around
Visions of Johanna
It's All Over Now, Baby Blue
Desolation Row
Just Like a Woman
Mr. Tambourine Man
Electric half:
Tell Me, Momma
I Don't Believe You (She Acts Like We Never Have Met)
Baby, Let Me Follow You Down (Eric Von Schmidt cover)
Just Like Tom Thumb's Blues
Leopard-Skin Pill-Box Hat
One Too Many Mornings
Ballad of a Thin Man
Like a Rolling Stone
Please click on the image and turn on the sound: while listening to Bob tuning his guitar, you can flip the 14-page special Olympia programme; scroll down to see the still images.
Here are some memorabilia of this legendary concert: Many thanks to Robert Schlockoff for the scans.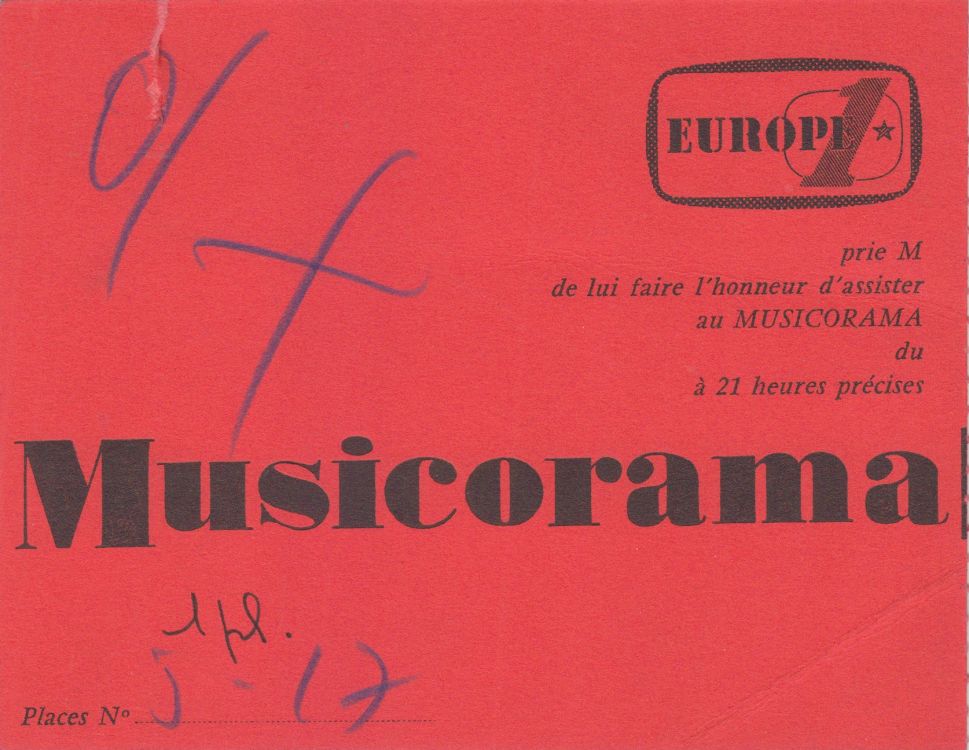 This is an invitation to the event. Musicorama was the name of a musical entertainment organised by the French radio Europe 1. Usually the shows were recorded and a broadcast followed... but not this time...
The Olympia 24 may 1966 special programme: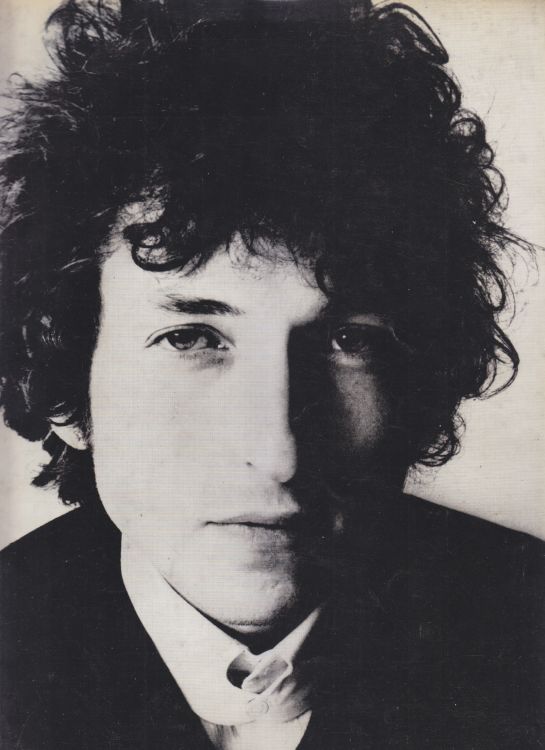 front cover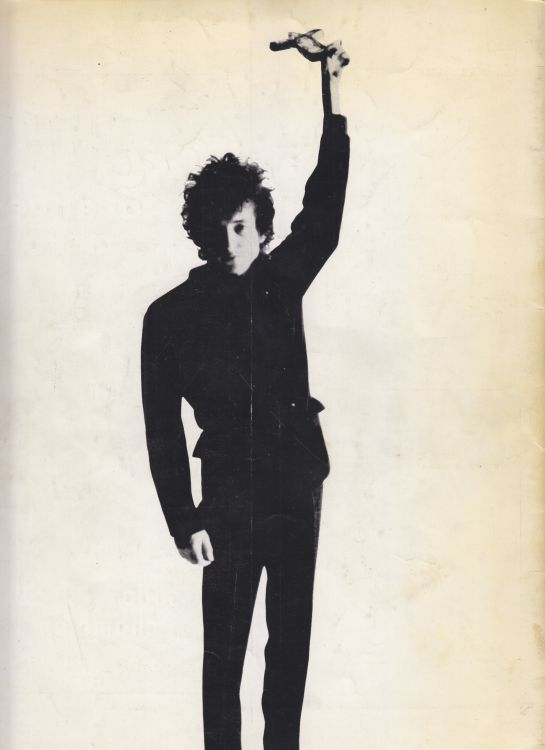 back

inside pages below: