NEVER ENDING TOUR 2009:
BOB DYLAN IN CONCERT
The 2009 tour started in Stockholm, Sweden at an intimate concert at Berns Salonger on Marcn 22nd. Dylan performed five concerts in England. One of which was at the Roundhouse in London on Apbil 26th which was a concert especially for the members of the BobDylan.com fan club. Dylan also performed at the Edinburgh Playhouse on May 3rd, the first time he had performed in the city since April 1995.
After completing the 33 date European tour, Dylan returned to the United States to perform a summer ballpark tour. He was joined on the tour by Willie Nelson and John Mellencamp. The tour consisted of 31 dates, from June 11th in Culver City, Ca., to Statelin, Nevada, on August 16th 2009.
After the summer tour Dylan and the band toured the States again in the fall starting in Seattle October 4th, ending in NYC United Palace Theater on November 19th 2009.
The tickets, handbills and posters of the tour can be seen here.
24-page programme, Special Rider Music Publications, very similar to the 2010 programme except for some minor variations, but pages 18 and 19 are completely different. Thank you to Jean-Pierre Mercier for having pointed this difference.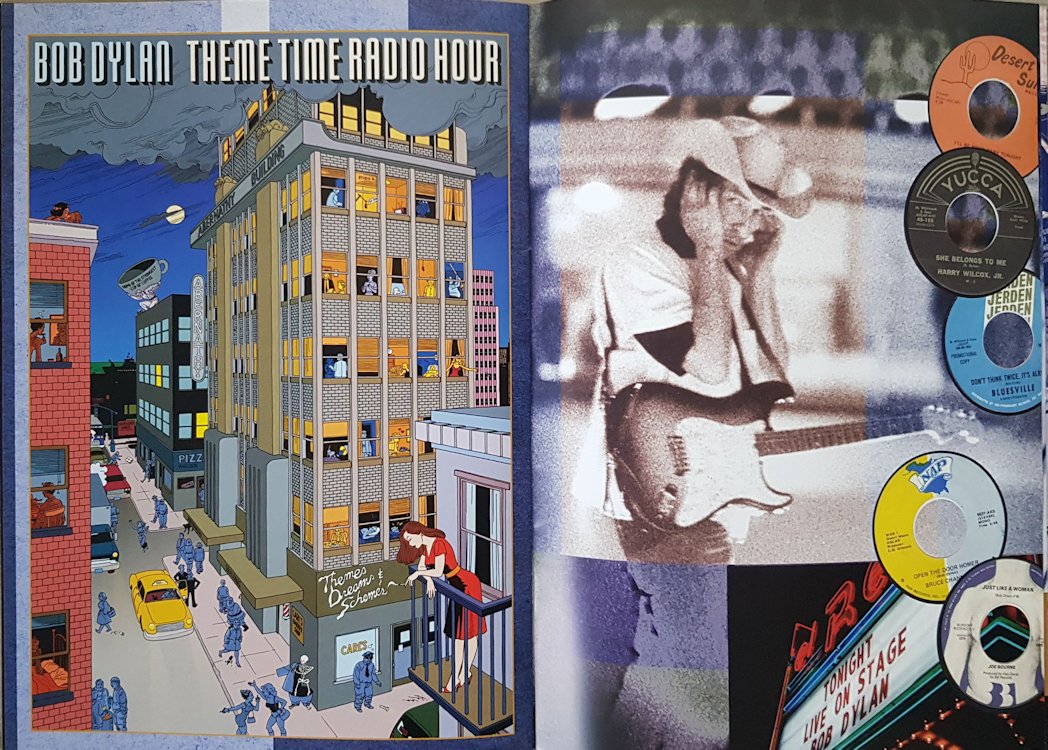 2009: page 18 and 19