ROCK IM PARK, DAS 3-TAGE FESTIVAL
Nuremberg, 29-31 May 1998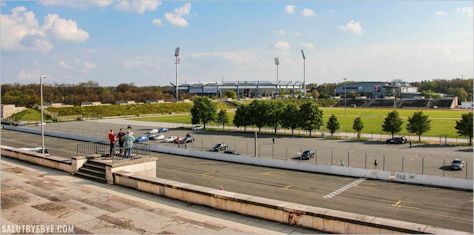 ROCK IM PARK ("Rock in the Park") is a German music festival that takes place every year at the Zeppelinfeld in Nuremberg. Bob Dylan already played there on 1 July 1978. The Zeppelinfield was the place where the Nazis hold their huge meetings in the 1940's. It is now a park.

Bob Dylan performed on 31st May, on the center stage:
To Be Alone With You
Lay, Lady, Lay
Tough Mama
I'll Be Your Baby Tonight
Silvio
Friend Of The Devil
It's All Over Now, Baby Blue
Tangled Up In Blue
It Takes A Lot To Laugh, It Takes A Train To Cry
Highway 61 Revisited
Don't Think Twice, It's All Right
Rainy Day Women #12 & 35

Ticket for the Festival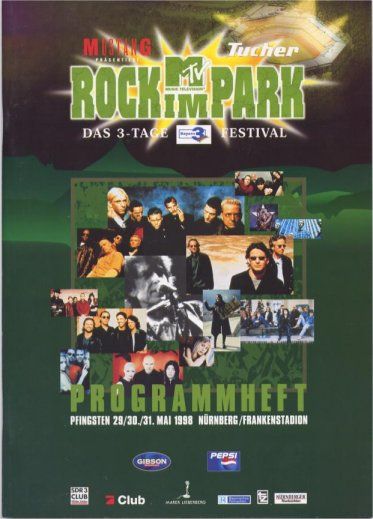 Programme: 50 pages, 3 on Bob Dylan