NUREMBERG, Germany, 29-31 May 1998
Rock Im Park, Das 3-Tage Festival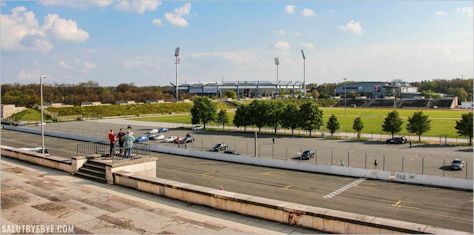 ROCK IM PARK ("Rock in the Park") is a German music festival that takes place every year at the Zeppelinfeld in Nuremberg. The Zeppelinfield was the place where the Nazis hold their huge meetings in the 1940's. It is now a park.

Bob Dylan already played there on 1 July 1978. In 1998, he performed on 31st May, on the center stage.


Ticket for the Festival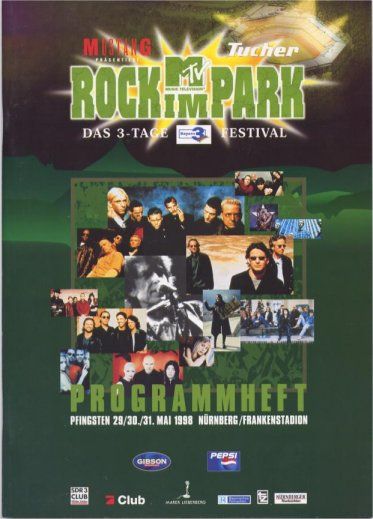 Programme: 50 pages, 3 on Bob Dylan
This is the setlist of the concert:
To Be Alone With You
Lay, Lady, Lay
Tough Mama
I'll Be Your Baby Tonight
Silvio
Friend Of The Devil
It's All Over Now, Baby Blue
Tangled Up In Blue
It Takes A Lot To Laugh, It Takes A Train To Cry
Highway 61 Revisited
Don't Think Twice, It's All Right
Rainy Day Women #12 & 35