LONDON, The Royal Albert Hall , 9-12 May 1965
The Royal Albert Hall is a concert hall on the northern edge of South Kensington, London, opened by Queen Victoria in 1871. It has a capacity of up to 5,272 seats.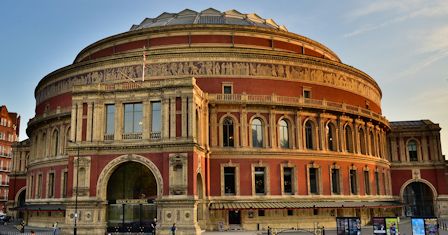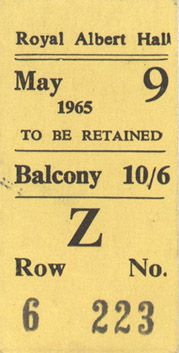 Ticket for the 1st concert. (http://dylanstubs.com)
Below: the 8 page programme, Daniel Kramer pictures on front, back cover and inside. Printed by Screenograph LTD, England. Was sold at the 1965 London Royal Albert Hall concert, but unofficial.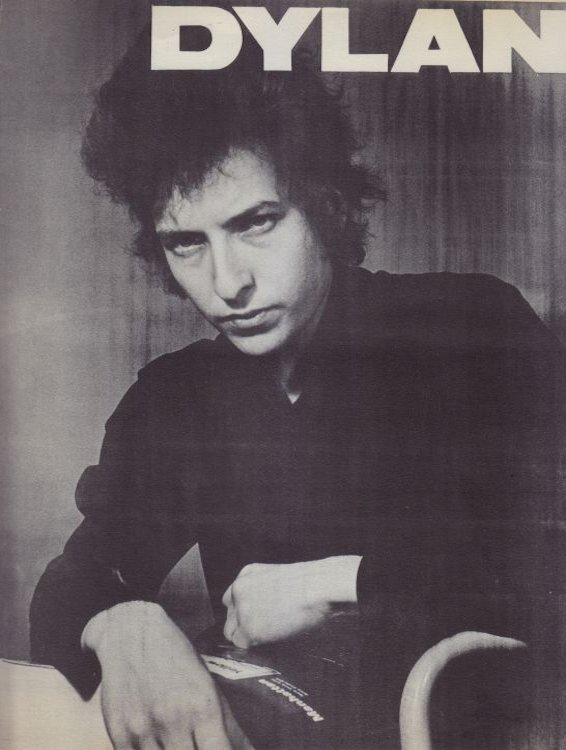 The Times They Are A-Changin'
To Ramona
Gates Of Eden
If You Gotta Go, Go Now
It's Alright, Ma (I'm Only Bleeding)
Love Minus Zero/No Limit
Mr. Tambourine Man
Talking World War III Blues
Don't Think Twice, It's All Right
With God On Our Side
She Belongs To Me
It Ain't Me, Babe
The Lonesome Death Of Hattie Carroll
All I Really Want To Do
It's All Over Now, Baby Blue