BELTRING, Kent, UK, 3 July 2010,
Hop Farm Music Festival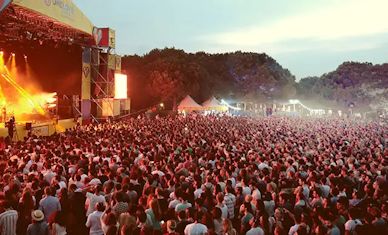 The Hop Farm Family Park is a 400-acre (1.6 km2) Country Park in Beltring, near East Peckham in Kent, England. It is over 450 years old, and has the largest collection of oast houses in the world.
The 2010 HOP FARM MUSIC FESTIVAL was held on the weekend of 2-3 July over 3 stages and proved to a controversial year. Before the festival had even started people complained of misleading ticket sales. Originally marketed as once again, a one-day festival, tickets went on sale for a second date much later, one month to the event, to the surprise and annoyance of many who had already bought a ticket. The organisation of the festival has been subject to much criticism, this included the long queues, poor sound system and a water pressure malfunction. It was during the late afternoon of Saturday, that the only water pump supplying the camp of 20,000 with water suffered a pressure malfunction and subsequently left the camp bereft of a water supply.
Bob Dylan played on Saturday 3rd July, Main Stage. For more details, read the Review: Bob Dylan at Hop Farm Festival.

This is the programme of the Festival: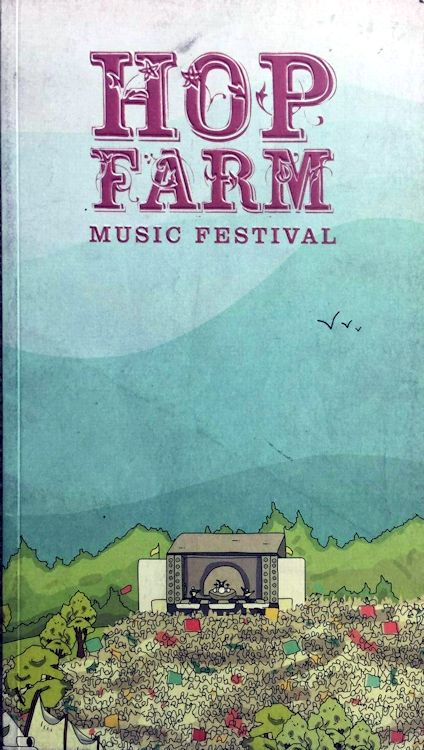 Setlist of the concert:
Rainy Day Women # 12 & 35
Don't Think Twice, It's All Right
Stuck Inside Of Mobile
Just Like A Woman
Honest With Me
Simple Twist Of Fate
High Water (For Charlie Patton)
Blind Willie McTell
Highway 61 Revisted
Workingman's Blues #2
Thunder On The Mountain,
Ballad Of A Thin Man
Like A Rolling Stone
Forever Young