FRIENDS OF CHILE BENEFIT CONCERT,
11 May 1974, Felt Forum, MSG, New York City.
The Felt Forum, now the Hulu Theater, is a theater located in New York City's Madison Square Garden. It seats between 2,000 and 5,600 for concerts and can also be used for meetings, stage shows and graduation ceremonies. No seat is more than 177 feet (54 m) from the 30-by-64-foot (9.1 by 19.5 m) stage.
When the Garden opened in 1968, the theater was known as the Felt Forum, in honor of then-president Irving Mitchell Felt.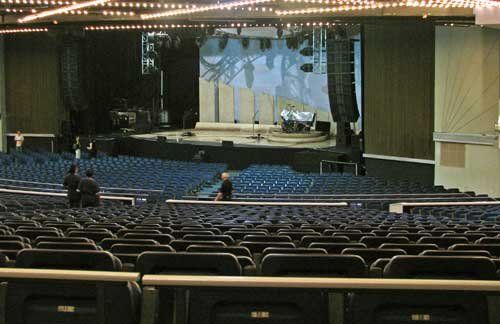 Historic programme for the 'Friend Of Chile' Benefit Concert, at Felt Forum, MSG, New York City, May 11, 1974. Phil Ochs presented this concert where Bob Dylan sang four songs. Besides Dylan and Ochs, Pete Seeger and Arlo Guthrie performed.
The programme includes only Allende-related information. Two years later, after Phil's death, it was also distributed at the Phil Ochs Memorial Concert at the Felt Forum.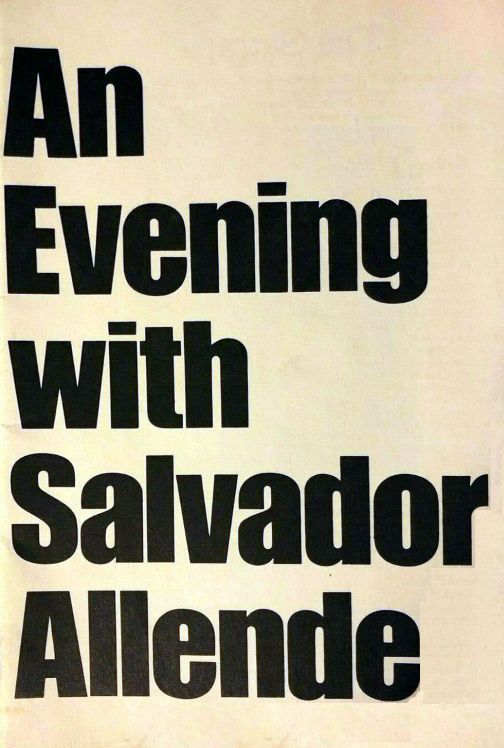 "Unfortunately Bob Dylan arrived for the show well ahead of time, and passed the hours by drinking wine and chatting with old friends like Dave Van Ronk, Pete Seeger and Arlo Guthrie. By the time he took the stage for his brief 15-minute set he was virtually legless - literally - and the performance remains probably the most excruciating of all his many guest appearances…" (Clinton Heylin). Anyway, Bob Dylan sang four songs for the event:
Deportee (with Arlo Guthrie)
North Country Blues
Spanish Is The Loving Tongue
Blowin' In The Wind (with everybody).