The famous New York venue, situated on the 5th Avenue; 3,671 seats divided in three auditoriums.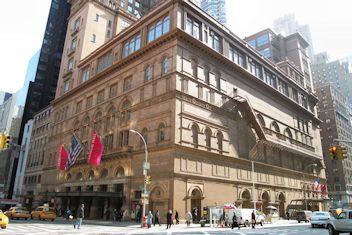 "Hootenanny At Carnegie Hall". Dylan appeared second on a six act bill headlined by Pete Seeger, and presented by Sing Out!, the Folk Song Magazine.
Sally Gal
Highway 51 (Curtis Jones)
Talking John Birch Paranoid Blues
Ballad Of Hollis Brown
A Hard Rain's A-Gonna Fall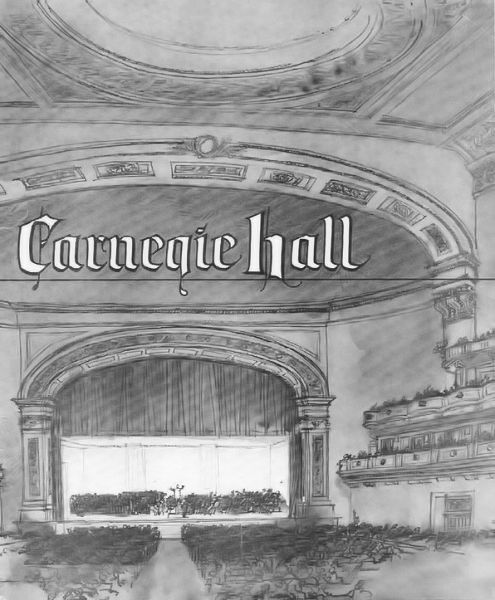 This copy was signed "Bob" twice by Dylan, on the title page and the page with an ad for his first album.