BURLINGTON, Vermont, 23 October 1965
Patrick Gymnasium, University of Vermont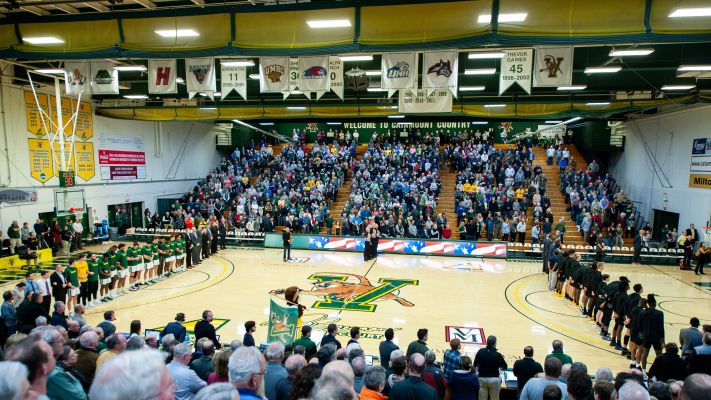 The Roy L. Patrick Gymnasium is a 3,228 seat multi-purpose arena in Burlington, Vermont. It was built in 1963 to replace the Old Gymnasium, a then-60-year-old facility now known as the Royall Tyler Theater. It is used mainly as the home arena of the Vermont Catamounts men's and women's basketball teams.
Bob Dylan performed there, alone and with the Hawks on October 23 1965.
Below is a 8 1/4" x 9 1/2" handbill for the concert.
The mimeographed handbill was done on the cheap: although it looks like just another early, acoustic folk-music flyer, this is when Dylan would tear it up with the Hawks in the second half of the show, screaming the words to Like a Rolling Stone over a sound wall of amplified instruments. Information and image Heritage Auctions.