LOWELL, Massachusetts, 9 April 2013,
Tsongas Center at UMass Lowell
The Tsongas Center at UMass Lowell is a multi-purpose facility owned by the University of Massachusetts Lowell and located in Lowell, Massachusetts. The arena was opened on January 27, 1998, and dedicated to the memory of the late Paul Tsongas, prominent Lowell native and U.S. senator. The arena was built with $4 million in funding from both the city and the university, plus another $20 million contributed from the Commonwealth of Massachusetts.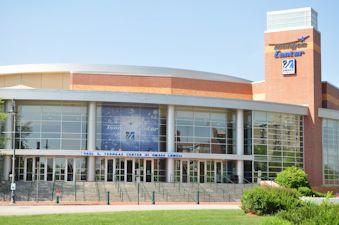 Ticket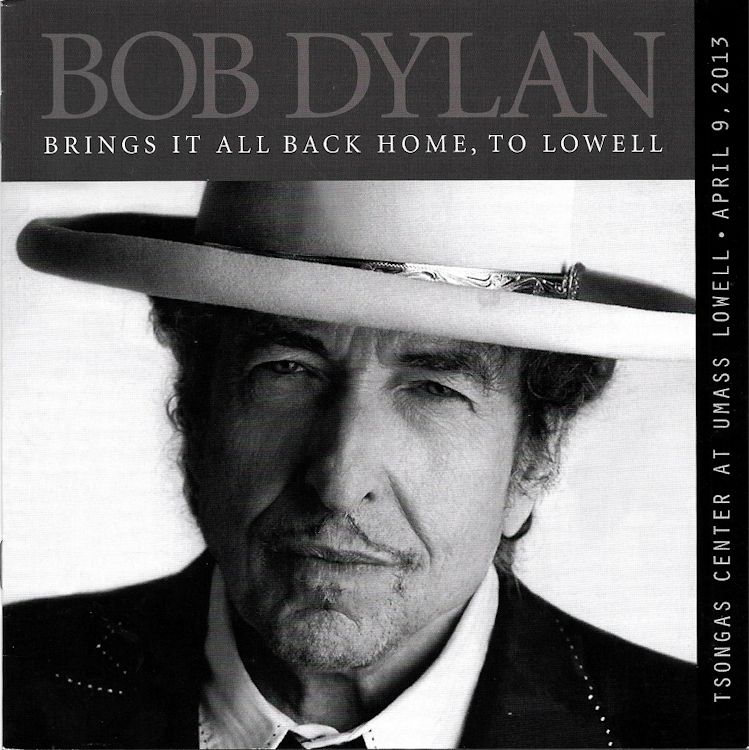 BRINGS IT ALL BACK HOME, TO LOWELL: Special 8-page programme for the event, published by the UMass Lowell Kerouac Center for public Humanities. 19x19cm, 8 pages. Text written by David Perry with some photos.
Thank you to Peter Koehler for the scan and information.
You can read it here thanks to Ray Padgett from Flagging Down The Double E's.
Things Have Changed
Love Sick
High Water (For Charley Patton)
Soon After Midnight
Early Roman Kings
Tangled Up In Blue
Pay In Blood
Visions Of Johanna
Spirit On The Water
Beyond Here Lies Nothin'
Blind Willie McTell
What Good Am I?
Thunder On The Mountain
Scarlet Town
All Along The Watchtower
Ballad Of A Thin Man