BRANDFORD, Ct, 6 May 1961, Indian Neck Folk Festival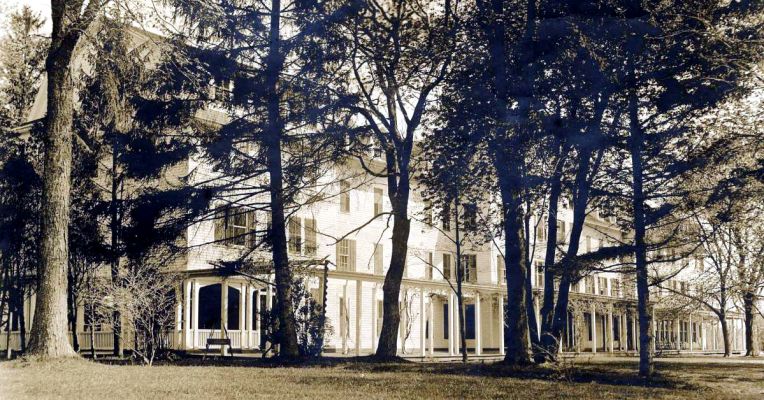 The Montowesi Hotel in Brandford, where the festival took place.
Dylan's historic appearance on 6 May 1961 at the Indian Neck Folk Festival was one of the earliest recordings ever made of him.
See more about the event here.
Below is a leaflet for the pre-Festival 'get-together', at Wolsey Hall, Yale University, New Haven. The concept was to augment the funds required to put on the festival. Many of the performers who were coming to the Indian Neck festival would be there the day before and would take part in the concert - but not all. Thank you to Ian Woodward for this information.