LONDON, 29 June 1996, Hyde Park, The Prince's Trust,
MasterCard Masters Of Music Concert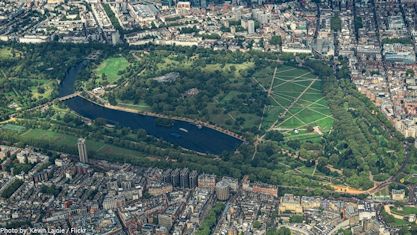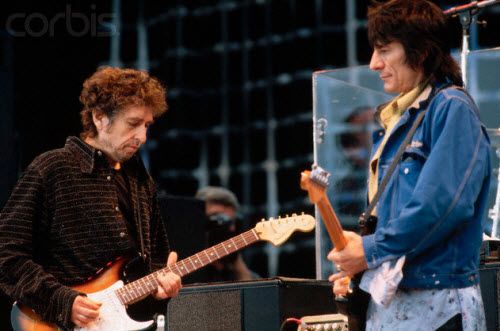 The concert took place in Hyde Park, London. Hyde Park is a major park in Central London. It is the largest of four Royal Parks that form a chain from the entrance of Kensington Palace through Kensington Gardens and Hyde Park,
via Hyde Park Corner and Green Park past the main entrance to Buckingham Palace.
The park is divided by the Serpentine and the Long Water.
The Prince's Trust is a charity in the United Kingdom founded in 1976 by Charles, Prince of Wales to help vulnerable young people get their lives on track. It supports 11 to 30 year-olds who are unemployed and those struggling at school and at risk of exclusion.
The Trust held the first rock concert in Hyde Park for over 20 years and began its partnership with the Premier League, Football Foundation and Professional Footballers' Association. The Trust realised that it could tap into young people's passions, fashion, music, media and sport, to engage them in programmes which would change their lives.

Bob Dylan performed at the concert on Saturday 29 June 1996; other artists were Alanis Morissette, Eric Clapton, Imogen Heap, Jools Holland & His Rhythm & Blues Orchestra, and The Who
Bob Dylan shared the stage with Ron Wood



Leopard-Skin Pill-Box Hat

All Along The Watchtower

Positively 4th Street

Just Like Tom Thumb's Blues

Tangled Up In Blue

Don't Think Twice, It's All Right

Silvio (Bob Dylan & Robert Hunter)

Seven Days











Ticket for the concert
| | | |
| --- | --- | --- |
| Programme, front cover | inside page #1 | inside page #2 |