Kirjurinluoto is an island and a park in the delta of Kokemäenjoki river in the city of Pori in Finland. It is best known for the Kirjurinluoto Arena, an open-air concert park which hosts the annual Pori Jazz festival.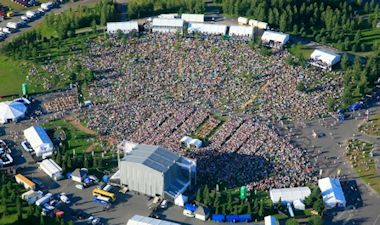 Bob Dylan performed the last day of the festival.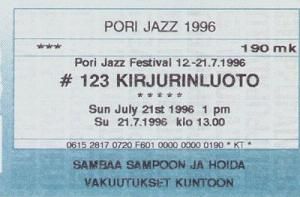 Ticket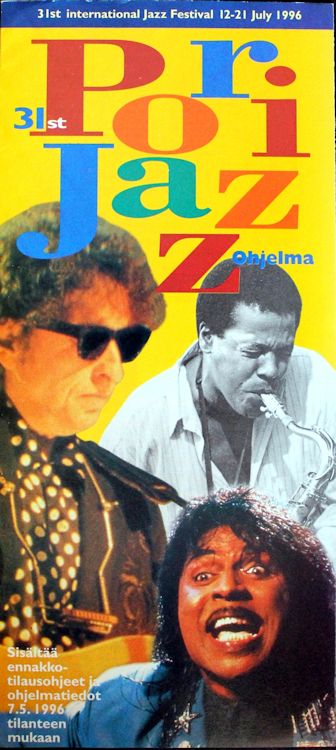 Programme of the festival, 12 pages. Thank you to Peter Koehler for the scan and information.
To Be Alone With You
Shake Sugaree
All Along the Watchtower
Just Like a Woman
Silvio
Love Minus Zero/No Limit
Tangled Up in Blue
Mr. Tambourine Man
Ballad Of Hollis Brown
Ballad Of A Thin Man
Maggie's Farm
It Ain't Me, Babe