EL SHOW Y EL CONCIERTO! BOB DYLAN AND HIS BAND 26, 27, 28 Y 30 DE ABRIL
BUENOS AIRES, Argentina, Teatro Gran Rex, 26, 27, 28 & 30 April, 2012.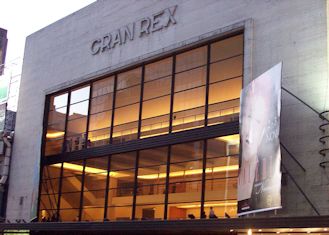 The Teatro Gran Rex is an Art Deco style theatre in Buenos Aires, Argentina which opened on July 8, 1937, as the largest cinema in South America. Located near the centre of the city, it was designed by the architect Alberto Prebisch, who was also in charge of the construction of the Obelisk, one of the main icons of the city. It offers 3300 seats.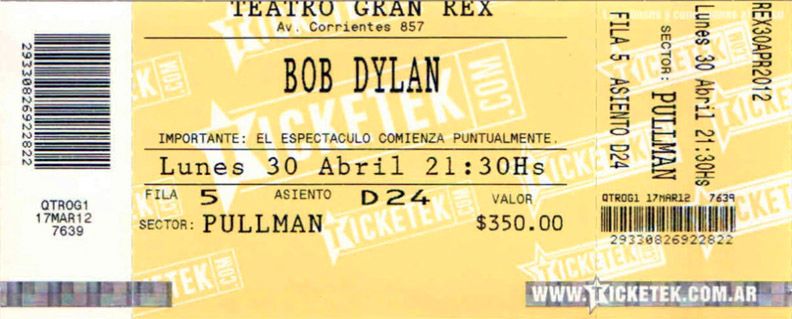 Ticket

Programme of the concerts



Copy signed by Tony Garnier,
Stu Kimball and Charlie Sexton